FitsMe: Create Meal Plans & Find Recipies That Match Them
They say you are what you eat. Whether you are wanting to get in shape, shed some weight, or simply feel better, an important part of setting and maintaining fitness goals is eating the right meals at the right time. Traditionally, technology doesn't always go hand-in-hand when it comes to fitness and a healthy diet plan, however, since most of us spend a large chunk of time starring at our computer screens, it makes sense to use technology as a tool to get into shape and thus, into good health. FitsMe is a brilliant web app that can help you attain your fitness goals by letting you create a food personality profile that incorporates your unique food preferences and lets you browse thousands of food recipes you can add to your meal plans.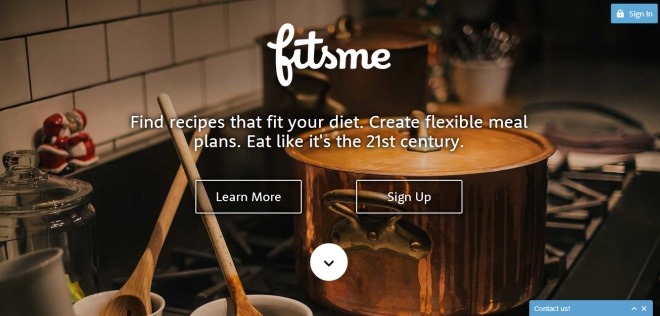 After visiting the site, the first thing you need to do is create a user account following FitsMe's straightforward sign up process. Simply Click the 'Sign up' button and enter your email, username and password credentials, and once you have received the confirmation email, click the activation link in the email to activate your account.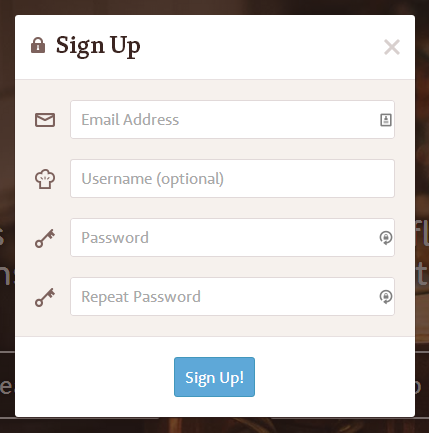 Afterwards, FitsMe brings up an easily understandable dashboard where you can quickly sort and filter millions of recipe options tailored toward taste, preferences and dietary restrictions, and easily create meal plans out of those recipes.
The dashboard carries two navigation links at top; Browse and Plans. But before you begin exploring which food type are worth eating, the first thing you need to do is create your meal plan.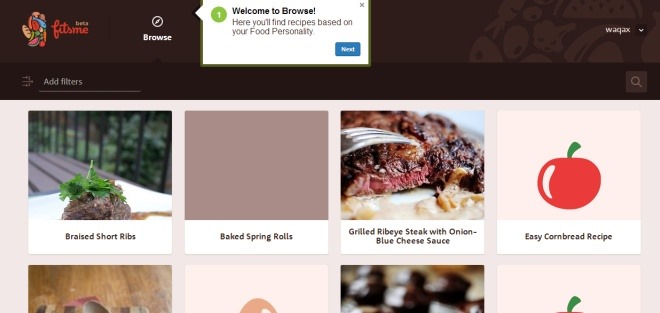 New plans can be created under Plan page of course. You can either create a single plan for every meal time, for instance, breakfast, lunch or dinner, or treat all those separately from one another. Even if you choose to rely on one food type through out the week, you can choose which specific day(s) you want to cook it, for example, Monday, Friday or Wednesday etc. Of course, it's also possible to create multiple plans for the same meal type.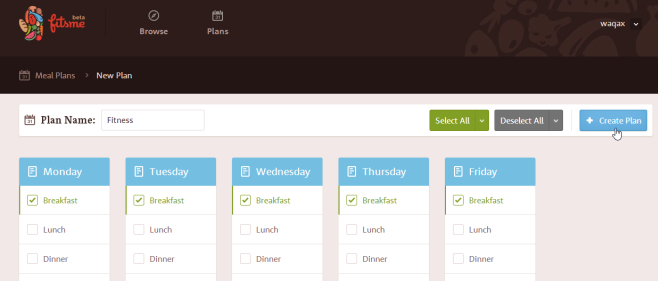 After creating your desired meal plans, you can click Browse and begin discovering recipe types using FitsMe's powerful filters. Filter allows you to not only easily find a specific recipe type but also come across cuisines that contain two or more of your favorite ingredients. For example, if you like something that contains both apple and orange, simply type those in the Filters box and FitsMe will find the perfect meal for you that contain both these fruits.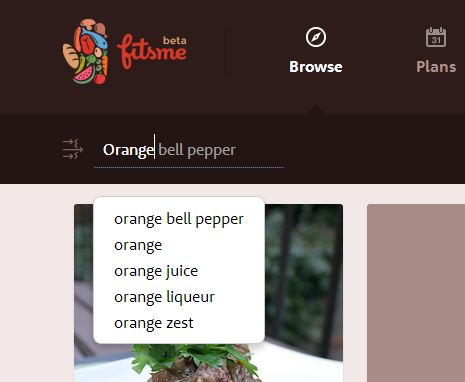 Another handy feature of FitsMe is the 'Fork Up' and 'Fork down' buttons that allow the app to learn which food types you actually like. If you Fork up a food for instance, then FitsMe will automatically present similar food types in future based on that. Similarly, Forking down a recipe will prevent the app from recommending similar recopies in future. After discovering your desired reciepe, you can add it to your plan by clicking 'Add to a Meal Plan'.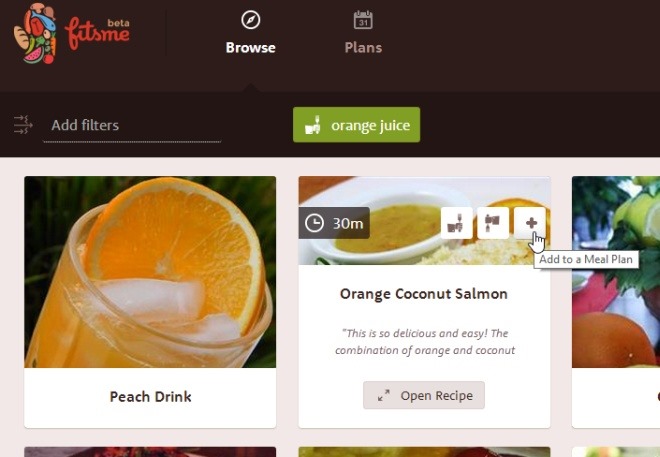 FitsMe then asks you to specify a few details such as plan type, day group and type of meal from the proceeding pop up, and lets you add it to the selected meal plan.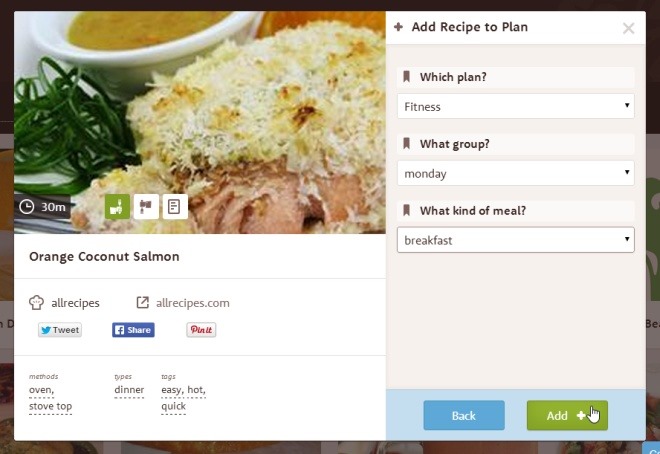 In a nutshell, FitsMe is a really nice app that can help you organize different meal plans and stick to them to achieve your fitness goals or just start eating healthier.