How To Force Chrome To Open PDFs In An External App
Chrome can open a few common file formats. It can display most image formats including SVG and ICO files. It can also preview PDFs. In fact, Chrome has a reasonably good PDF reader. It can even convert a webpage into a PDF file that you can print. That said, Chrome's PDF reader is basic if you want to do anything other than read a PDF document. People prefer dedicated PDF readers like Foxit Reader which lets you search text in PDF files without opening them. When you click on a PDF file in Chrome, it opens automatically in the browser. Chrome doesn't redirect the file to your default PDF viewer. It also doesn't offer to save the file. If you don't want to open PDFs in your browser, you can force Chrome to open PDFs in an external app.
Set Default PDF Viewer
Chrome will send PDF files to your default PDF viewer. Before you force Chrome to open PDFs in an external app, decide which app you want the PDF to open to. Set it as the default PDF viewer.
To set the default PDF viewer in Windows 10, open the Settings app. Go to the Apps group of settings. Select the Default Apps tab. Click Set defaults by file type. Scroll through the substantially long list of file formats and find the .pdf file format. Select your preferred PDF viewer.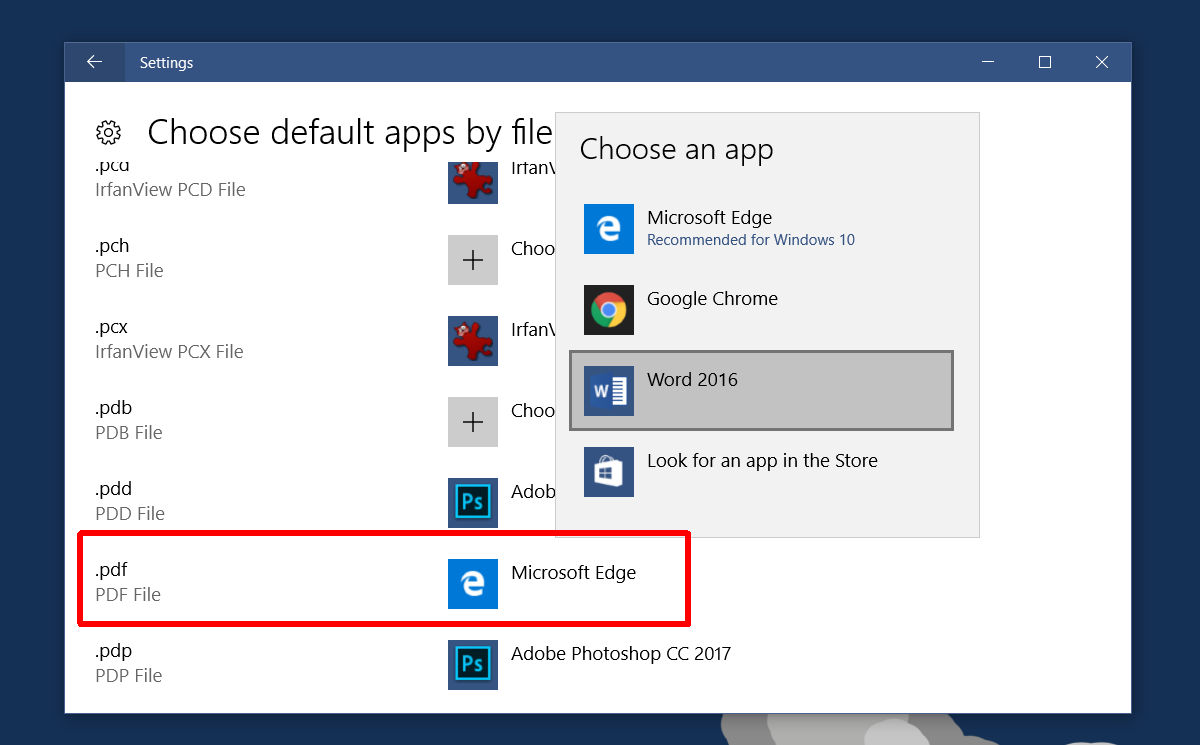 Set PDF Protocol In Chrome
Next, you need to tell Chrome to stop opening PDF files and to send them to your default PDF viewer. Open Chrome and type the following in the URL bar.
chrome://settings/content
Scroll to the very bottom of this window. At the end is a section called PDF documents. Enable the 'Open PDF files in the default PDF viewer application'. Click 'Done'.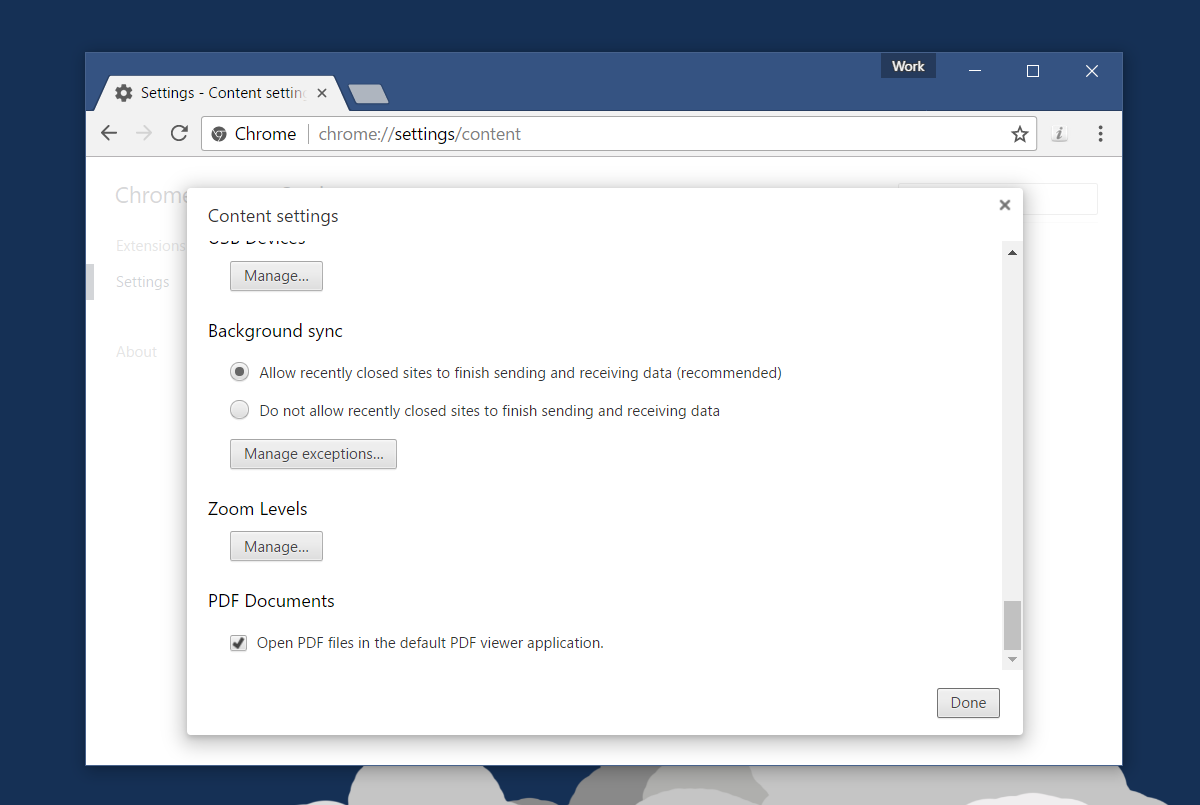 From this point forward, whenever you click a link to a PDF file, it will open in your default PDF viewer. There might be a little delay between when you click the file and when it opens. This is because the file will download first before it opens.
When you open a PDF file in Chrome, it doesn't need to download fully before you can view it. The first few pages can be viewed almost immediately while the other pages download. When you force Chrome to open PDFs in an external app, you have to take into account the download time. Make sure your default PDF viewer doesn't block other apps from sending documents to it.