Generate Strike-Through, Upside Down, Small, & Wide Spaced Text
Text editors, whether they're desktop apps like Word or Notepad or online apps like Google Docs are for writing simple text. MS Word supports writing subscripts and superscripts and text that's been struck out but that is as far as it goes. Strictly speaking from a productivity and effective communication point of view, all you really need is to write simple text, at the most you will need to underline it. If what you're writing isn't meant to serve a productivity related function, and you're just looking for fun ways to write text then your regular text editor won't do the trick. Here's a list of websites that you can use to quickly generate strike-through, upside-down, small subscript, and very wide spaced text.
Tiny Subscript Text
Textn.us lets you generate small subscript like text. Your text looks like this when typed next to normal text: ʰᵉᶫᶫᵒ, ᶦˢ ᶦᵗ ᵐᵉ ʸᵒᵘ'ʳᵉ ᶫᵒᵒᵏᶦᶰᵍ ᶠᵒʳ﹖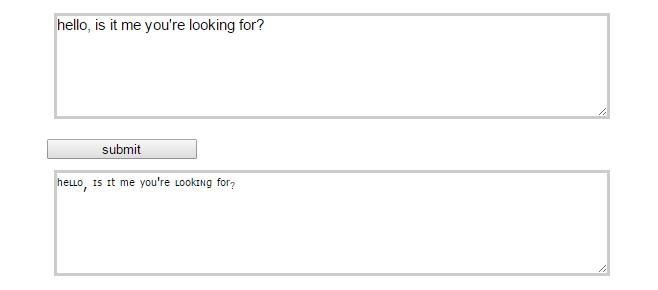 Type the text you want to convert to subscript text in the input field, click submit, and copy-paste the generted text wherever you like.
Strike-Through Text Tool
You can use MS Word to generate strike-through text, but if you don't want to launch the app just for the sake of generating styled text, you can use this tool created by Adam Vagra. It works the same as Txtn.us; enter text, click submit, and copy-paste the generated text wherever you want to use it.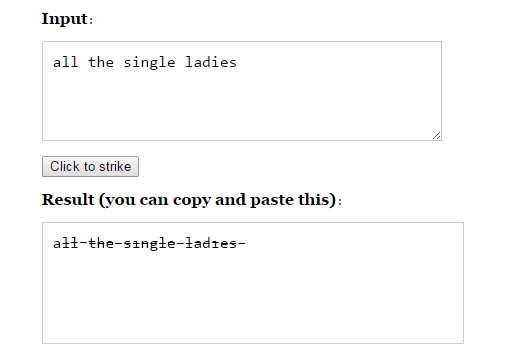 Visit Strike-Through Text Tool
Upside-Down Text
Upside-down text is text turned over on its head. Flip Text lets you type it and you don't even need to click the very useless 'Flip Text' button. The upside text is generated as you type it. ǝʞıן sʞooן ʇı ʇɐɥʍ s,ǝɹǝɥ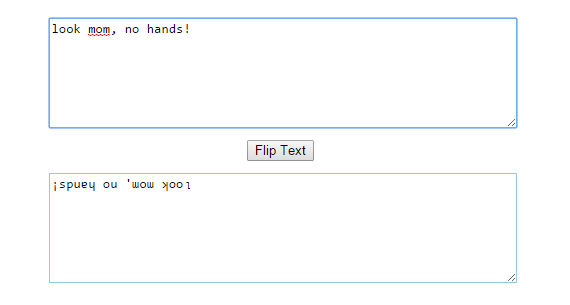 Extra Wide Text
Extra-wide text is text where the individual characters are spaced very far apart from each other. Like the other text styles, there is a simple online tool that generates this type of text for you, and it's linked below.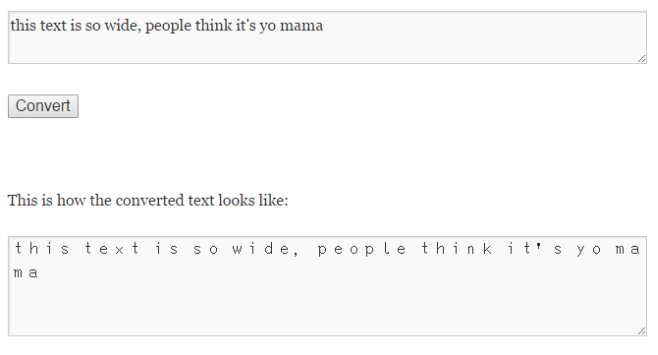 Visit Full Width Character Tool