How To Add A Vine Feed To Your Facebook Page
Twitter's Vine for iOS and Android – often referred to as the Instagram for videos – has not yet opened its API up to the public. This means other apps can't tap into its potential to do a lot of extra things, but there have been workarounds for some. We showed you how to embed a Vine video on a website and as of the last update to the app, users can embed videos more easily and share their Vine videos to Facebook as well. What you still cannot do, however, is embed your entire Vine stream on a web page. Fortunately, you can do so on a Facebook page that you own, and were gonna show you how.
A while back, we reviewed an excellent Facebook app called Décor Tab Creator that lets you create Facebook pages easily. You can add just about anything to it: videos, multiple tabs, images, etc, and the pages come out looking amazing. The service has added support for Vine objects, which means you can now use it to embed your entire Vine stream (or anyone else's stream for that matter) on your Facebook page! To add a single stream or all vines that have been tagged with the same hashtag, drag & drop the 'Vine' object on to the Décor Tab page editor.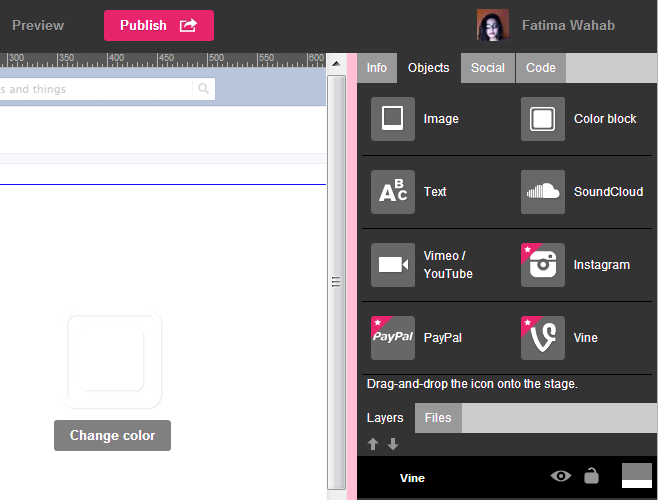 Click the 'settings' button that appears on the Vine object and select whether you want to add a Vine user's stream, or all Vines that have a common hashtag. Select 'Username' or Hashtag' from the 'From' drop-down. Usernames are case-sensitive, so be careful when you enter them. Click 'Save' when you're done. You can add several different Vine streams to the page by adding the Vine object for each stream you want to add. The vines will load in the editor and can be played.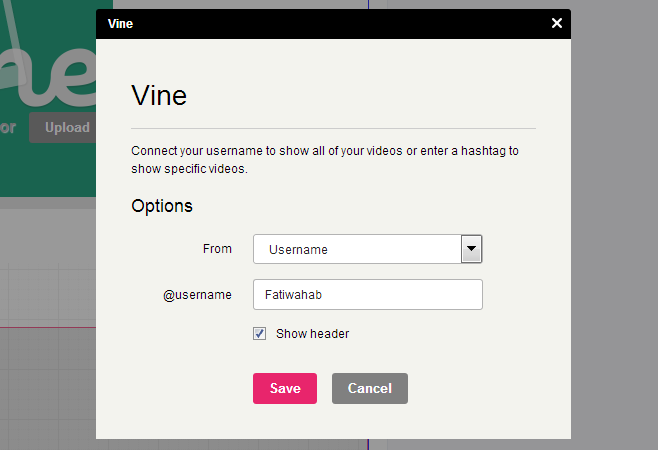 Each video appears as a small thumbnail, and that is the only playback size available. Users can mute videos and play/pause them like normal. To view a larger player, you will have to copy the vine's link and view it in a different tab.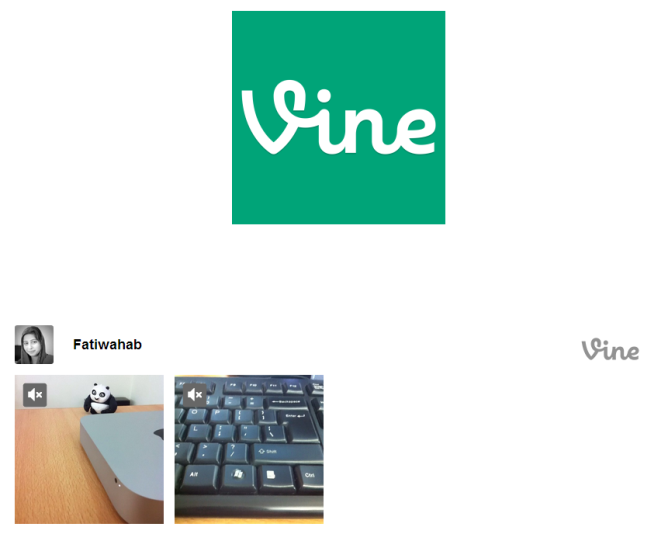 It has its limitations but again, like everything else that Décor tab lets you do, this is really the simplest way to add a Vine stream to a Facebook page. There doesn't seem to be any other away to accomplish the same since Vine doesn't let you access a user's profile from your desktop browser. Perhaps Vine will add the feature to embed streams soon, just the way embedding videos made its way to the app eventually. However, it wasn't before people had found a workaround for it, just like the case here with embedding full streams.