How To Create A Snapchat Spectacles Video Without Spectacles
Snapchat has released a product called 'Spectacles'. You can buy these spectacles from special vending machines for $130. They're basically camera glasses that you can't buy from any place other than the vending machines. If you don't have the money to spend on Snapchat's new little toy, or you can't find a vending machine near you, you're going to have to do with a work around. SnapView is a web app that takes any video formats it exactly like a Spectacles video. You can then share it with your friends on Snapchat. Here's how it works.
We should mention that SnapView only formats the video. It won't allow you to create the first person view you would get from Spectacles or any other camera glasses.
Find the video you want to transform. You can upload it from your desktop or from an online source such as YouTube. SnapView will format it and allow you to download it with or without audio. You cannot include the video's original audio but you can record your own.
Visit SnapView and enter the URL of the video you want to transform or click the 'Upload' button to upload it from your desktop. Once you've uploaded the video, click 'Start Recording'.
Your  video will appear in the white box and you can start recording audio through your system's microphone. Click 'Stop Recording' when you're satisfied with the video.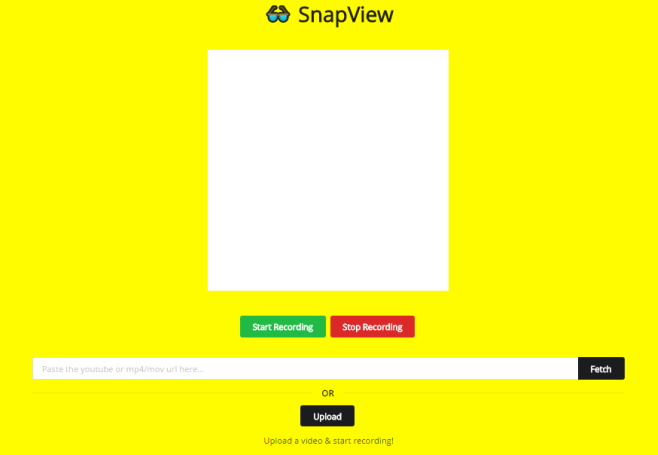 SnapView will then convert the video to the correct format. You can download it with or without the audio. If you choose to download it without audio, the video will be in WEBM format which you may need to convert to MP4 before you can share it Snapchat. If you download it with audio, it will download in MP4 format which you can share directly to Snapchat.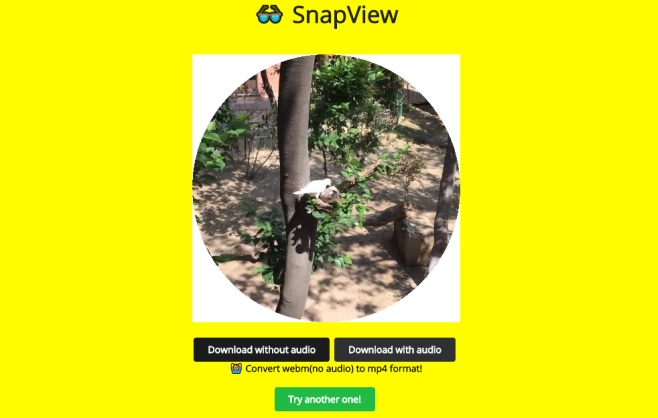 Once you download the video, it's up to you to move it to your phone's storage so you can share it on Snapchat. Android users won't have much trouble doing this. iPhone users can use a cloud drive service or iTunes to get the video on to their device.
SnapView unfortunately doesn't work from a web browser just yet.