How To Embed Instagram Videos On A Webpage In Two Simple Steps
Instagram's version of short videos is quite different from Vine's offering; you have filters, longer videos, and a live editor. Instagram may have come into the game late, but it brought enough features to stand on its own in the genre. There is one glaring similarity between Instagram videos and Vine when it was first launched; embedding videos is tiring and difficult. We showed you a rather elaborate way to embed Instagram videos, and its likely that the length of the process is going to to discourage some users from doing it all. The solution to the problem comes in the form of Embed Instagram – a simple little web app developed by Amit Agarwal at Digital Inspiration that reduces the process to just three clicks.
To start off, find the video you want to embed. You can visit your Instagram profile, or get the link from Twitter or Facebook if you shared it there. It doesn't have to be a video that you made or uploaded from your account; any Instagram video can be embedded, but be careful about copyrights, and make sure first that the original owner of the video does not object to your using it freely. Once you've got the video, copy its link and visit Embed Instagram.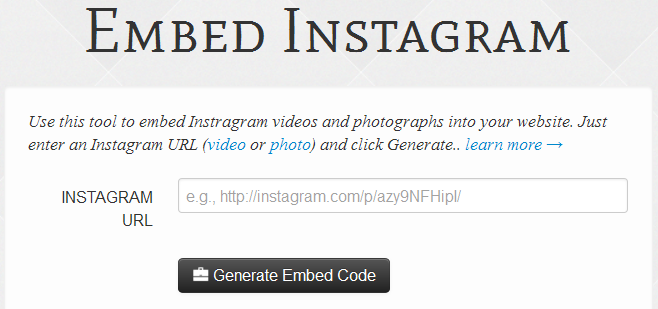 Paste the URL and click 'Generate Embed Code'. Now all you need to do is to copy the code you get, and add it to your site.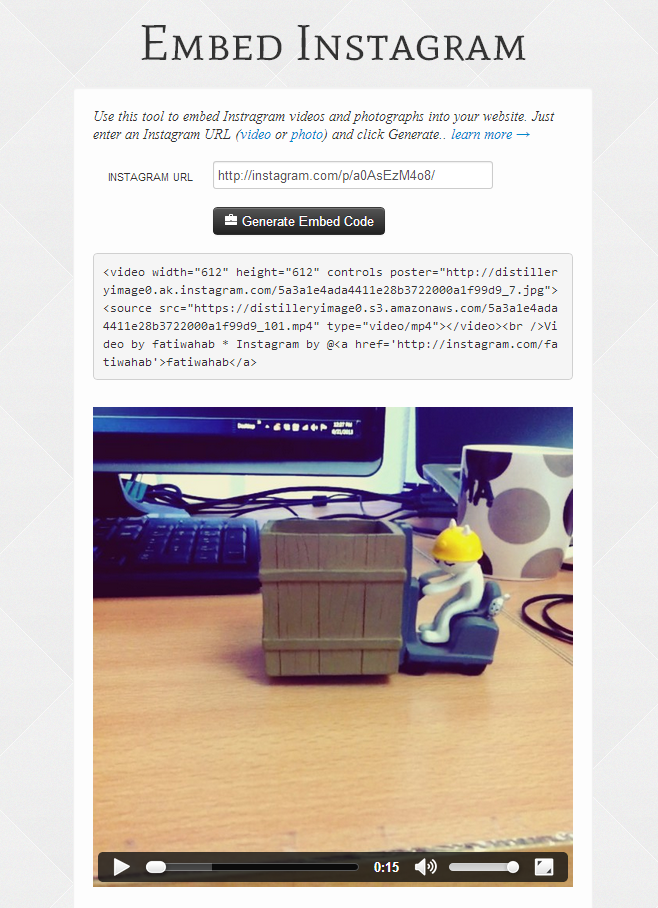 The video embeds much more neatly than it did when using Everybody Generator, and there is obviously less jumping though hoops, and no need to comb through the HTML of a video to find the right URLs. If you're wondering what this tool does differently or how it can be so simple, the answer is that it is essentially automating the steps we described in our earlier post. The app is just doing all the heavy lifting for you.
Here is an example of a video embedded using Embed Instagram:

Video by fatiwahab * Instagram by @fatiwahab
Hopefully, Instagram will add an embed option before long and you won't need a third party tool for the purpose. Vine eventually did so already, though we think it can use some improvement.
[via Digital Inspiration]