How To Enable, Disable & Use The New Gmail Tabbed Inbox
Gmail is rolling out a tabbed inbox for its users and if your initial reaction to this is panic, then you'll happy to know that the new interface is opt-in, and should Google decide to make the change permanent for everyone, you don't have to worry because firstly, it's just awesome once you start using it and secondly, you'll still be able to choose one of the older views if you want. The new tabs act as filters for the messages already in your inbox. Messages can be moved from one tab to the other, and Gmail can be told to treat all future emails from that address the same way. At present, you're limited to the tabs that are available by default i.e. you can't create and name your own tabs, but we're hoping Gmail will allow users to customize that in the future.
To enable the tabbed view for your Gmail inbox, click the cog wheel button and choose the 'Configure inbox' option. If you don't see that option there yet, fret not; Google is rolling out the feature for all users in all regions, so you're bound to get it pretty soon – just keep checking back.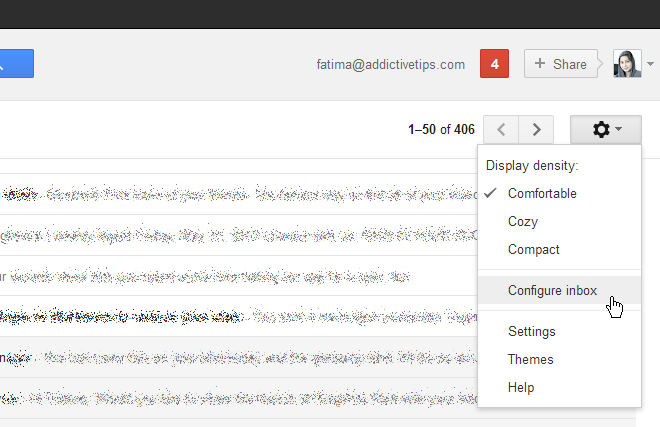 Once you enable it, Gmail will ask you to choose which tabs you want to see in your inbox. You can select/deselect any of the options listed there. This menu can be viewed again for customization after enabling the feature by clicking the add new tab button i.e. the plus sign at the right end of the row of tabs.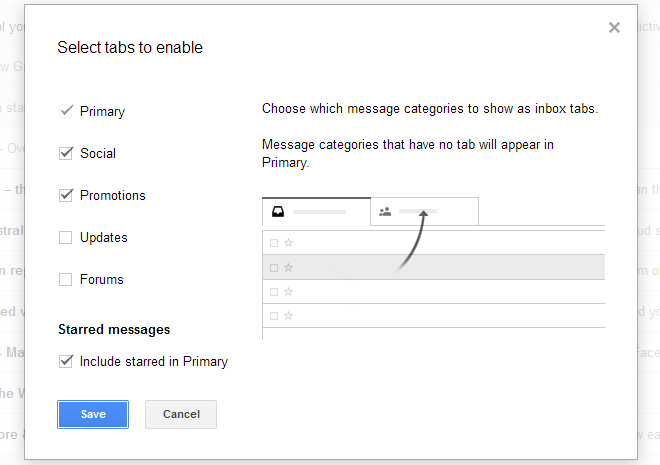 Gmail will now automatically detect and filter the emails in your inbox to their relevant tabs. The ones that it can't place in any tab will appear in your 'primary' tab. You can manually sort emails by dragging & dropping a message from the Primary tab to any other tab.

When a message is moved to another tab, Gmail asks if you would like to do the same for all future emails received from the same email address.

If you're apprehensive about this new view, you can easily turn it off by either disabling all other tabs, or by choosing one of the other inbox types (including the Priority Inbox) that are all still available under 'Inbox' in Gmail Settings.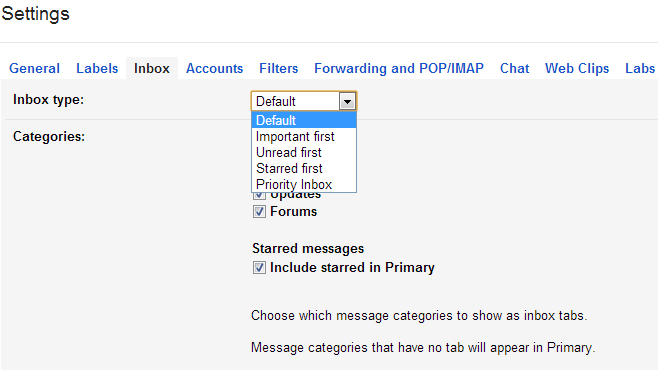 That said, I personally love this feature, as it's very similar to the filters that Mailstrom provided, allowing me to quickly filter, delete and archive emails. Gmail's options are limited at the moment compared to that, but these few tabs will still help tame an inbox.
Google has been busy and the changes it has made aren't in any way frivolous or perfunctory. The tabs alone will help users like me pay more attention to the emails that actually need my time and attention.