How To Switch From Latitude To Google+ Location Reporting
A couple of days ago when Google announced Maps for Android v7.0 with its new UI, better local places recommendations, dynamic navigation and Zagat-powered ratings, they also slipped in the news that Google Latitude – arguably the world's most popular and powerful location tracking service – would be shutting down soon. Things are better this time around, as Google already has its own Latitude alternative. It is hidden deep in Google+, but it is there and it works nearly just as well. So, let's learn how to move from Latitude to Google+ Location Reporting after the jump.
You have till August 9th to pull this off, because that's the day Latitude will stop working across all platforms. Google may decide to extend the data export deadline like they've done with Reader, but you shouldn't depend on that.
One more thing you must know before going ahead: you can only send out your location to a Google+ circle if you are using the Google+ app on Android. Your location will be viewable from Google+ on the web and Android, but not on iOS. Google has promised to bring this feature over to the iOS app soon, and they better! They have less than a month now before Latitude users on iOS devices shift to alternative services like Apple's own Find My Friends.
Instructions
There's a hidden Latitude group in your Google Contacts; click this link to go there directly. Needless to say, you'll need to be signed in to with your Google account. Now select all the contacts you wish to share your location with, click More > Export, and export the contacts in Google CSV format for easy importing later on.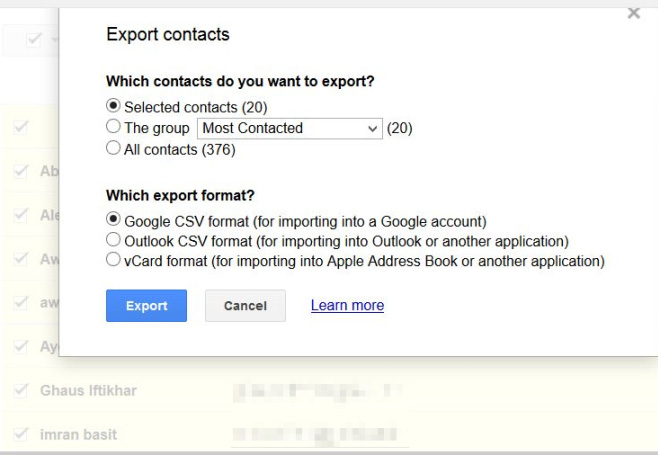 Next, log on to Google+, and click People from the sidebar. Scroll down a little, and you'll see a 'Connect services' option. Click it, and then choose 'Open address book'. Upload the CSV file you exported in previous steps. Google will now give you the option to add these people in a single circle. Name it whatever makes sense to you.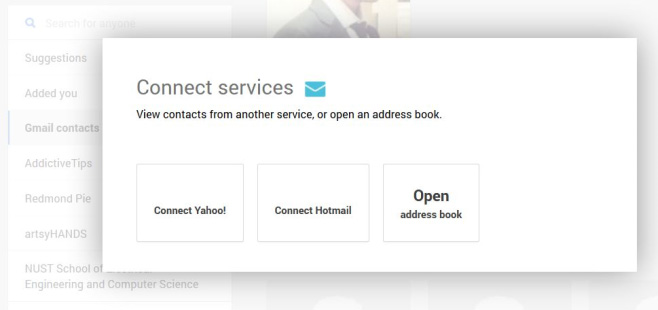 Now, click Settings from Google+'s sidebar. Scroll all the way down to Location Settings, and check the 'Enable Location Sharing' option for the circle of people you just added in the last step.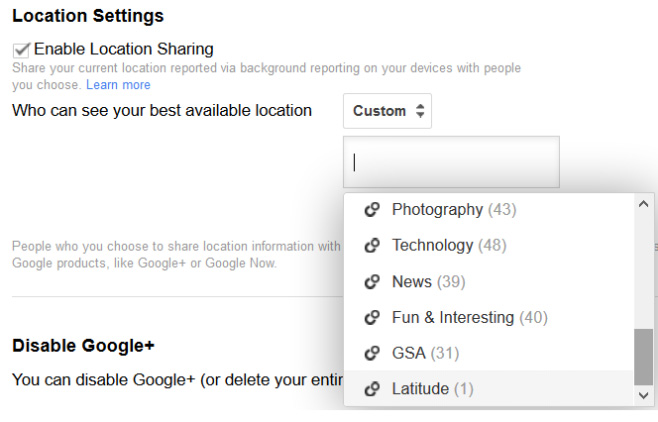 The people you added in your circle will now be able to see your location when they open 'Locations' from the Google+ app for Android, or visit your profile page.
That's it! Ask all your Latitude friends to follow the same procedure so you can see their location as well.
[via Google Operating System]