How To Tell If A Facebook Page Responds To Its Inbox Messages
Social media sites like Facebook and Twitter may be used for a lot of things; keeping up with friends, getting news, finding events in your area, but as time has shown Facebook pages and Twitter profiles are also a way for people to engage with their favorite brands. Simple posts about grievances are often left unanswered if a page isn't active and until a few days ago, there was no way to tell if a Facebook page even checked its inbox. There is now and here's how it works.
If you own a Facebook page, look at the stats summary box at the left just below the profile picture to see it in action. Since the feature is new, Facebook initially doesn't turn it on for all pages. You need to start responding to the messages in your Inbox to get the indicator to appear on your page for everyone who visits it.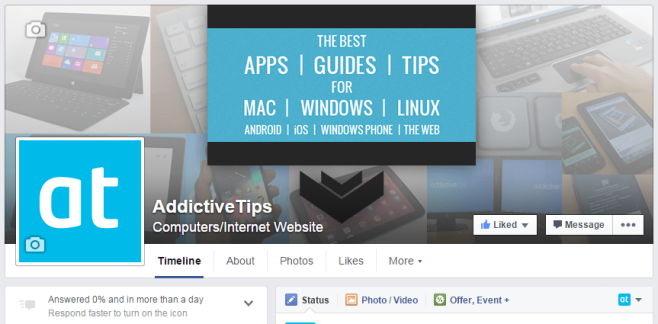 For pages that reply to message frequently, you will see the following;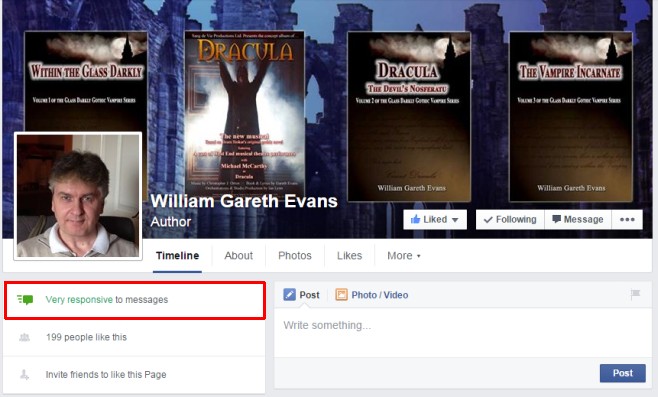 The visibility of this indicator is something that a user cannot force. It's up to a page to engage with its visitors in order for it appear but the lack of the indicator should give you some clue as to how active the page is. It's not going to be a great indicator in these early days since the feature is new. It isn't being offered to pages with a smaller number of likes so that is a limitation as well but for large brands, you can check if it's worth sending them a message on Facebook or not. If nothing else, Facebook is urging brands to engage with people through it.