Hulu Live Vs. YouTube TV: Which One Should You Choose?
The pandemic has meant that we stay home more than we go out. That's why many of us find ourselves needing more than one streaming service to stay entertained. Of all the major TV streaming services, two of the most popular in terms of channels and features are Hulu and YouTube TV. Both of them offer a wide variety of live channels, the ability to record shows to watch later, and multiple user profiles for simultaneous streaming.
But they also have major differences. In this guide, we take a look at some of these differences between Hulu Live vs YouTube TV to help you choose the right one for you.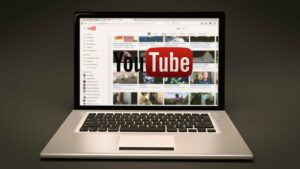 Channels
The biggest difference between these two subscription services is in the number of channels they offer. YouTube TV wins with 76 channels as compared to Hulu's 60 channels. But we all know it is not the number of channels that makes a subscription, but the specific channels that you want to access.
Both Hulu and YouTube TV offer the major national channels including Cartoon Network, ESPN, TBS, USA Network. Fox News, and the Disney Channel. They both also offer ABC, CBS, Fox, and NBC in most areas of the United States.
They all also offer many of the regional sports networks. But if your main aim is sports, you might want to go with YouTube TV over Hulu. Hulu also gives you the option to add a number of premium channels like HBO, Showtime, and Starz for extra fees. YouTube doesn't have additional channel packages, although you can add individual channels.
Usability
One of the main differences between the two is in the menus and interfaces. YouTube TV, however, is much easier to use since it works just like regular YouTube. You'll also see a more streamlined structure with YouTube TV, especially when streaming on a browser or desktop app.
Hulu on the other hand did recently upgrade the interface, bringing it inline with its competitors. It's now much easier to use and brighter. Most importantly, you can find the content that you want to watch much more easily.
It's also worth pointing out that while YouTube TV lets you stream to three different devices at the same time, Hulu lets you stream to two. But Hulu also offers you the chance to stream to unlimited devices for an additional $10 a month.
YouTube TV has one other major advantage in terms of usability. It has one of the best Cloud DVR features of any streaming service. It offers unlimited storage as compared to Hulu's 50-hour cloud DVR at $55. You can upgrade the Hulu DVR to 200 hours for an additional $10 a month, but it won't come with the ability to fast forward through commercials.
Originals and On-demand
You will find on-demand TV shows and movies from participating networks on YouTube TV as well as YouTube Originals that are often commercial free. But in this regard, YouTube pales in comparison to Hulu.
With a Hulu Plus Live TV subscription, you will get access to all the on-demand TV shows and movies available on the standard Hulu service along with thousands of network TV shows. The service is also famous for some of its most gripping originals including A Handmaid's Tale, Catch-22, and Palm Springs. Hulu Plus Live TV subscribers can play $6 to remove the ads from on-demand shows, although you may not be able to remove all ads from all shows.
Which Service Should You Choose?
Both YouTube TV and Hulu represent the best the TV streaming industry has to offer. And since many of their functions are quite similar, the one you choose comes down to preference. For most people, the number of TV channels accessible to them and the channel selection is more important than the interface of usability.
In terms of channel selection, content, and usability, YouTube TV seems to have an edge over Hulu. But Hulu offers more value for money, especially when you consider that Hulu Originals tend to be better. The choice is up to you, although it may be a good idea to go through the full channel list for both services to choose the one with the specific content that you want. Happy streaming!