Invoicera: Online Billing, Invoicing & Time-Tracking Made Easy [Web]
If you're a project or product manager of a start-up or a large scale firm, you would definitely value the importance of invoicing and billing. These records are critical for an organization, especially software development houses that rely on online payment receipts accrued to paid software downloads. Invoicera is an online, user-friendly web app that supports 21 payment gateways, coupled with the option to select from 11 different languages. Integrated with Google Apps, it allows you to manage Gmail, Google Docs and the like from a single interface. You can add clients, products and unlimited invoices, automatically receiving payments in a transparent manner using client-specific exchange rates. Creating professional invoices from a wide range of templates library and receiving payments (with over 120 currencies supported) could never have been simpler.
Although there are multiple versions of Invoicera available, the free version is what we'll take a look at, and which sports unlimited invoicing. Click the Use it for free button on the main page to create a new account.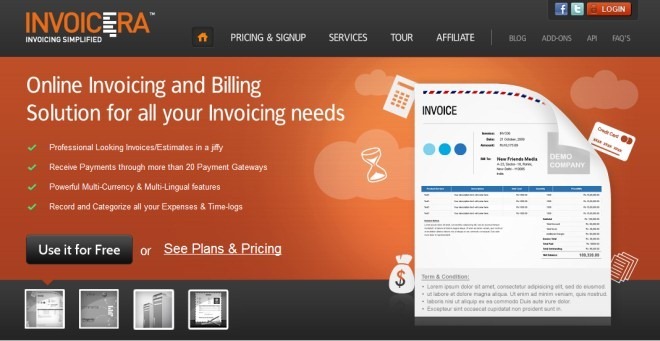 After creating your account, you must configure some basic settings critical to the application such as the time zone and location. You can further modify settings like preferred currency and date format in accordance with your need.

The Dashboard is neatly organized into quick links, personalization settings and refer & earn section. Quick Links allow you to access the most essential features of this utility, including the option to create new invoices, estimates, clients, products and services. The Personalize Invoicera section, on the other hand, lets you set additional charges, manage your account, payment gateways and the overall preferences relevant to the interface. Useful tabs encompassing comprehensive information at the top, encourage you to make full benefit of the feature-rich environment.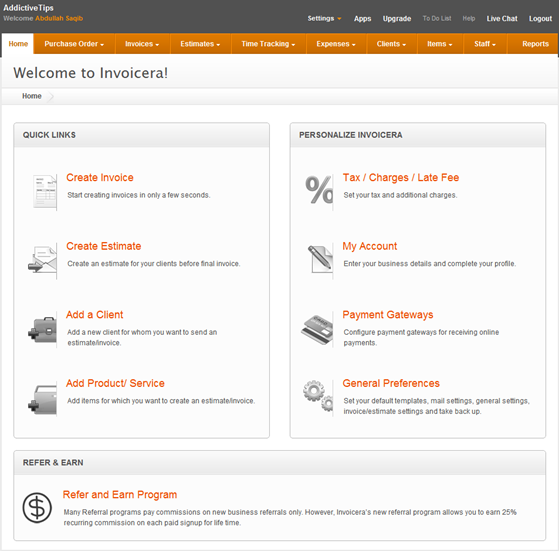 For example, clicking the Time Tracking tab, opens an organized drop-down menu that displays all relevant functions as links categorized according to headings.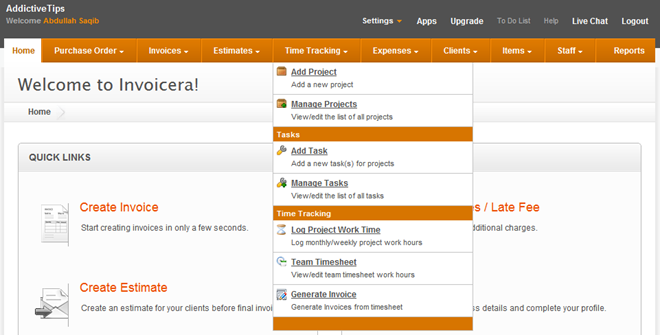 To create a new invoice, click the relevant option in the Invoices tab and enter the client information, including product/service-specific costing details. You can enable the option under the balance to allow clients to make partial payments for the current invoice.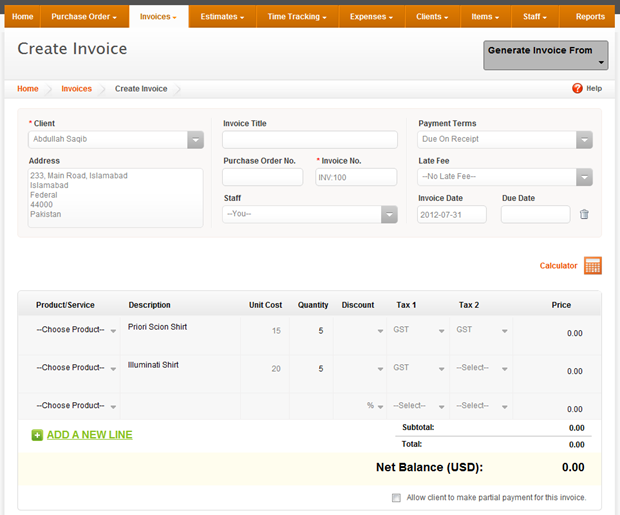 Adding Clients simplifies the information flow through data auto-filling. Clients can be imported or added using the respective account number. After setting up the organization, contact and payment details, you will be in a position to effectively manage invoicing and billing.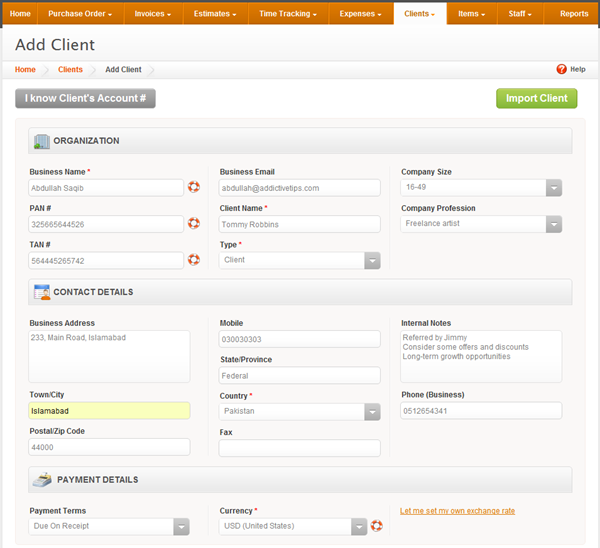 You can then view the invoice-related statistics with quick links appearing on the right including account statements, payment history, etc. A graphical summary categorized into various phases give meaning to the representation.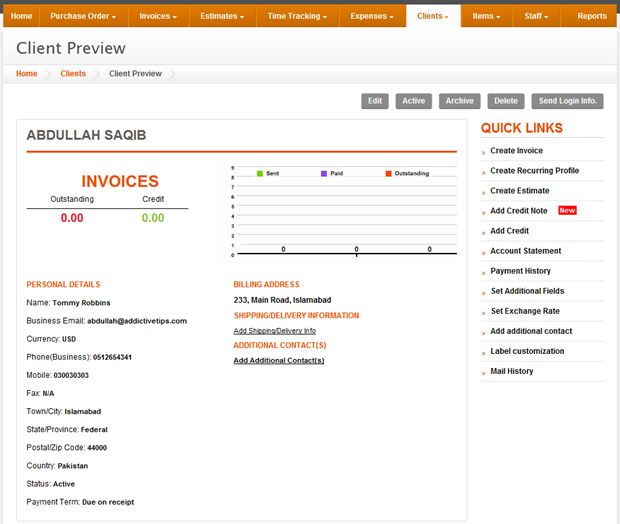 Once the flurry of payments starts coming your way, the Reports tab would allow you to generate a time tracking timesheet, purchase order, invoice or estimate to name a few.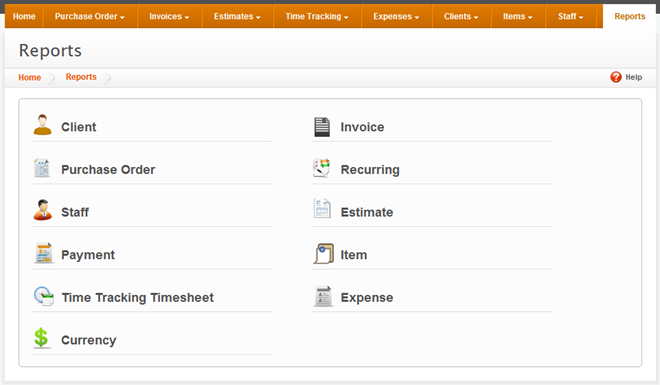 All in all, Invoicera effectively deals with invoicing, billing and time tracking, for the betterment of customers, developers and managers alike. The fact that it is a web app, only adds to its usefulness.