File Sharing Service Jumpshare Now Offers Free Accounts, Improved Document Viewing & More
In October last year, we reviewed Jumpshare, a new file sharing service that allows users to view over 200 file formats online. The service has improved significantly since then, the most prominent changes being a great new UI and the addition of free accounts, which provide users with limited space to store their files indefinitely rather than losing them after the 14-day expiration period that applies to all files shared without an account. Other, more recent changes include improved output for documents and presentations, and support for viewing spreadsheets.
Disclaimer: In the spirit of full disclosure, we'd like to inform our readers that  Jumpshare and AddictiveTips share a common founder, Ghaus Iftikhar. We've written an honest, unbiased review of the service's features and have purposefully avoided comparing it to any other service.
Files are now automatically sorted into folders. Jumpshare now also features stats that tell you how many times a file or folder has been viewed. Files can be moved from one folder to another, and folders can be merged together. Upload progress can be monitored easily in the top bar; you can import files shared with you to your own account, and view recently shared files from the activity drop-down at the top-left. Jumpshare doesn't make creating an account mandatory, so if you'd like to stick with the old registration-free sharing method, you can still drag & drop files on the home page to share them instantly.
The service still works in the same no-frills manner – (optionally) register for an account, and drag & drop images anywhere on the page, or in the designated drag & drop area on the left in order to upload them.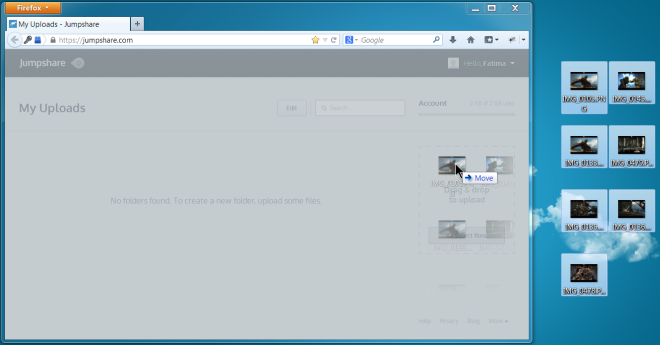 The files are automatically added to a folder, which is named according to the number and type of files in it. You can edit the folder name while the files upload by clicking the little edit button next to the folder name. A bar at the top shows the upload progress and even if you navigate away from the page to anywhere else on Jumpshare, upload will continue and the progress will still be visible in the top bar. You can share the folder's link with anyone while upload is still in progress.
You can click any file to view it and if you have used the service before, you will immediately notice a considerable improvement in how well the documents render now.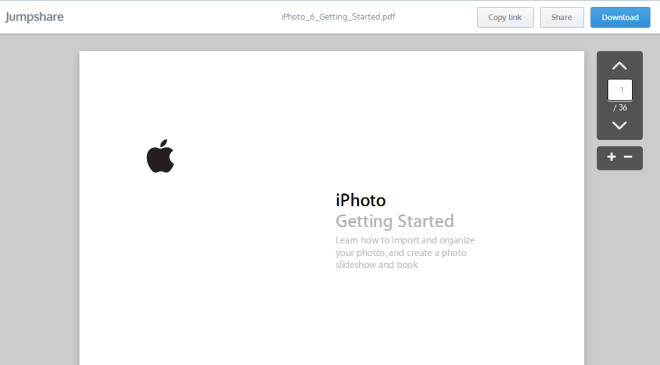 When someone shares files with you via the email option regardless of whether they have a Jumpshare account or not, you will receive an alert in the activity drop-down. Open the drop-down and you will see all your recent file sharing activity.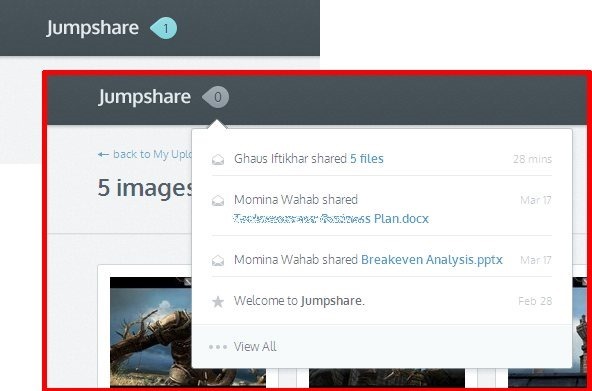 When files are shared with you on Jumpshare, they do not use your account's storage. Though this also means you won't see those shared files appear in your own Uploads folder, and should the person who shared them with you choose to delete them from their account, they will be no longer available to you. To circumvent this, Jumpshare lets you import those files to your account. This ensures that not all files that are shared automatically end up eating your storage space, but you still have an option to add the important ones to your account without having to download them to your computer first and then upload them to Jumpshare yourself.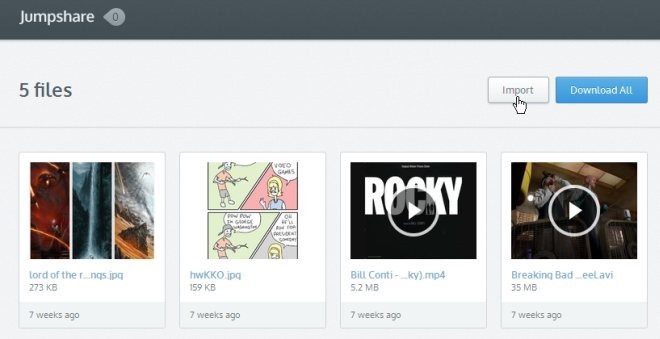 As you explore the service, you will notice the addition of several other features as well. Folders can be deleted and merged by clicking the 'Edit' button at the top and selecting the folders that you want to merge or delete. When merging folders, you can specify the name for the resulting single folder.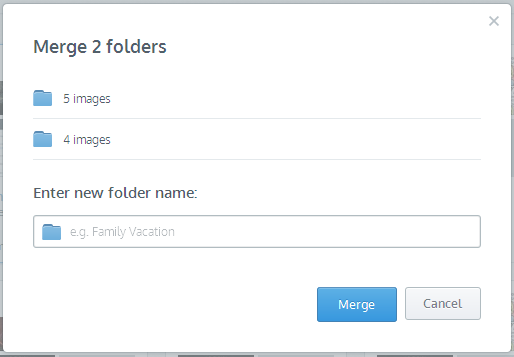 Files within a folder can be copied to any other folder. Click the 'More' button, select the 'Edit' option, select the files you want to copy, and choose either one of the existing folders to copy them to, or create a new folder from the popup box that appears.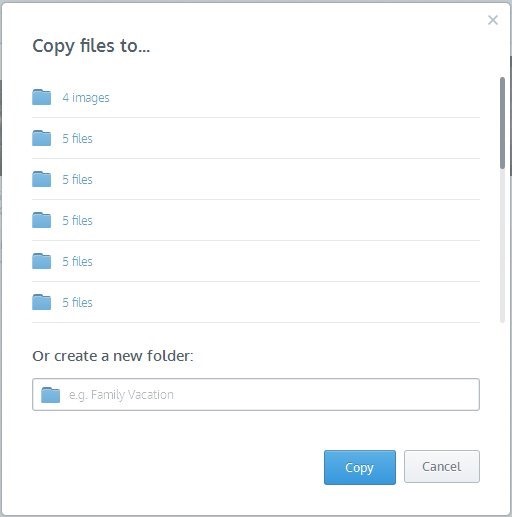 Jumpshare still does not offer premium accounts, so you're limited to 2GB of storage space and a 100MB size limit for each file. Also, there are currently no desktop or mobile apps available for the service. However, the team is actively working on them. Desktop apps for Mac and Windows are expected to be released soon, followed by mobile apps for iOS and Android. Premium accounts with several additional features such as increased space, large file uploads, password protection and more are also in the pipline.