How to link to text on a web page in Chrome
Some web pages e.g., everything on Wikipedia, allow users to link directly to a heading in an entry. When a link like that is shared, the person opening it is taken to the section that was linked to. They do not have to scroll and find what it was you wanted to share. This is possible because the web pages are making use of HTML tags within the page. Not many websites do that and it only works with headings.
If you use Google Chrome, a new extension by Google allows you to link to a specific text bit on a page. No THML tags needed.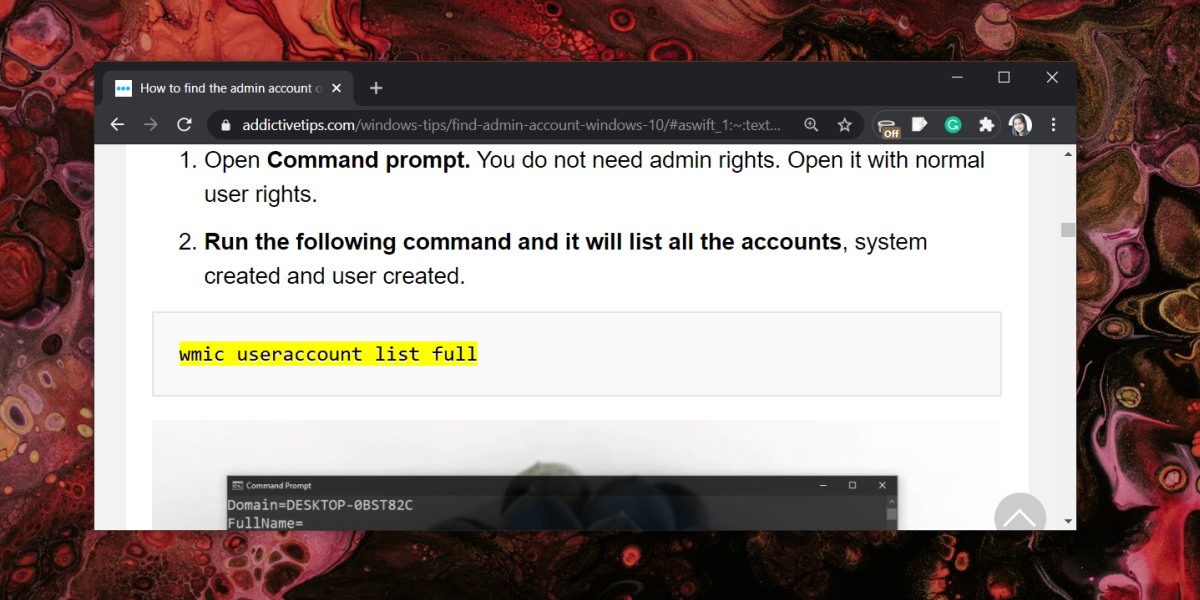 Link to text on a web page
To link to text on a web page, follow the steps below.
Install the Link to Text Fragment extension from the Chrome Web Store.
Visit the web page you want to generate a link for.
Select the text with your cursor, and then right-click the highlighted text.
From the context menu, select 'Copy link to selected text'.
Share the link and when opened in a Chromium-based browser, it will scroll the page to the linked text. The linked text will be highlighted. 
The browser that the link is opened in does not need to have the extension installed but it must be Chromium-based.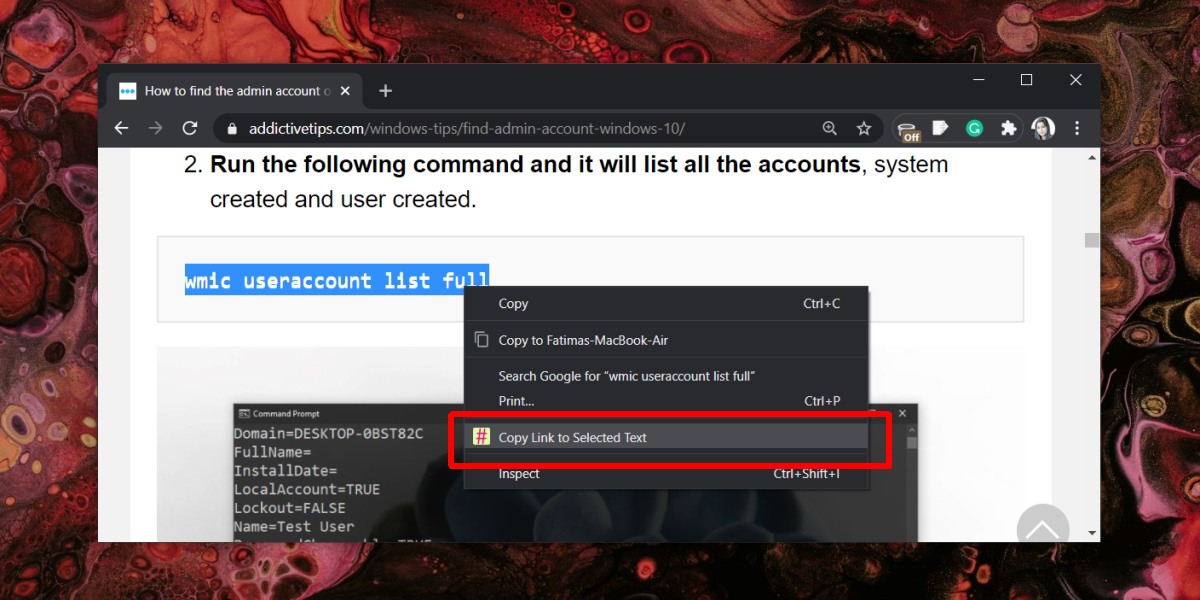 Limitations
The links don't work in non-Chromium browsers e.g., Firefox and Safari. If the link is opened on a non-Chromium browser, it will simply open the webpage.
The extension also doesn't work with HTML formatted text e.g., if a heading tag has been applied to a string of text, you won't be able to generate a link to it. Likewise, the extension doesn't work if you select text within a text editor and it won't work in Google Docs because the right-click context menu will show document editing options and not the Chrome context menu options.
Conclusion
This extension modifies the link with a tag that can be read by Chromium-based browsers. It isn't modifying the webpage but the link is definitely changing. At the end of each link, '#menu-header-menu-1:~:text=' is added, followed by the text that you selected. If you select a particularly long text snipped, your link can get quite long. It's a good idea to select smaller snippets of text. Usually, just the start of a snippet is enough because it will point users to the right paragraph, and line. The links can be shared online and they could be exceptionally useful when teaching/learning online.