Memolane Aggregates A Timeline Of All Your Online Social Media Activities [Web]
Timelines are great for taking a trip down memory lane. While Facebook has had its own timeline view for a while now, it isn't the only widely used social media service. For those of us who want a single public, private or hybrid timeline view for all our social media feeds, including Facebook, Twitter, Google+, Instagram, Foursquare and many more, there's memolane, a new web application that serves as a true aggregator for all the supported networks, with an elegant interface. Details past the break.
Memolane takes all your social media feeds and combines them into a single timeline. When you first visit the site, you are offered to connect using Facebook to begin. Once connected, you are presented with the Explore view that shows several categories of public memory lanes including Featured, Most Followed and Recommended. You may choose here to follow the lanes that seem to interest you, or move on to your Profile.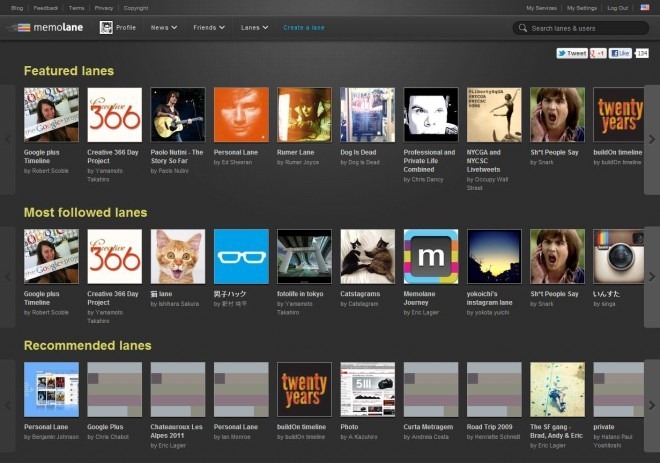 On your profile page, you can see your lanes, the lanes you have followed, and a list of your friends. You can also edit your connected services, make changes to your profile, and add friends.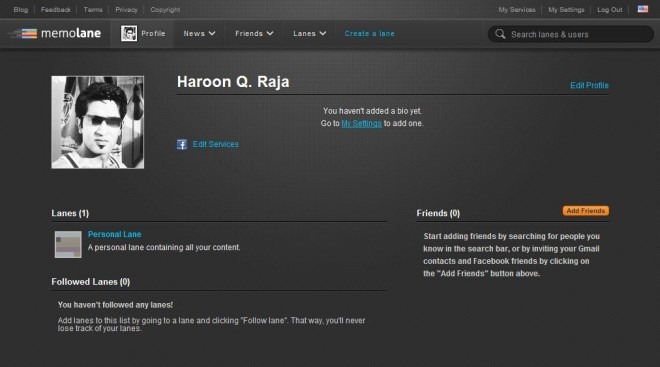 You may add friends by searching for them in the 'Search lanes & users' box on the top-right, or by clicking the 'Add Friends' button on your Profile page. Friends can be added by their email addresses, or by automatically fetching them from your Gmail address book or Facebook contacts.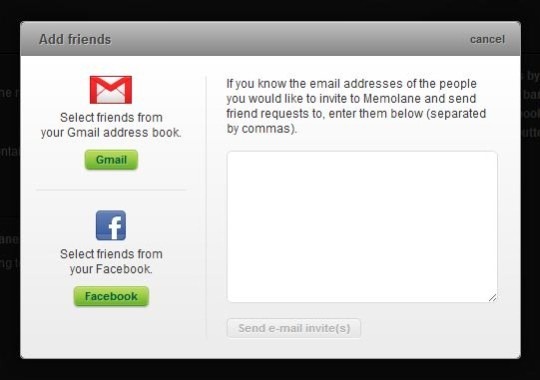 Your personal lane contains all your updates on Facebook by default. It gives you a horizontal timeline view that you can scroll on both sides. There is also a date line at the bottom that you can click for navigation, and an option to embed your lane anywhere on the web. Viewing someone else's lane also gives you the same interface, with an option to follow the lane if you want. You can also share the lane's link directly on Facebook, Twitter or Google+.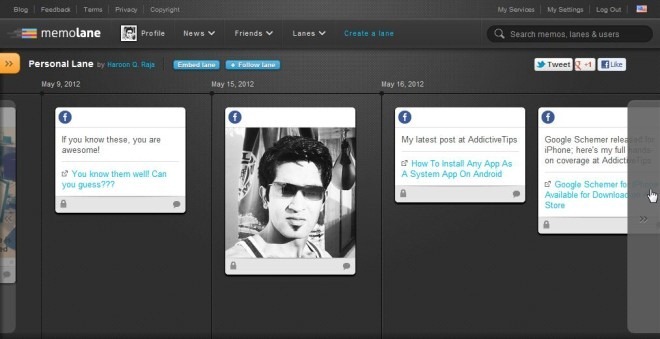 Mere Facebook not enough in your lane? Feel free to add more services! Available options include Facebook profiles, Facebook pages, Twitter, Flickr, Google+ (public posts only), Picasa, Last.fm, Foursquare, Instagram, Tripit, YouTube, MySpace, Vimeo, SoundCloud and WordPress.com. In addition, you can also add any RSS feed as a lane, which can cover pretty much everything. Once you have linked all the services, you can choose whether to keep them public, private or visible to your friends only.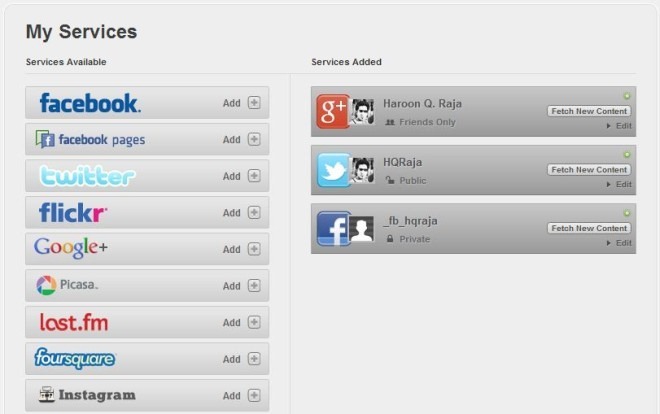 You may want to keep different lanes for different audiences. For instance, a private lane with updates from all your social media services that is viewable only by you, another lane with updates from selective services for your friends, and a public lane with updates from even fewer services. In addition, you can even create a lane with updates from multiple people, for instance a lane for a combined timeline of social media updates of all of your closest friends. You get all these options when you create a new lane. Simply provide the name of your lane, add a description, select your memo sources (yourself only, or any of your friends), add a filter to ensure the lane shows only the updates matching certain keywords, select the services to be included in that lane, and even limit the lane's starting and ending date if desired, in case you want to cover only a specific time interval in that lane.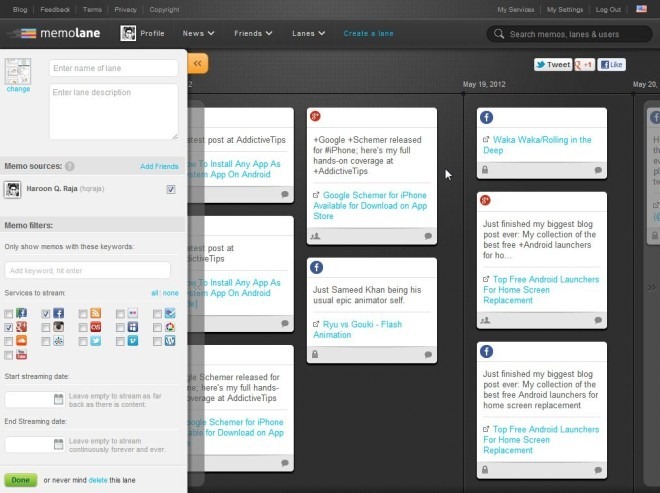 While it may seem intimidating at first due to all the options it offers, memolane is actually quite simple to setup. Once you have all your services connected, configuring your lanes is a breeze. Once you are all done, you'll have your custom-tailored timelines of just the social media content that you want.