ModeFeed Is A Web-Based News Feed Reader That Focuses On Minimalism
There's been a lot of debate regarding Google Reader's bitter demise lately. The 8 years old RSS reader, which most of us have admired for quite long, is coming to an end. While alternatives like Feedly have already taken up the gauntlet to provide a similar experience when Google Reader will no longer be around, having more options never hurts. ModeFeed is yet another Google Reader substitute that you might want to take for a spin. Even though it's far from looking as good (if not better) as Google's offering, this intuitive web app is worth giving a shot due to its minimalistic and simple UI that's designed to help you focus on the actual content rather than the UI itself. Lets see how it works.
The landing page of ModeFeed looks extremely straightforward with nothing fancy on it. You can sign up for a new account via clicking the green button at the center.
The registration process is also easy as pie – simply provide a working email, choose and verify your password, and hit Register. I was quite surprised to see such an effortless sign up process. No need to reveal your name or where you're born. You do need to activate your account first before using the service, so make sure to do that via the activation email that ModeFeed sends you.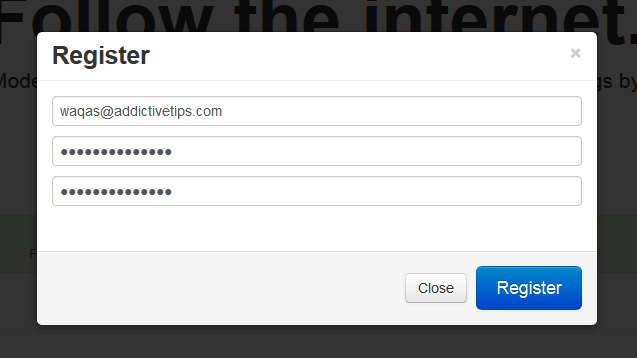 This brings us to the dashboard area of ModeFeed, which you're surely going to like should you admire simplicity. The left bar is where all your current subscriptions reside, while on the right, you will find the feed for the selected site. Feed titles appear in big bold text, making them easily readable. The navigation bar at the top gives access to Home, Discover and Following sections, along with a search bar to let you find particular posts in your feeds.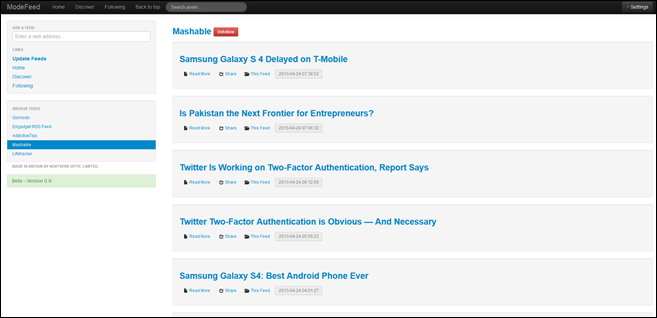 If you're wondering what the Discover section is about, it aggregates feeds from around the internet based on your current subscriptions. The Browse Feeds section demonstrated in the screenshot below is where you will find all your subscriptions.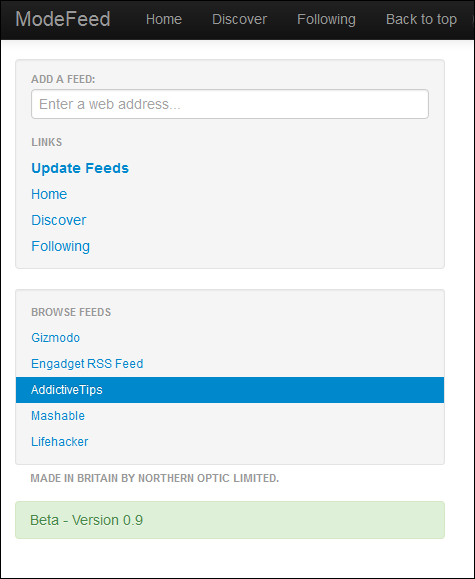 Much to my chagrin, I couldn't find an import feature in ModeFeed. Having an import option could allow users to migrate their Google Reader subscriptions to ModeFeed. Nonetheless, you can add a new feed by entering the website address in the relevant field and clicking Follow.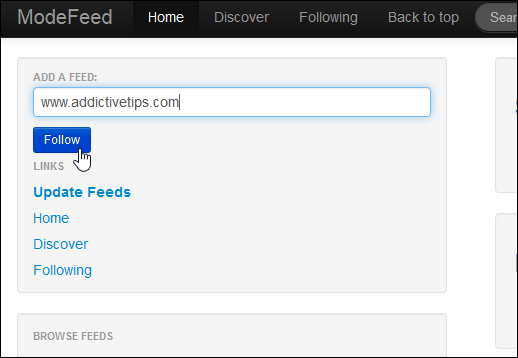 An Updating Feeds screen pops up whenever you add a new feed.  Once done, ModeFeed automatically redirects you to the dashboard screen.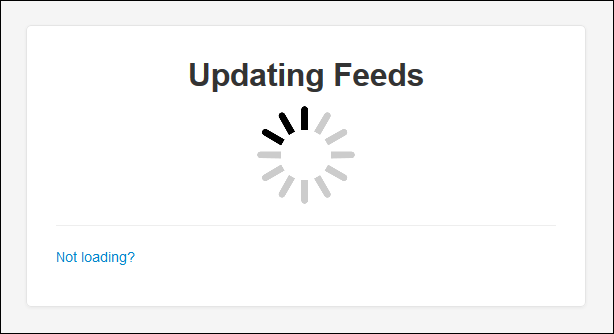 While not the most feature-rich RSS reader around, ModeFeed is quite a charming solution to quickly drive through your RSS subscriptions, and is sure to appeal to the minimalists among us.