How to natively schedule emails in Gmail
The ability to schedule emails is something every email service and email desktop client should have. Sadly, that's not the case even though it gives users the luxury to write an email in advance and have it automatically send during appropriate/business hours. For a long time, an extension called Boomerang has been responsible for this feature in Gmail but now you can natively schedule emails in Gmail.
Schedule emails in Gmail
This is a new feature in Gmail and it began rolling out to users a while back. Open Gmail and click the Compose button at the top left. In the compose new message window, look at the Send button. There should be an arrow next to it. This is where you can access the scheduling feature.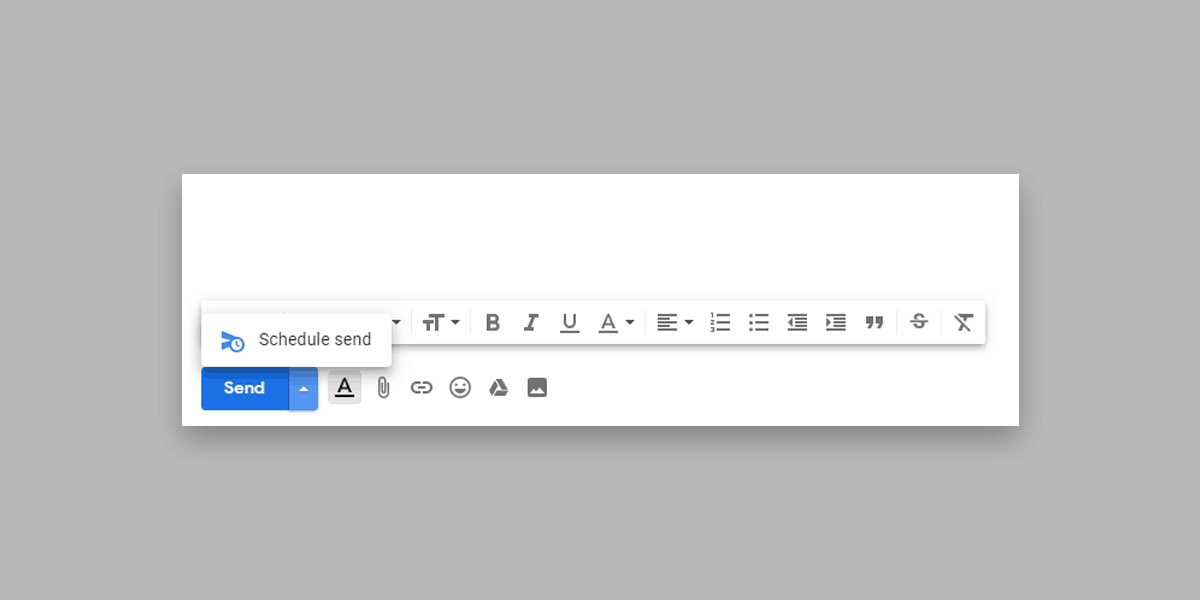 Click the dropdown and select Schedule send. It will open a small window with a few quick presets for when you can send the email. If the presets don't work for you, you can click the Pick date & time option.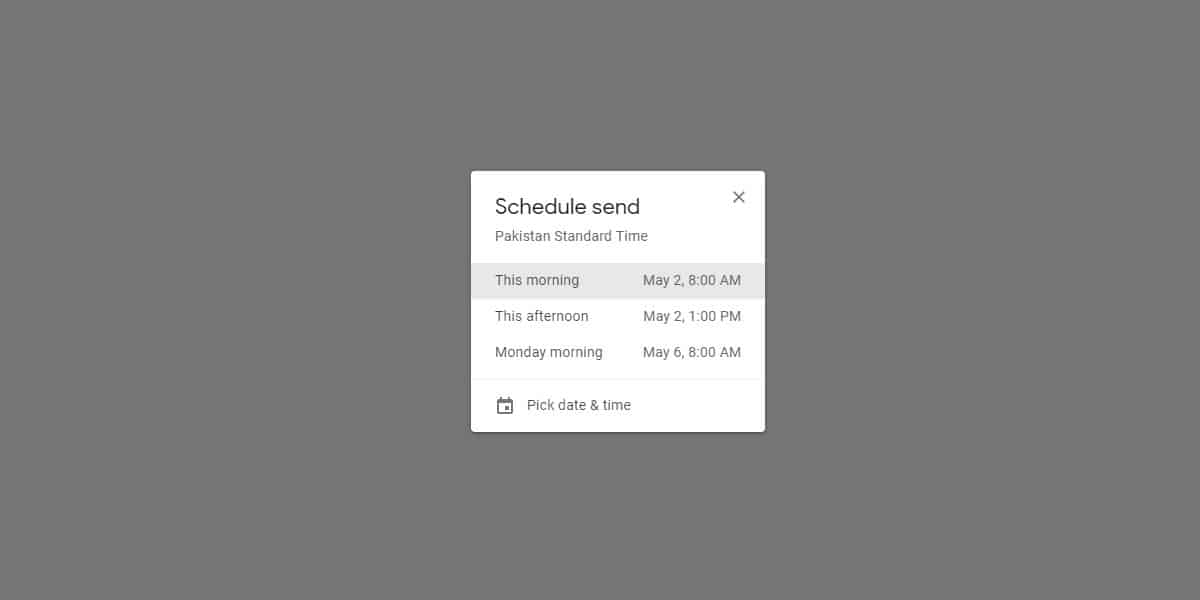 A new window will appear with a calendar that lets you pick a date off it, and you can change the time down to the minute. Click Schedule Send when you're done. The email is scheduled. If you later decide to not send the email, or you want to edit it before it is sent, you can do so.
Look at the inboxes on the left and you will see a Scheduled inbox. Select it and inside you will find all the scheduled emails. Select an email and you can edit it. If you need to, you can also cancel an email and it will turn into a draft.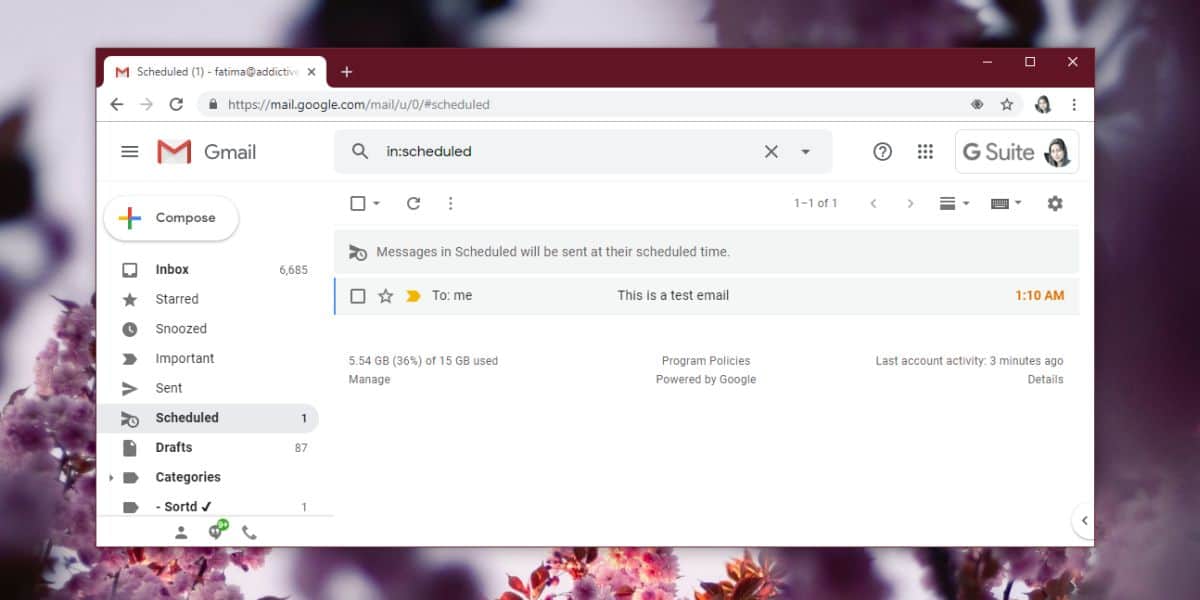 It goes without saying that this feature will only work from Gmail's web interface. The iOS and Android apps will eventually get this feature but you can't get it to work if you use Gmail on your desktop via an email client.
The good thing is that Gmail is a popular email service and all email clients support it. It's possible that this might push them to add support for it. It's mind blowing that something this basic isn't a part of more email apps. You can probably get it via extensions in Thunderbird but that's not the same thing as natively having the feature.
If you don't see the dropdown next to the Send button just yet, the feature may not have rolled out to your account. Give it a while. There's no definitive date on when the roll out will be complete but it won't take more than a month at this point.