New In Chrome 28: Rich Notifications & Blink Engine
Google Chrome updates just as regularly as Firefox, but doesn't always introduce something for developers or end users that would matter much. The last major update from the browser was version 27, which brought a Google Now-like voice search to Chrome. Chrome 28 is now available and this new release brings one major change as well as a brand new feature that both developers and users will love. Chrome 28 is the first stable release to use the Blink engine for rendering pages. It also introduces rich notifications that had made an appearance earlier on in the beta version of the browser. The new notifications come with a unified notification center as well, though it appears to be very basic at the moment and is available only for Windows and Chrome OS, with release planned for Mac OS X and Linux soon.

The New Blink Engine
The use of the Blink engine is something that will mostly interest developers, but users might also notice an improvement to the browser's speed and how it's rendering pages. You can head over to chrome://version to check out the version of the Blink engine yourself.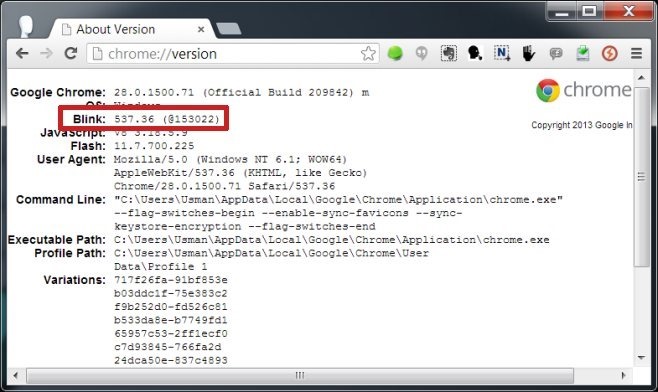 Improved Notifications & New Notification Center
The new notifications are definitely the highlight of this release. An API for the notification center will allow developers to integrate smarter desktop notifications to be sent by both web services and extensions. At the moment, it works only for a few select Google services such as Gmail and Calendar. Apart from the obvious change to the appearance of the notifications, you will now be able to see a summary of unread notifications from the task bar as well.

A number indicates how many unread notifications you have at the moment and if you click it, you will be able to see them all, one stacked over the other. You can review all notification here, and dismiss i.e. clear them as well.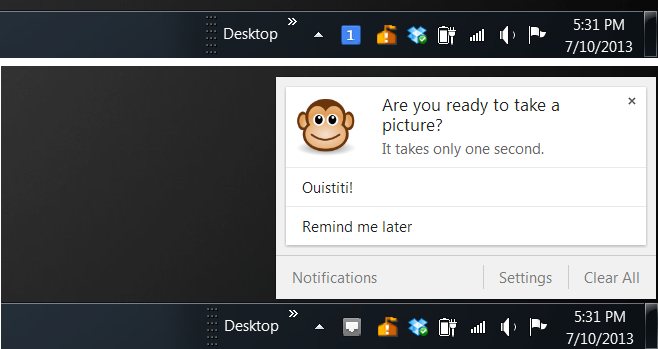 For now, the new notification system should be of primary interest to developers so that they can integrate its support in their web services and extensions; only then will users start getting full benefit out of it. For Windows users, this will give them a notification center that is somewhat like the one in OS X, allowing them to view all their notifications from Chrome apps, extensions and web services in one place.