10 tips for picking the best name for your new business
Shakespeare said "What's in a name?" but every business owner and entrepreneur knows a name can be pretty darned important.
Your business name is the first thing that people see and the main thing the people remember about your business, so it needs to be awesome. You want a name that sums up what you do, is catchy and memorable, and isn't going to come back and bite you further down the line.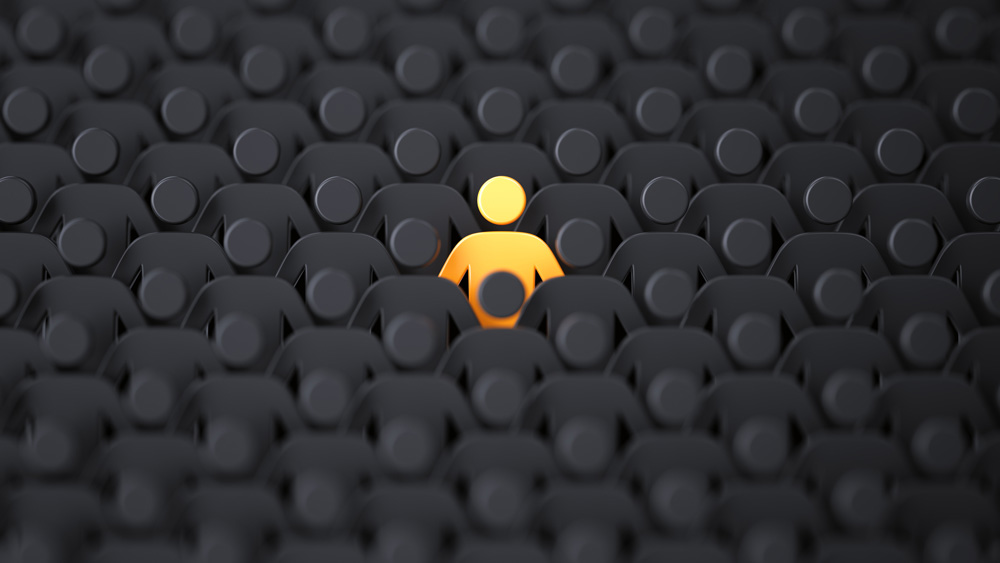 Plus, your domain name is generally the same as your business name, so you need to consider how easy it is to search for, and what it would look like when you remove all the spaces between the words. A local cab company that had been around for years discovered this the hard way when the internet appeared and they had to get a website; the company was called S. Express, which is fine until you remove the period and space.
How to pick your business name?
All in all, actually buying the perfect domain is easy, but there's many other things to consider, such as But you don't have to hire Shakespeare to come up with something that fits your business. Try these tools and tactics to produce a name you're comfortable with.
1. Be original
Before you get attached to any business name, check that someone else didn't get there first. You might think Short Cuts is a stunningly original name for a hair salon, but someone in the next neighborhood might have thought the same.
While a business name generator can help you come up with ideas, they don't always tell you if anyone else has used it already. Carry out a thorough internet search for your prospective business name and variants on it.
2. Keep it broad
It's tempting to choose a name that perfectly describes your business, but beware of anything too narrow. You might begin as Nate's Lawn Care, but one day you might expand to landscape gardening and paving, or a full plant nursery and conservatory wing.
By that point everyone already knows you as Nate's Lawn Care, so you could lose name recognition if you change your business name. But if you don't, you could miss out on business, because potential paving customers won't think to check out Nate's Lawn Care.
3. Stay simple
Many cool domain names seem awesome at first glance, but are fiendishly difficult to remember or spell correctly. Avoid unexpected spellings for common words, like Myke instead of Mike. it might look cute, but chances are that people will forget how to spell it when they type your URL.
In the same vein, avoid puns like Pale instead of Pail, or Write instead of Right, and choose names that are spelled as they sound. Domain names with hyphens or periods are also a bad idea, like Top_Accountant, since you're a lot more likely to send people to your competitor who secured the domain without the punctuation.
4. Keep it short
The best business and domain names are both short and sweet. Facebook, Twitter, Uber, IBM, Nike, and many more businesses all have one-word names. Companies that have longer official names, like T.G.I. Fridays, tend to get known by just one name such as Fridays.
5. Include your location
Putting your location into your business or domain name can make it more interesting and give you name recognition. "Greens of Highgate" is a lot more memorable and upmarket sounding than "Organic Produce Boxes," for example. It's also excellent for local SEO.
Localization applies to your domain name too. It's best to go for the .com version of your business name if you possibly can, since .com addresses are seen as more trustworthy and authoritative. But if you're aiming at a specific geo, like Germany or Australia, use the local domain like .de or .au to improve your local credentials.
6. Consider other languages
If you're setting up a business in an area with a large population that speaks a different language, run your potential name past a native speaker before you commit to anything. Google Translate isn't good enough; it's not familiar with slang, and it gets enough regular words wrong as it is.
Think of the popular Polish chocolate snack Fart Bar. The company probably doesn't care that Americans wouldn't buy it, but you might care if your Spanish speaking target market avoids your business because they can't bring themselves to say its name.
7. Be descriptive
One of the best ways to kick off your name-finding mission is by brainstorming specific words that describe your business. Try coming up with 3-5 words that sum up your service, product, brand promise, or USP. Sometimes you'll come up with the perfect name just by combining a couple of them in the right way, like Shaggy Dog Grooming.
8. Say it loud
Many people carry out brainstorming in writing, or by entering ideas into business or domain name generators, but it's important to recite your possible names out loud as well as reading them.
Some names look awesome on paper, but when you say them you realize that they sound awful or confusing. This applies particularly to words that have more than one spelling, like pour/pore/poor, or business names with numbers like "number1lawyers", which could be number1lawyers.com or NumberOneLawyers.com
9. Go Premium
If you don't feel creative and your brainstorming sessions leave you with nothing, consider going with a professional marketplace for domain and business names such as Alter. These marketplace pre bought great domains and added basic branding that can fit your business and thus removing the need to create a logo or a color palette for your business.
10. Consult a second (and third) opinion
When you stare at name options for too long, they start to blend together and you stop noticing what kind of an impact they have on your brain. That's probably what happened when someone came up with Analtech. It's crucial to test your prospective name on fresh minds.
Another reason is that some names provoke an emotional response that you might not have bargained for, especially people from a minority culture or religion. For that reason alone, it's best to run it past a diverse group of testers before you commit.
Naming your new business doesn't have to be a chore
With so many pitfalls, you might wonder how you'll ever come up with the right business name, but don't worry. If it doesn't hit you suddenly at 3am one night, then brainstorming descriptive words, referencing your location, and looking for ways to keep it simple, short, original, and broad could help you find what you're looking for.