How to remove the background from a GIF
Creating GIFs is fairly easy if you have a video to begin with. There's no shortage of apps that can convert a simple MP4 to a GIF file. There are even tools that let you record a screencast and save it as a GIF. Editing a GIF frame-by-frame isn't that hard either but there is far more to editing a GIF than just adding a frame or removing it. If you have a GIF that you want to remove the background from, and focus on just the subject, you're in for a lot of work. Unscreen is a web app that can remove the background from a GIF. The app has a free version and a Pro version is in the works.
The free version adds a watermark to the GIF after removing the background which you can probably edit out with the right app.
Remove background from GIF
Visit Unscreen and upload the GIF you want to remove the background from.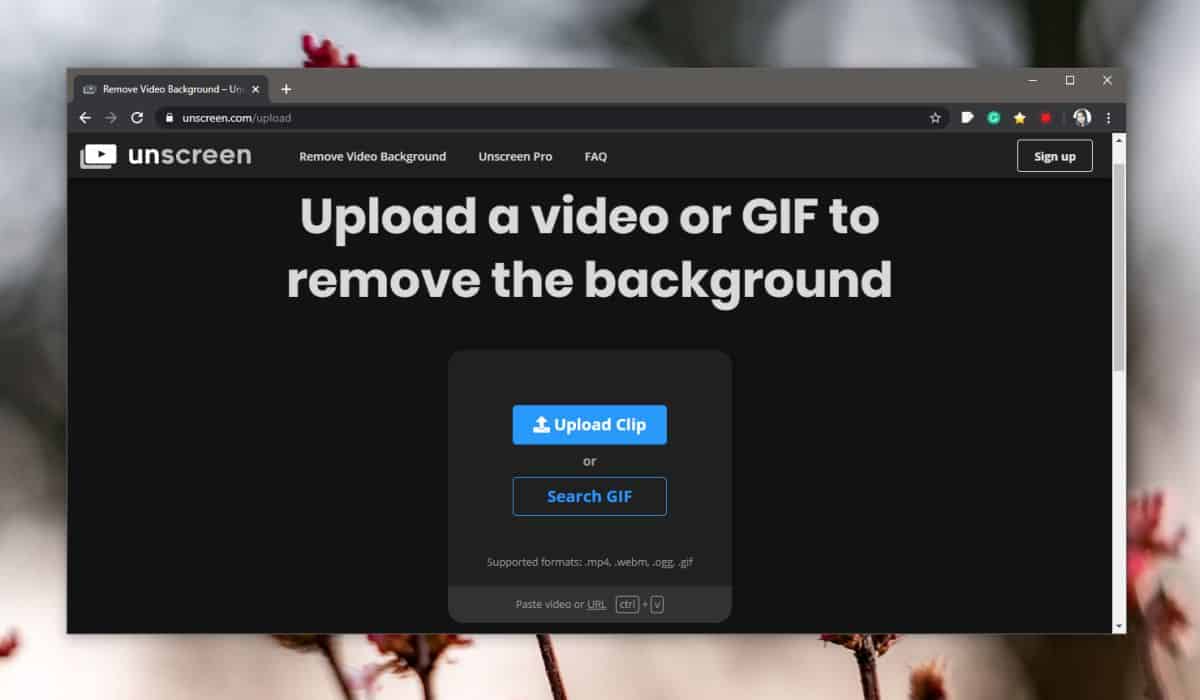 The background is removed automatically and if you leave it at that, download what's left of the GIF, you won't have a watermark. If you use one of the background options though, you will get a watermark.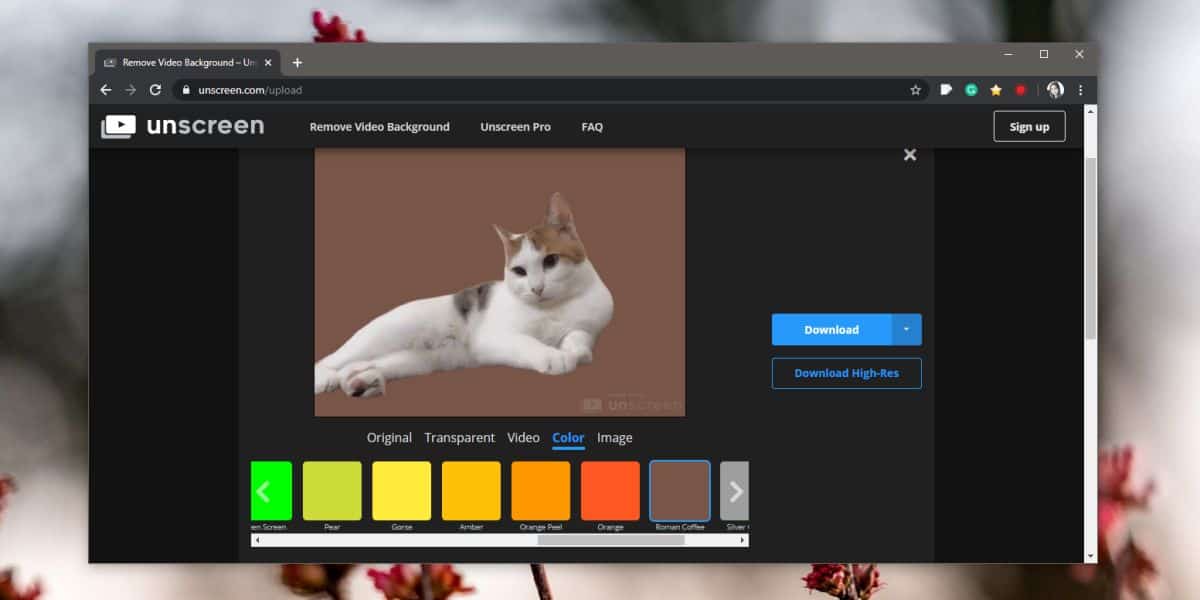 All that said, the app does a good job of removing the background from GIFs that are live subjects, and those that are animated.
With the free version of the app, you get a low-resolution GIF which may be a deal-breaker. For a high-resolution GIF, you will have to get the pro version. Since the Pro version has yet to be released, we don't have a price point for it yet, and can't say if it's worth the price tag. The app does take care of a lot of the heavy lifting out of removing the background. You can use other, free apps to add a new background to the GIF. Adding one is a lot easier than removing it from each frame.
As for removing the background, it depends on the content of the video and GIF. If it is obvious what the object is and what's the background, you're going to get an excellent GIF/video in the end. A static background like a wall with a moving object in the middle will do well. With videos or GIFs that do not have a specific object e.g., in a screencast where the entire screen remains the same for the most part with just a cursor or pointer moving around, the results won't be as good for obvious reasons.