How to send emails as attachments in Gmail
Gmail is rolling out a new feature for G Suite users; the ability to send multiple emails as attachments in an email. This new feature will not roll out to ordinary Gmail users but the new feature is actually just an improved, more convenient way to send multiple emails as attachments. User have long been able to do this, regardless if they're G Suite users or Gmail users. If you're looking to send emails as attachments in Gmail, here's what you need to do.
Send emails as attachments in Gmail
To attach an email in another email, you need to first download it. This is something that you can easily do from inside Gmail. Open the email that you want to attach. Click the more options button (three dots), and from the menu, select 'Download message'.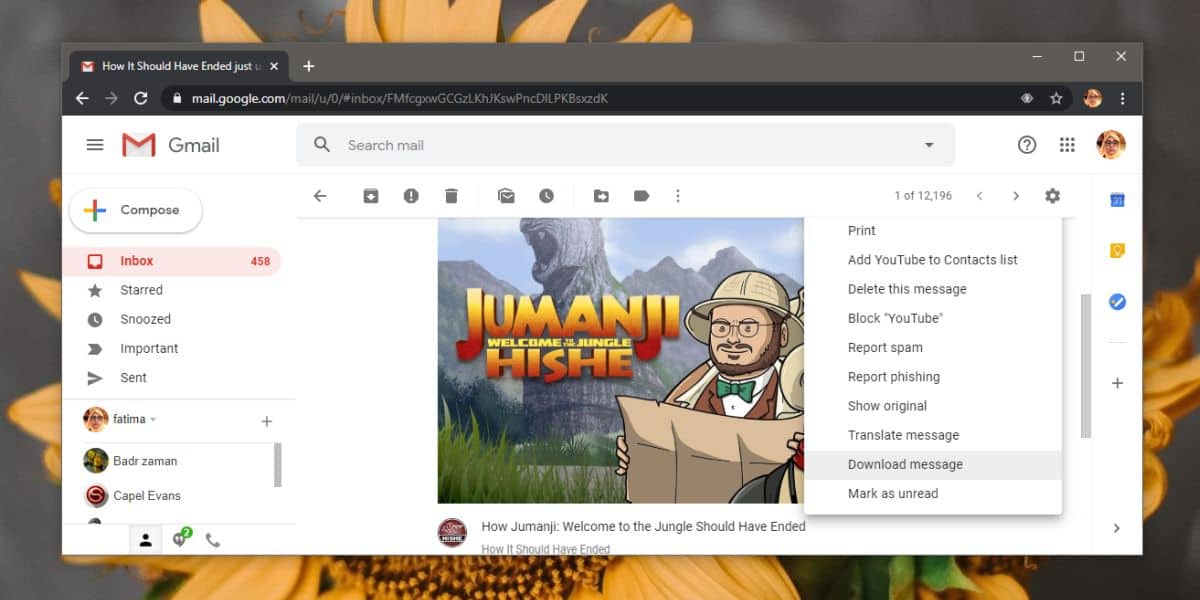 A file will download to your local drive with the same name as the email subject and the EML file extension. It will include everything in the email, including all attachments. If you want to preview it before you send it, you can open it in Mail on Windows 10, and the Mail app on macOS, or any other desktop email client that you have.
Download all the emails that you want to attach to your message. Open a new compose message window, click the attachment icon, and select the EML files like you would any other file from your local disk. Click Send after you've composed your message, or schedule when you want to send the email.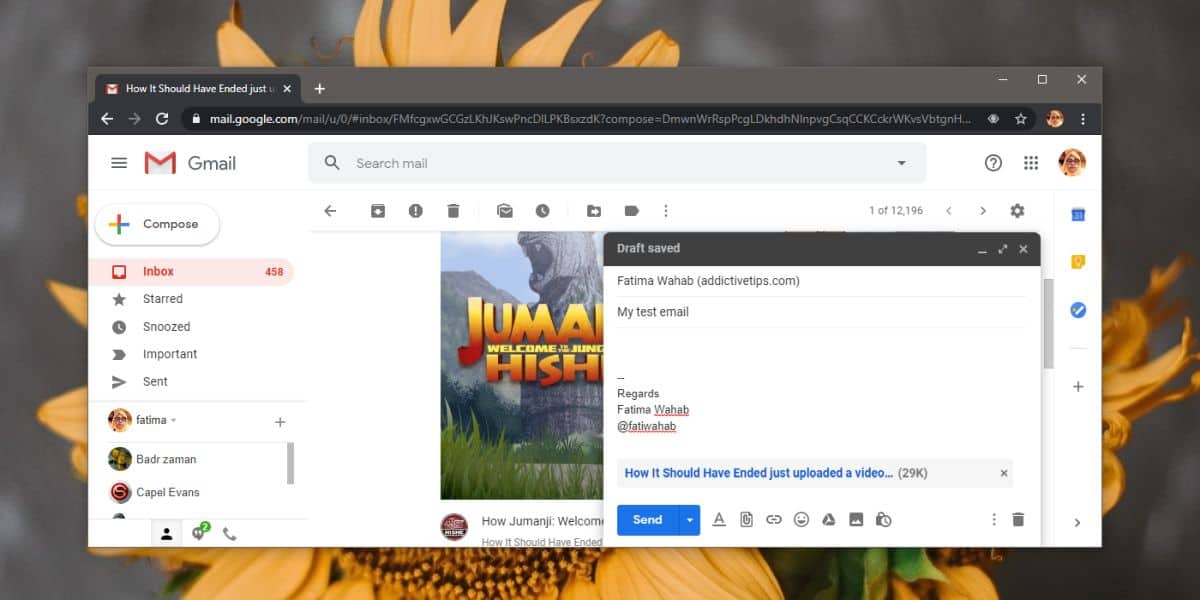 When your recipient receives the message, the images in it may be blocked as a safety measure but unblocking them is as simple as clicking an option to do so. The message will look exactly the way it did when it arrived in your inbox, timestamps and all.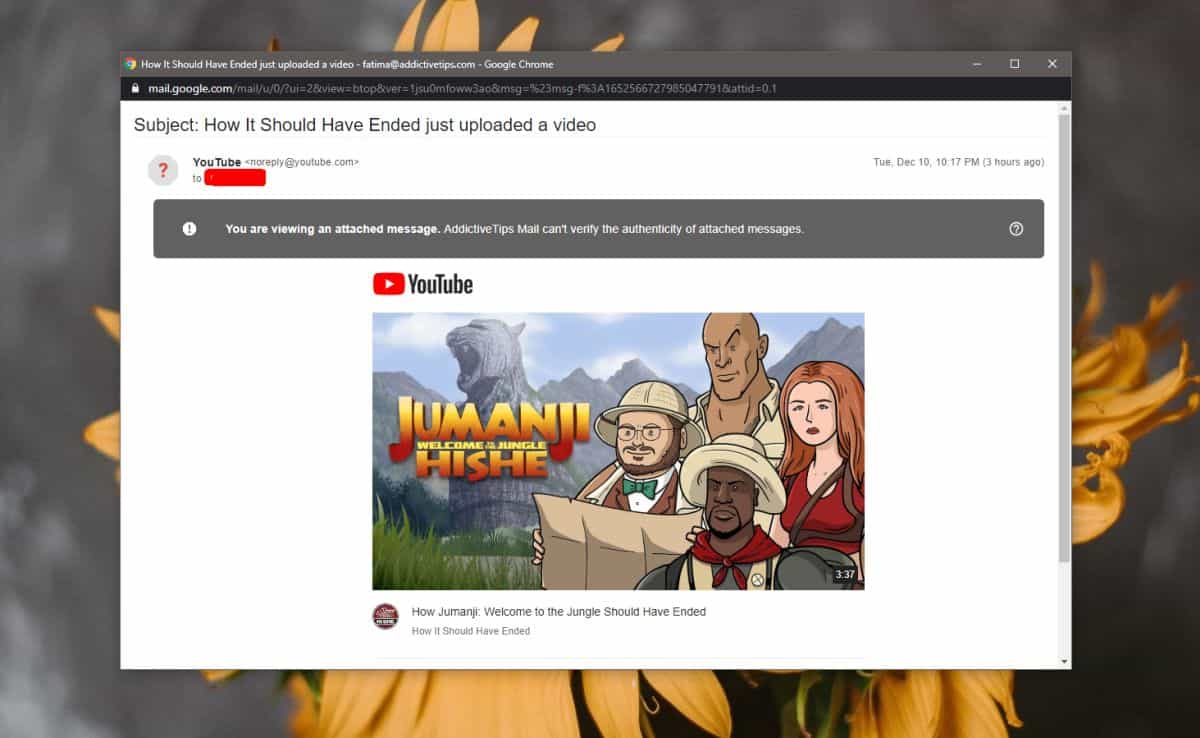 The new feature that's being added in G Suite makes it so that users do not have to download an email first. It allows them to select the emails that they want to attach and attach them from the more options menu. The new feature is basically a more convenient way to attach emails. The functionality has been there for ages. It's possible the feature might inspire someone to develop an extension to do the job for ordinary Gmail users.
You should know that the EML file that you download from Gmail can also be attached to emails sent from other email services and even from desktop email clients. EML is an email file format and most, if not all, email apps support it.