How To Use Twitter's Tweet Thread Feature
A few months ago, Twitter changed how replies appear in your timeline. It added a visual cue to the UI that made it appear as though all tweets that were a reply to a tweet were 'connected'. This spawned Twitter Threads where users replied to their own tweets to talk about something that couldn't fit in 140 characters. Since then, Twitter has increased the 140 character limit to 280 characters and it has 'embraced' threads. The official Twitter app now has its very own tweet thread feature. Here's how to use Twitter's new tweet thread feature.
Twitter Web
Sign into Twitter and click the Tweet button at the top right. Compose your Tweet up to the 280 characters it will allow and click the plus button next to the Tweet button. Add the rest of your tweet, and repeat for as many times as you need to. When you're done, click the Tweet button.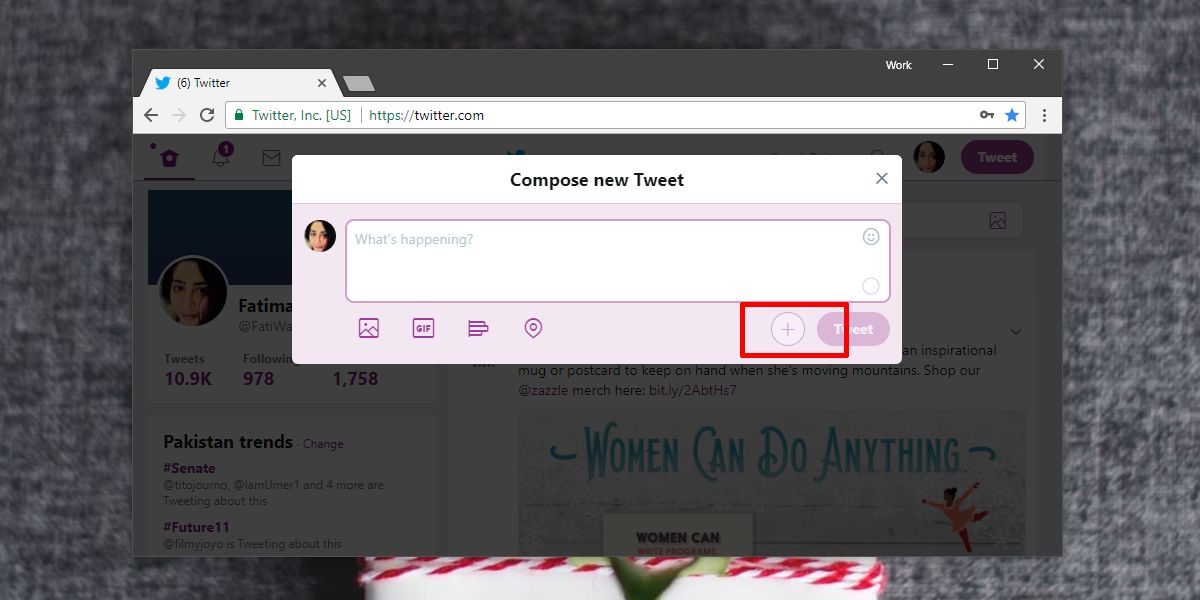 Twitter App For iOS And Android
On the Twitter app for iOS and Android, the process is more or less the same as it is for the web. Tap the compose tweet button and type your tweet. To add a second tweet to the thread, tap the plus button and type the rest of it. Repeat for as many times as you need to, and tap Tweet All when you're done.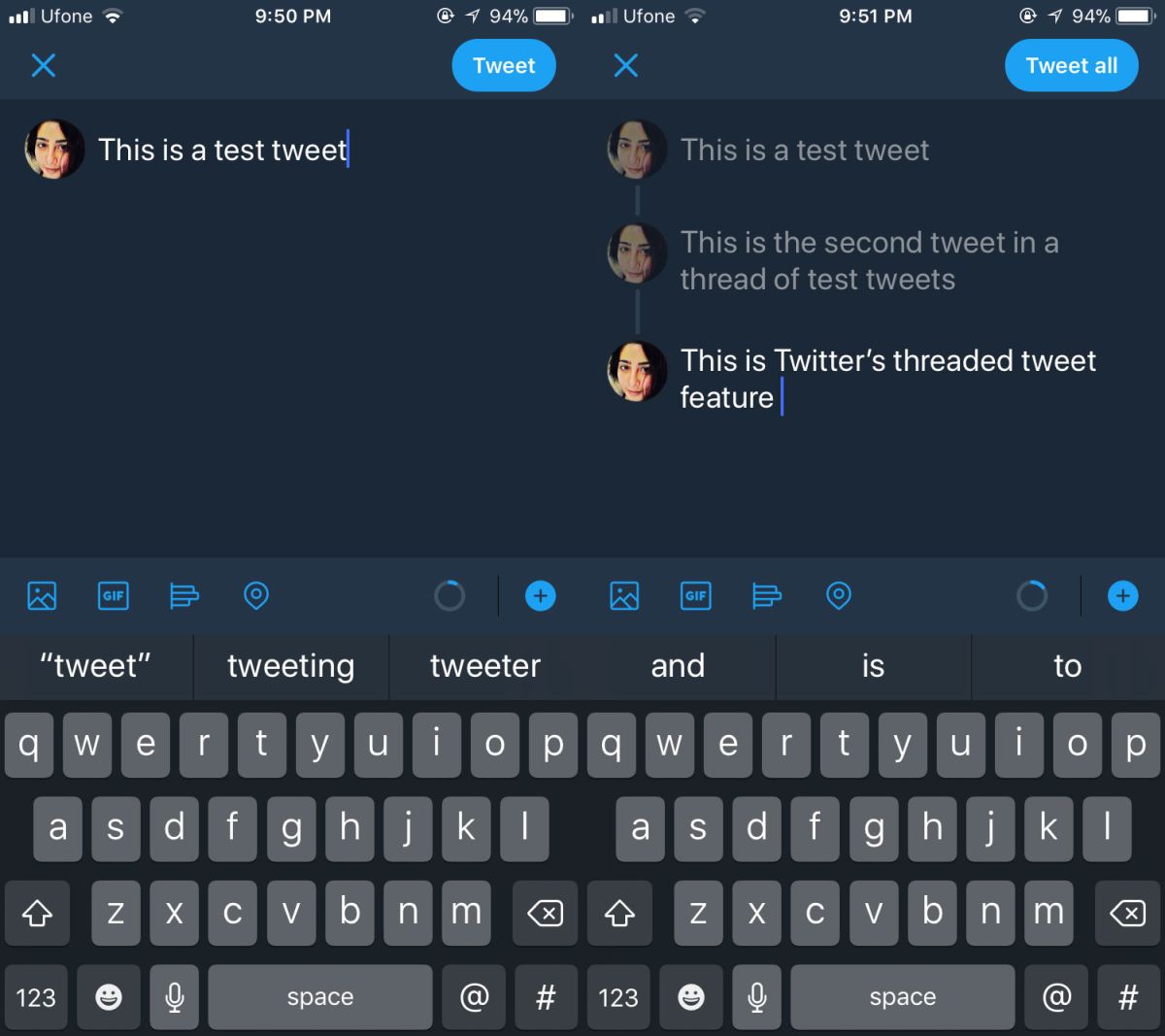 This new feature isn't that impressive if we're being honest. It doesn't shorten the process that much and if you're tweeting from your desktop, we still recommend using the Chirr App to create a Twitter thread. It lets you type the full text you want to tweet, and then tweets it all at once. You don't have to stop and tap a button every time you hit the 280 character limit and the app knows which is the right place to split a tweet into two.
The one advantage with the native thread feature is that all your replies go out at once and no one will interrupt you with a reply to one of your tweet. Chirr app has this as well. The best thing to come out of this feature though is that Twitter now recognizes a thread.
When you see a thread in your timeline, you will also see an option to 'Show this thread', allowing you to expand all tweets in it. Normally, Twitter would only show you one or three replies in a thread but now that it officially recognizes them, you can expand all tweets in a thread at once.