Youtube TV FireStick: How Does It Work?
What is YouTube TV?
Many people who are regular users of YouTube know it as an online platform for uploading and viewing short videos. YouTubeTV has taken this idea further and has become an online streaming platform that launched in early 2017. It allows for viewing of live channels as well as including on demand options. It can be used on many devices, Smart TVs, computers, mobile phones, and streaming media players.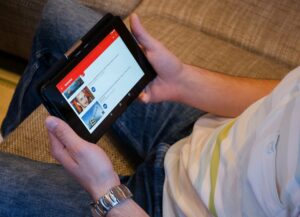 How Does YouTube TV Work?
YouTube TV works in a similar way to other online streaming services. For a monthly fee, you can watch YouTube TV. The service has various packages available to cater for a wide array of interests. The base package gives you a variety of channels, and you can choose to add other available channels not included in this base package for an additional cost. This lets you cater to your individual viewing preferences and create a unique experience just for you.
How Much Does It Cost?
YouTube TV costs change over time as with other streaming services. At present, it's considered one of the best alternatives to standard cable. The standard monthly fee offers you one membership to which you can link up to six accounts, which is great for families. YouTube TV also gives you the ability to watch shows on almost any device. This is something that standard cable is not able to offer. The YouTube TV base package offers many popular channels, with the option being there to add more if you choose.
Some people are deterred by the cost of the YouTube base package. While it's more expensive than some other streaming services, remember what you're getting for your money. Going with the cheapest option is not necessarily going to get you what you want or need. Consider the amazing benefits of YouTube TV before dismissing it as being too expensive. Multiple channels, both live and on demand options, and the ability to watch on almost any device.
What is FireStick?
FireStick, developed by Amazon, is a fantastic streaming innovation that has become very popular very quickly. Shaped like a large USB device, it plugs directly into your TV. But unlike USBs, it's not a device for storing data, rather, it's a complete streaming device in a small, easy to use package. FireStick is simple to install with a simple plug and play design. It comes with a remote control and allows you to access most popular streaming services, including YouTube TV. Just plug it in and navigate to your streaming service of choice and go from there.
How Much Does FireStick Cost?
FireStick comes in a few different varieties and the cost therefore differs. But once you purchase the device, you will not need to pay any membership fees moving forward. The only other cost you will incur, is the third-party streaming services you choose you use. So if you have an existing YouTube TV membership, you will not need to pay any additional monthly costs to use the service for YouTube TV FireStick.