How to enable Zoom end to end encryption for calls
Zoom is an online video conferencing tool that has seen a massive spike in users since offices and schools shut down because of the pandemic. With the features that it offers, it immediately became popular with schools but the app and service have struggled with security.
Zoom-bombing became a thing at one point and Zoom had to introduce features to counter it. Schools and offices have reopened in quite a few places but in many other places, they've remained online.
Zoom end-to-end encryption
Zoom has put in effort to gain and retain its new users. It's added new features and it has now added end-to-end encryption for its calls.
End-to-end encryption is great for security but it will block some features in Zoom. This is why the feature is opt-in.
Visit the Zoom app online.
Sign in with your Zoom account.
In the column on the left, select Settings under the Personal section.
Go to the Meeting tab.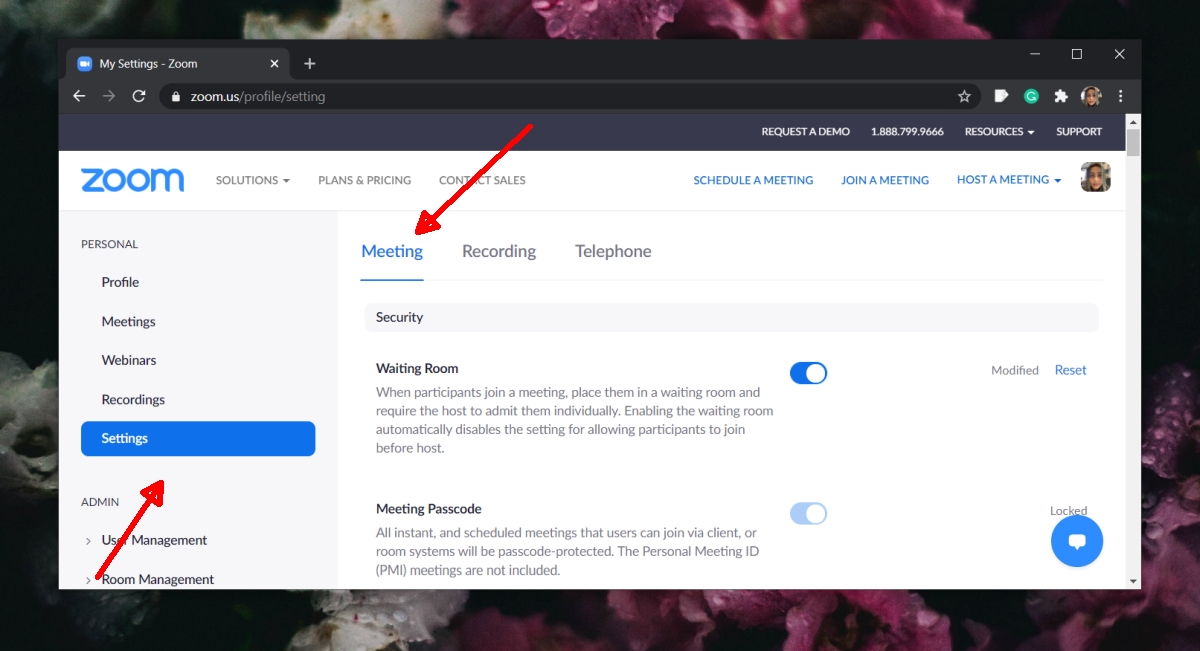 Scroll down and turn on the Allow use of end-to-end encryption switch.
Zoom end-to-end encryption will be enabled.
Disabled features
As mentioned earlier, end-to-end encryption will prevent some features from working. Specifically, these features are;
One-on-one chats
Polls for groups
Live streaming
Transcriptions for meetings
Breakout rooms
Joining a meeting before the host has arrived
Recording for meetings that are made automatically
The trade-off here is not bad, in most cases. It's odd that end-to-end encryption will disable one-on-one chats and breakout rooms. Both features can still work with encryption. In fact, there are chat apps (like Whatsapp) that offer end-to-end encryption for one-on-one chats.
Encryption technical preview
The switch that enabled encryption in Zoom has a 'Technical preview' badge. The feature, while available, is still in a testing phase and you can expect problems at times with a call.
Since it's a technical preview, it's possible that when it is released as a stable feature, the Zoom features it disables are no longer disabled.
Conclusion
Encryption is used by all types of services; messaging services, file-sharing services, recording services, email services, and more. It doesn't necessarily prevent these services from working. The limitation that encryption is adding to Zoom's feature is likely temporary.
If you do decide to turn on encryption, you should let other people who may try to message/call you one-on-one know in advance so that you can find an alternative way to get in touch, or you can turn encryption on/off when you need to use a particular feature.