15 New Features In The Creators Update For Windows 10
Windows 10 is about to get its third major update since its launch. The Creator's Update will roll out to users in April 2017. The previous two major updates for Windows 10 came in November 2015 and August 2016. The November update focused on fixing the bugs in Windows 10. The August update signaled the end of the free Windows 10 upgrade and introduced new features. The Creator's Update is going to be good. Microsoft has been actively seeking feedback from users and it's been listening. A lot of gripes that users had with Windows 10 will be resolved with this update. Here are 15 new features coming to Windows 10 with the Creators Update.
Hide The Apps List On Start Menu
Microsoft is still trying to get the Start Menu right. The Anniversary Update introduced an apps' list to the Start Menu accompanied by the usual app tiles. Users were quick to flood the feedback channel begging for a way to hide the app list. Microsoft listened. The Creator's Update lets you hide the apps' list from the Start Menu. You have the choice to keep it or hide it. The feature is still there but with a customization option.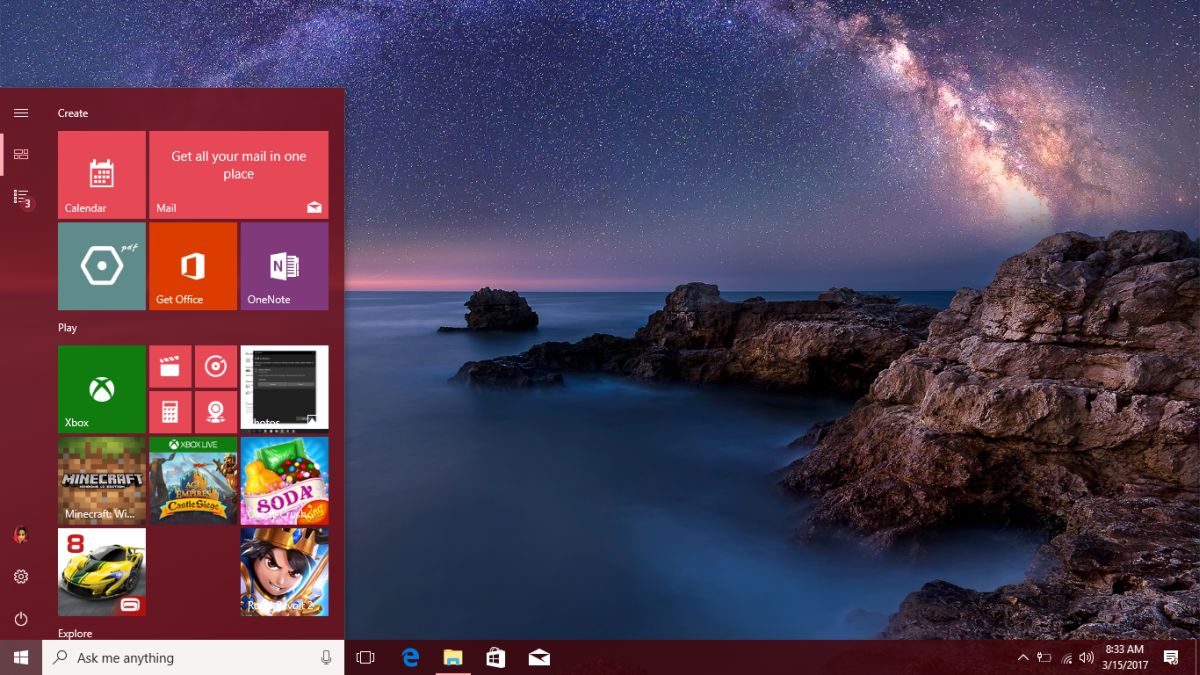 Blue Light Or Night Light
Microsoft has taken hint from Apple and added a Flux like feature to Windows 10. The feature has been called 'Night Light' and 'Blue Light' through different build iterations. It essentially lets you tint your screen a warmer color. You can schedule the feature and enable it at a set time or when the sun sets. The warm tint makes your screen easier to look at, at night. It also makes it so the bright white screen doesn't chase sleep away.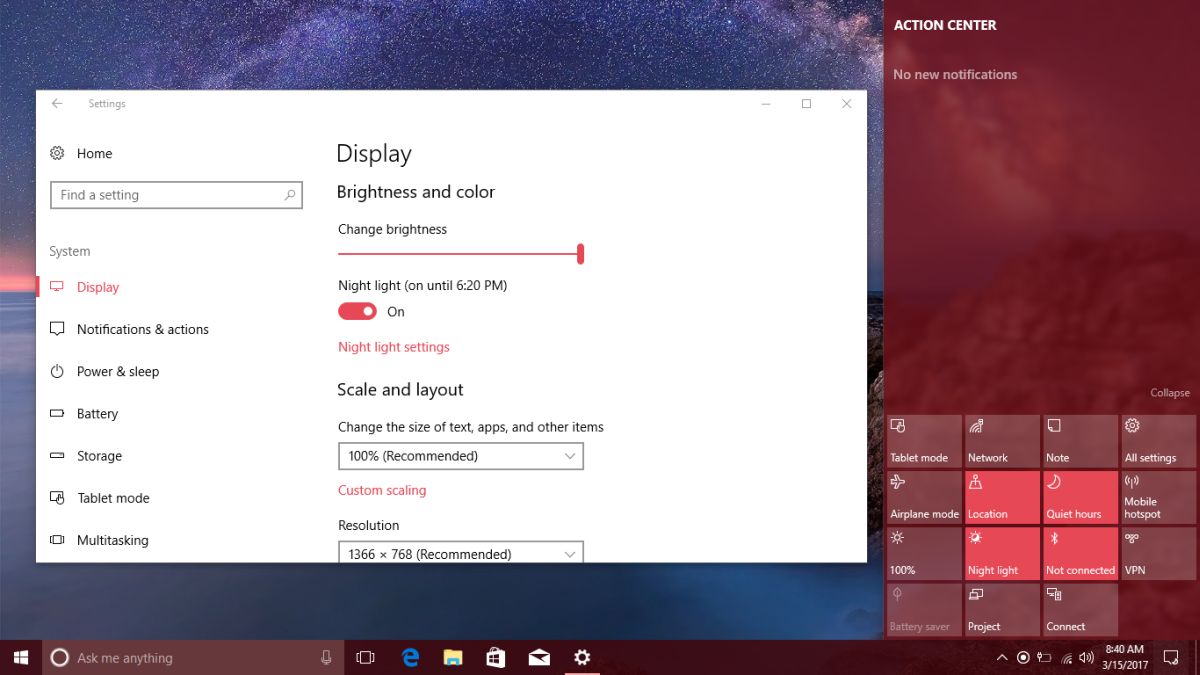 Dynamic Lock
Windows 10 will automatically lock your desktop if a Bluetooth paired device goes out of range. This new feature is called Dynamic lock. It will work with phones, all types, and likely a few wearables. It's great if you often forget to lock your system. At present, your desktop will not automatically unlock when the Bluetooth device is in range again.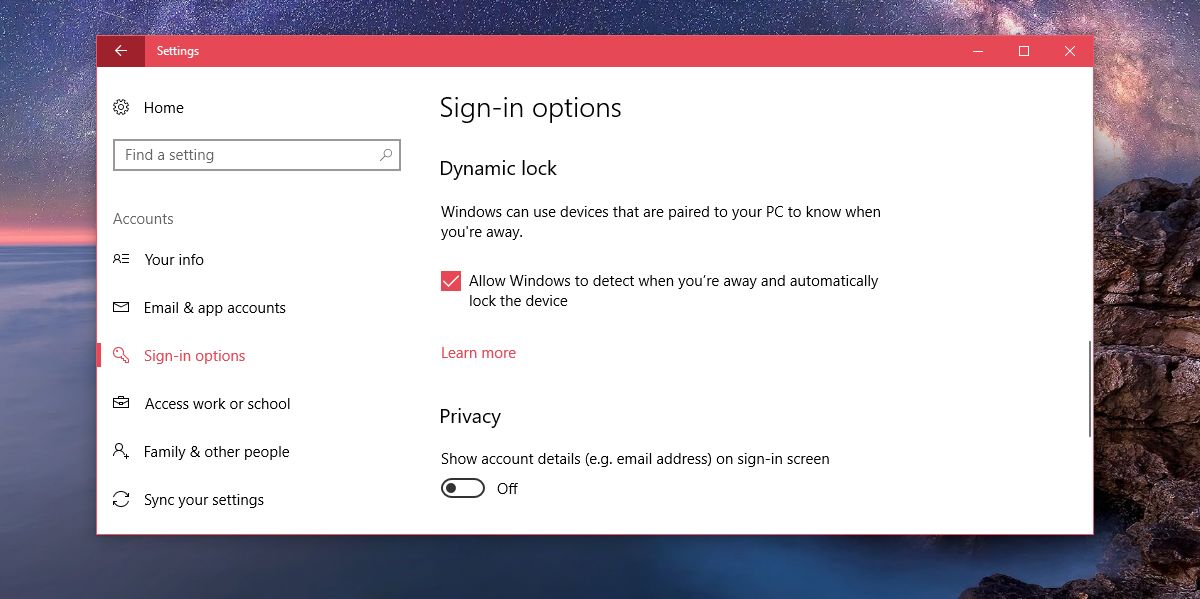 Themes And An Improved Color Picker
People love to customize their devices. This is true for both mobile and desktop users. Windows 10 didn't offer much in terms of customization but the Creator's Update is bringing back themes and adding a better color picker. The themes only apply to your desktop wallpaper and the accent color but it's a start. The improved color picker now lets you choose any color. You can set accent colors via a HEX or RGB code.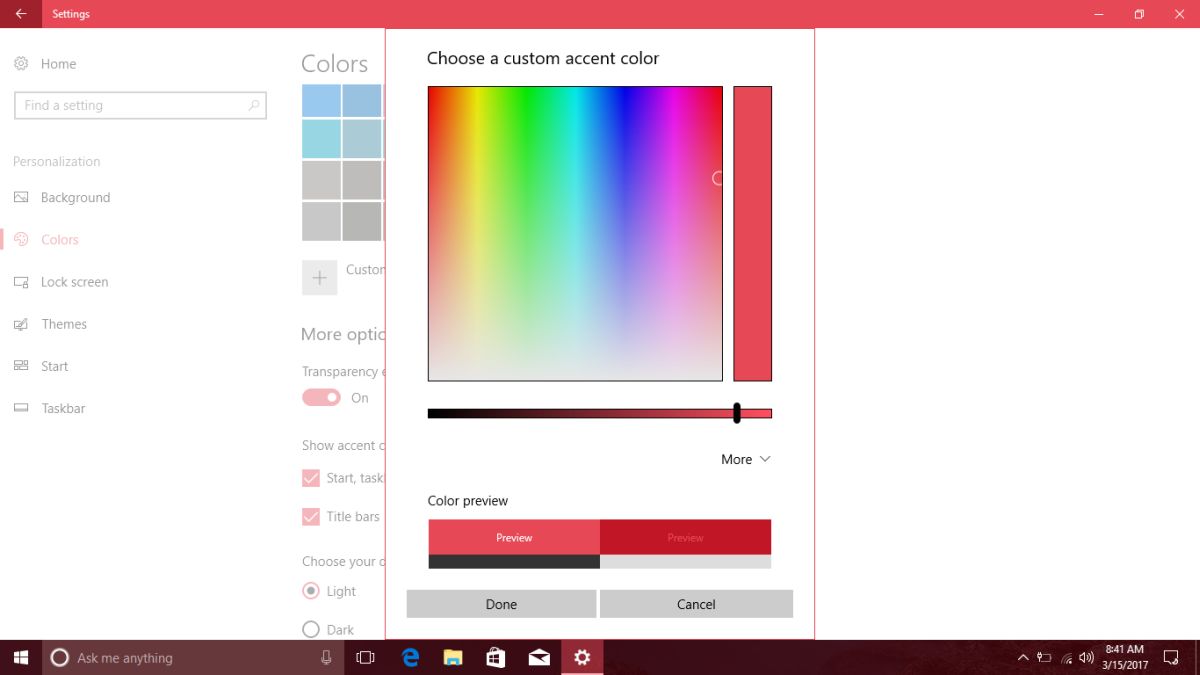 eBooks & eBook Reader In Edge
eBooks are coming to Windows 10. The Windows Store will have ebooks that you can download and read on your desktop. There is no dedicated ebook reader app. Edge will fill in for an ebook reader which is possibly one of the few reasons anyone will use Edge. A dedicated app for ebooks would have been better. Perhaps a little feedback from users will change Microsoft's mind.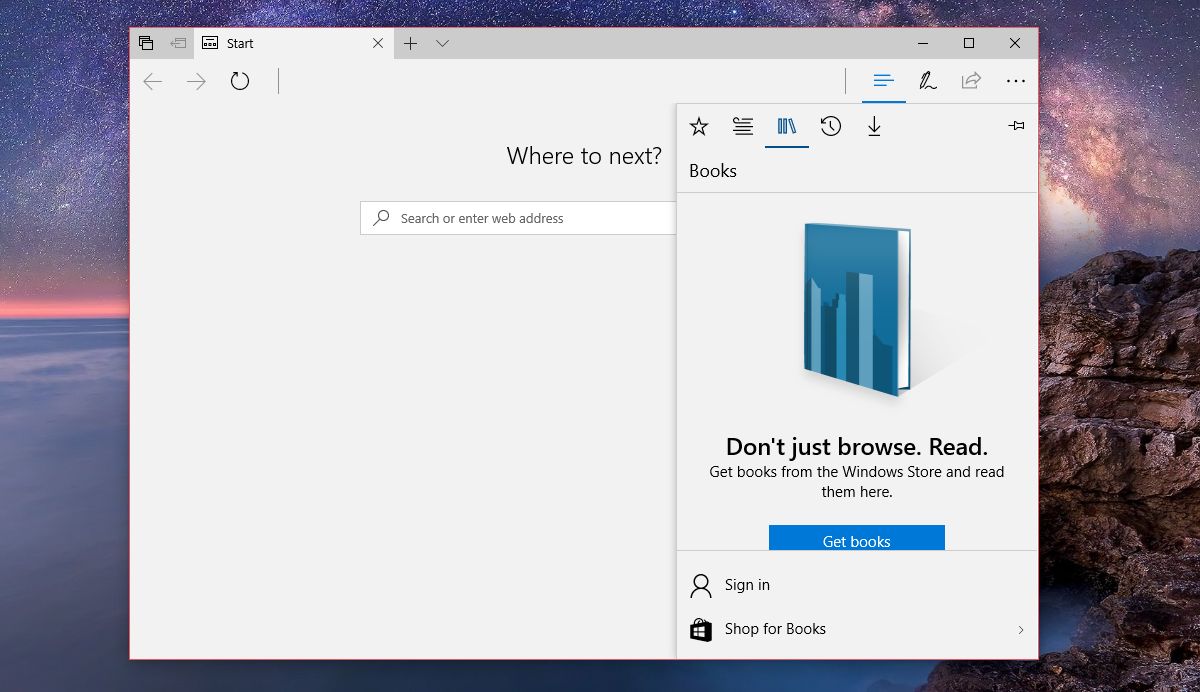 Storage Sense
Windows, over time, accumulates substantial files. These are temporary files saved by the various apps you use. The build-up can take up quite a bit of space. Storage Sense lets you purge your system of these files and quickly empty the recycle bin. You can automate the process of force clean your system.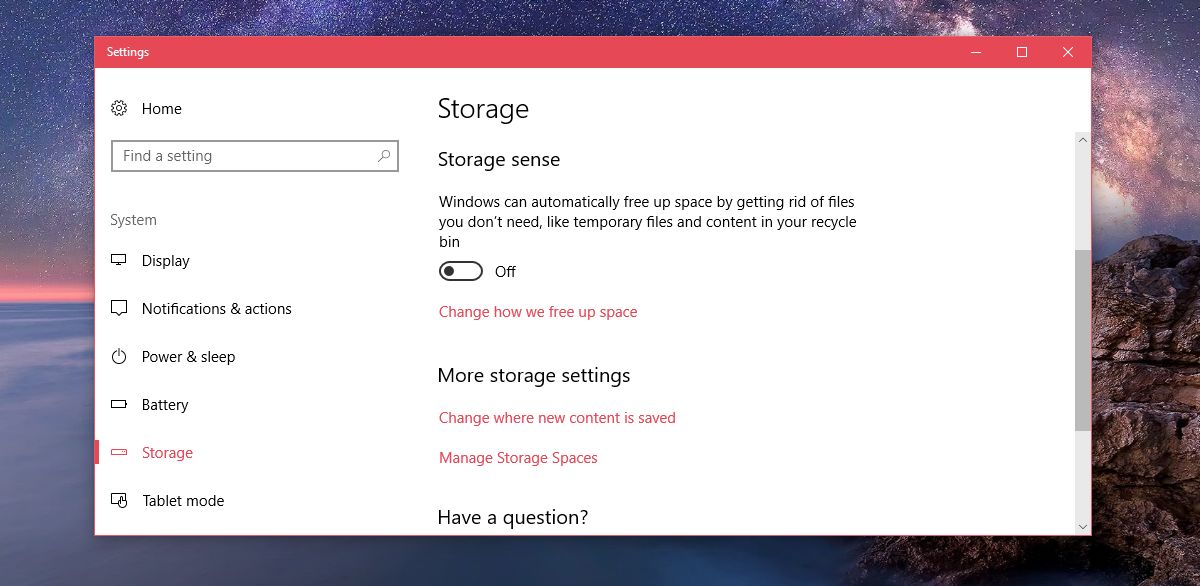 App Tile Folders In Start Menu
App tiles are a great way to launch apps. Previously, users could only group tiles into sections. With the Creator's Update, users will be able to group them into folders. You can, for example, group all your browsers into a single folder, or all your media apps into one folder. Users will love this despite it being a rather small one.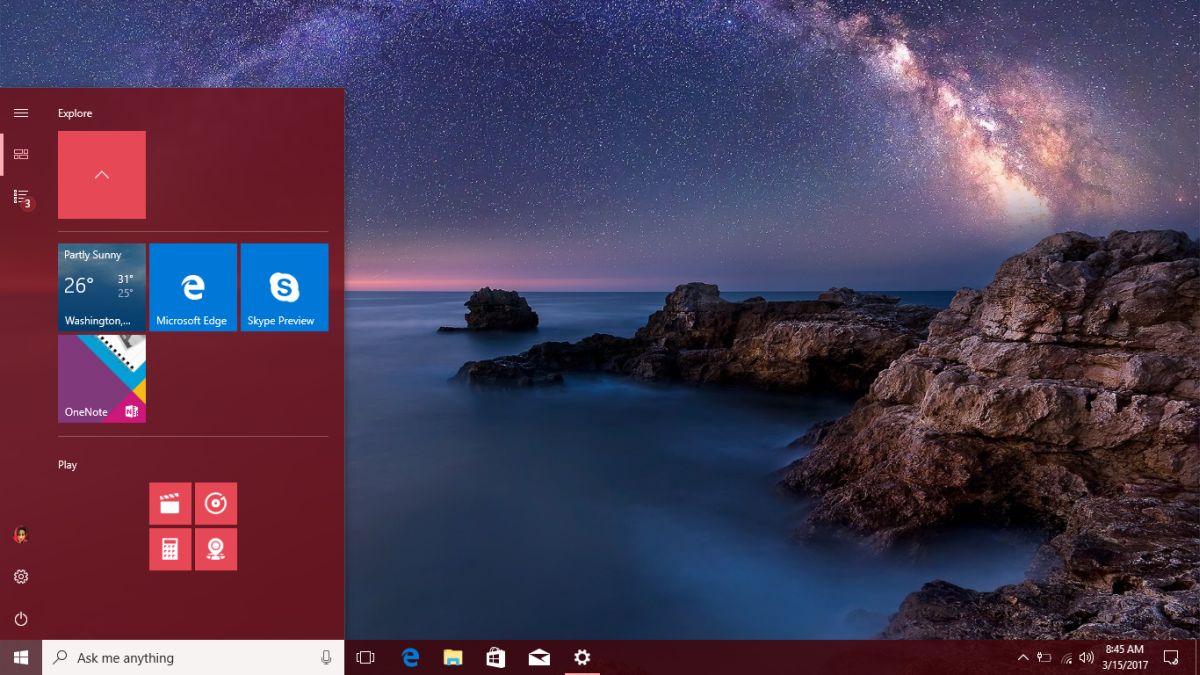 Game Mode
The Creator's Update will bring 'Game Mode' to Windows 10. It is a dedicated mode that can optimize your system's resources. When allocating CPU and GPU usage to the different processes running on your desktop, games will be given priority. This will result in a smoother gaming experience and better framerates. Users will have to enable game mode on a per-game basis.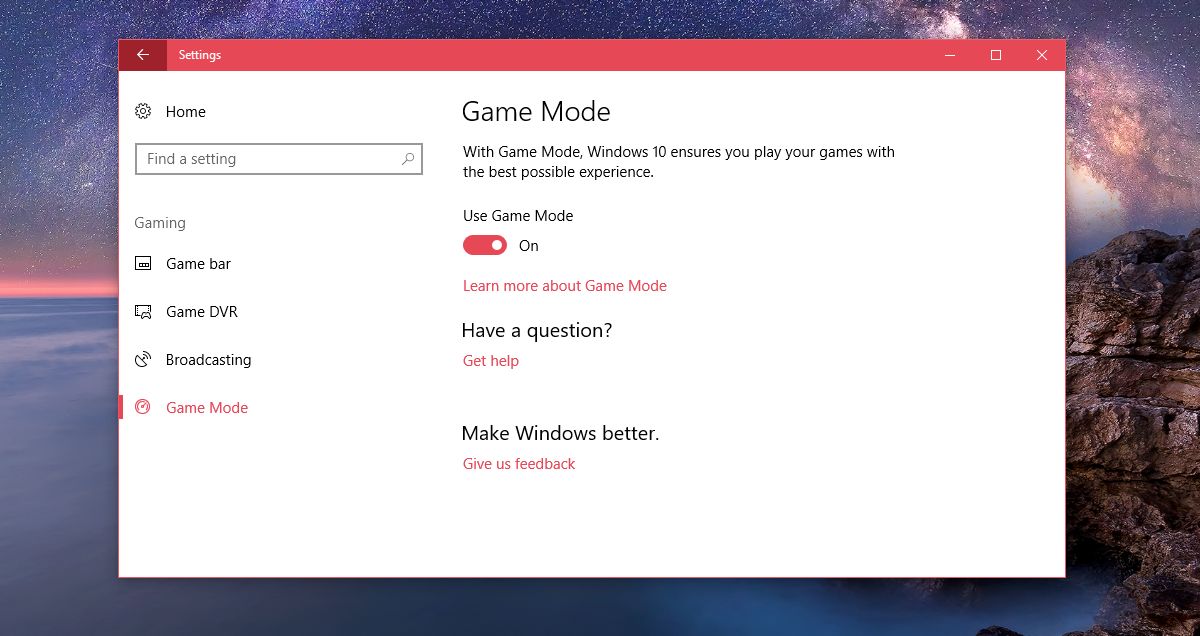 Defer Updates
Windows 10 is aggressive with its updates and this has been a problem for a lot of users. Windows 10 will restart of its own accord to install updates. Microsoft tried to rectify the problem by allowing users to set active hours. Windows 10 would only install updates outside these hours. The problem is, Windows users liked it when they could say no to an update. Microsoft has taken that away and is trying to find a balance between forced updates and a user's preference for installing them. Defer updates allows a user to say no to an update for up to 35 days. This means you can delay updates for over a month.
Search The Windows Registry
Navigating the Windows registry is hard. The folder names and paths are all unfamiliar and the hierarchy is dense. The Creator's Update is going to add a search bar to the Windows Registry. You can simply paste a location in the search bar and jump directly to it. If you edit the Windows registry often, or even just on occasion, you are going to love this.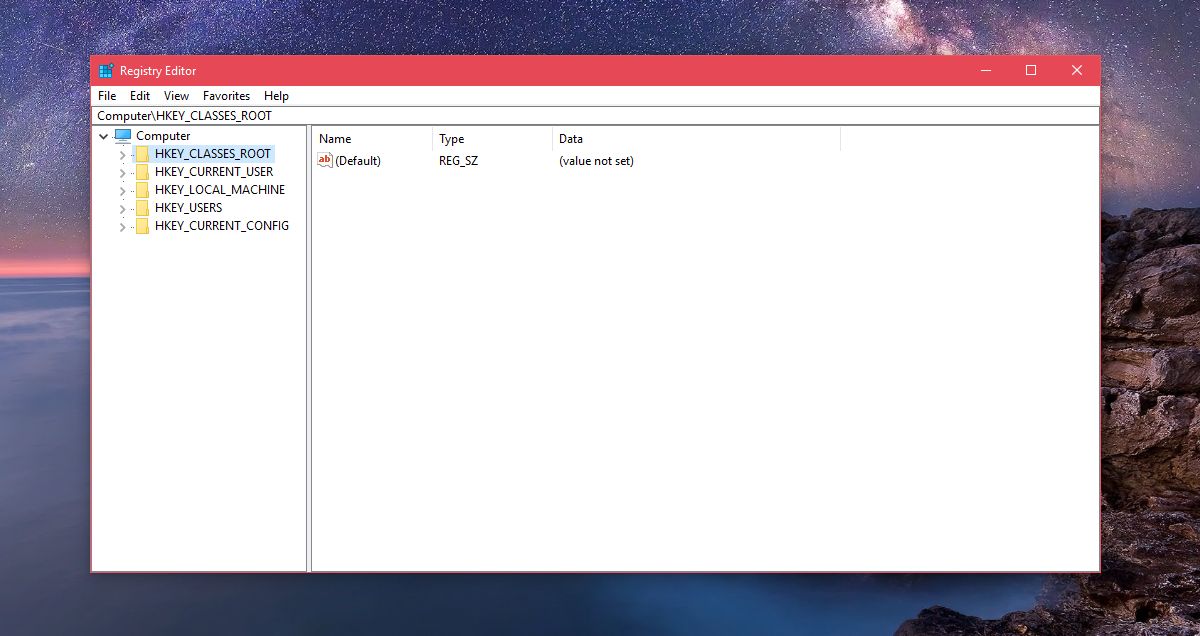 Schedule Wi-Fi On
You can turn the Wi-Fi off on Windows 10. With the Creator's Update, when you switch Wi-Fi off, you can select a time when it will automatically turn back on. It's up to you to create a usage scenario out of that. The feature will be ther and hopefully some users will like it.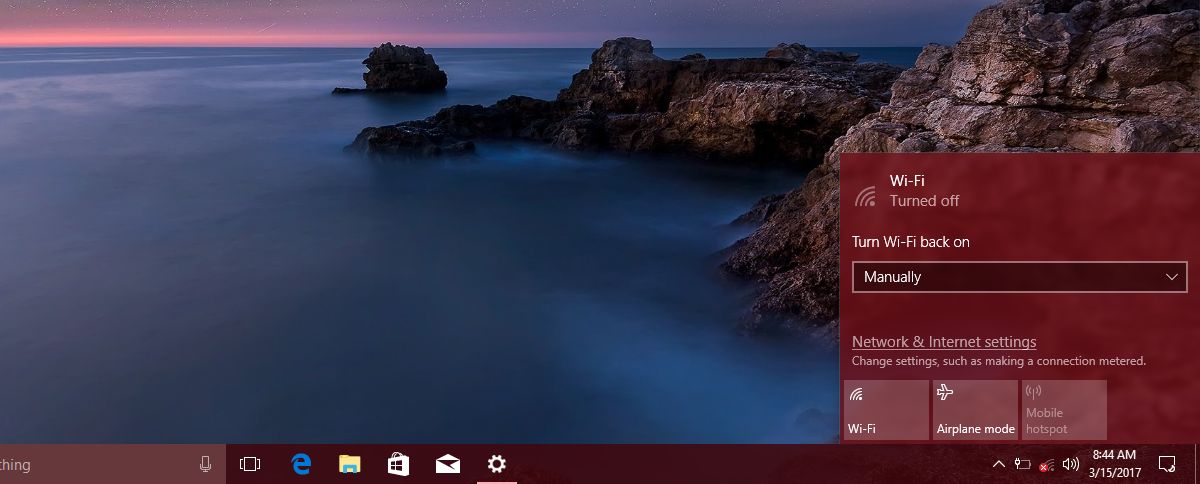 Power Plan Settings In System Tray
The Creator's Update makes it easier to change power plans from the System Tray. You can't select one of your pre-configured power plans but, you can change your system's power consumption. When you click on the battery icon in the system tray, you will see a slider that lets you adjust your system's power consumption between better battery life and better performance. If you're looking for a way to change power plans from the system tray without going to the Control Panel, give PowerPlanSwitcher a try.
Block Non-Windows Store Apps
Windows 10 will now let you block non-Windows Store apps from being installed. This is meant to encourage both developers and users to use the Windows Store. It's also a good way to block Win32 apps from being installed.

Unload Tabs In Edge
Edge isn't just going to be a substitute ebook reader. It's trying hard to be a good, usable browser. Microsoft is introducing an unload tabs feature in Edge in the Creator's Update. You can resume them whenever you want. Modern web browsers simply do not have this feature. Chrome and Firefox users will likely need an add-on to get anything like it. Points to Microsoft.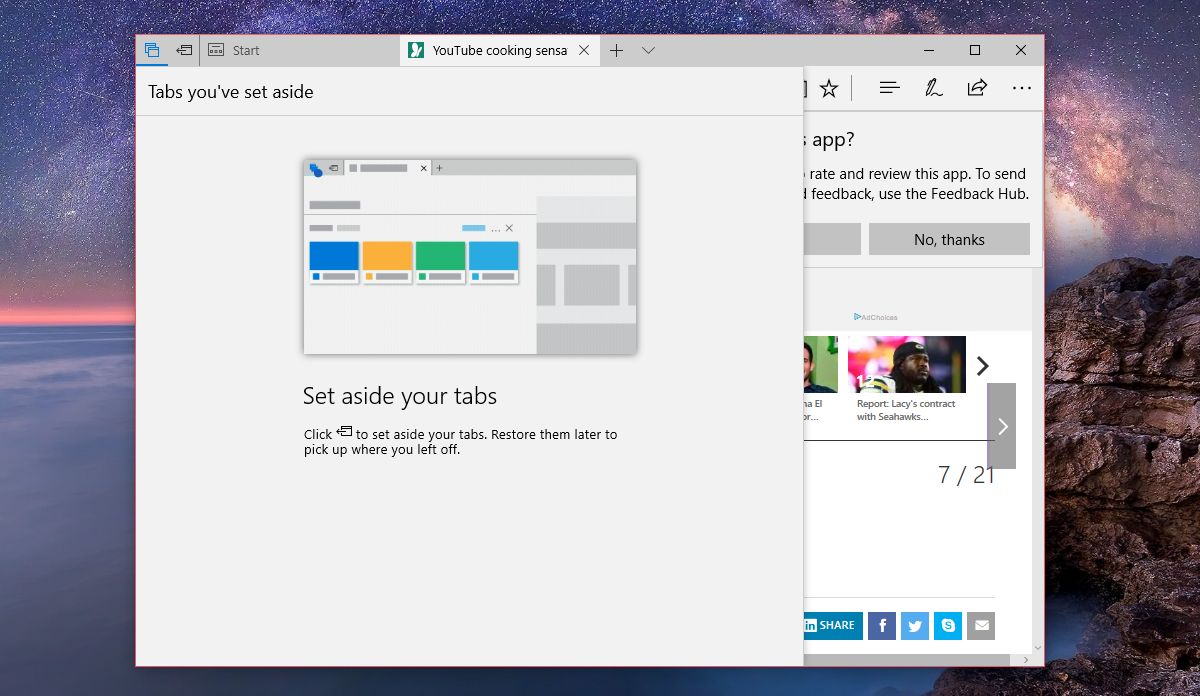 Pin Video App
The Creator's Update will bring with it a new version of the Videos app. You will be able to pin the video app on top of all other apps and pin it to a corner. The point is to let you watch a video and work on something else at the same time. It's not quite Picture-in-picture, but the feature is neat nonetheless.
Are you excited for the new features in the Creators Update or worried it will break more things than it will fix? Let us know in the comments.