Portable Windows True System Security Tweaker Offers 470 Tweaks
True System Security Tweaker, as the name suggests, is a Windows tweaker which offers more than 470 security tweaks to customize existing security and to add your own layer of security over the system. It provides password protection to prevent it from any unauthorized use whilst offering an option to reset all the tweaking and changes made to the system. Sounds brilliant, right?
Being a portable application, you can start off with tweaking your system right away. The main navigation bar on left side allows you to navigate through different locations. There are two main categories; User Restrictions and Windows Common Restrictions, under each category you will find huge set of tweaks. All the relevant options of a sub-category can be tweaked in the main window. You can control almost every aspect of Windows including Desktop, Credential manager to Control panel, Drives restriction, File system to Software restrictions, Network, etc.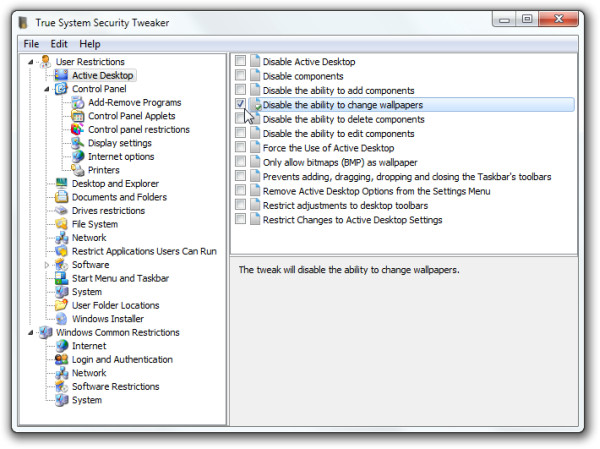 Under Edit menu, you can undo all the tweaks and protect the application with a password.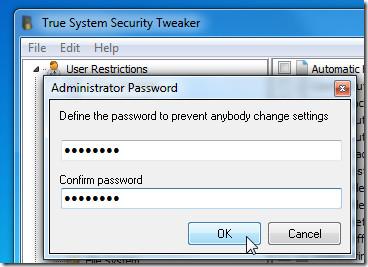 Once you've tweaked the desired options, under File menu, click Save to save the changes made. It supports Windows XP, Windows Vista, and Windows 7. Testing was done on Windows 7 x86 system.
Download True System Security Tweaker
For more, check out Tweak Me! and XdN Tweaker.