4K Video Downloader – Download Online Videos Or Extract MP3 Audio From Them
Video Downloader is a cross-platform, open source video downloading application to grab videos from the most popular video sharing websites including DailyMotion, Vimeo, Facebook and DailyMotion etc. Unlike most video downloaders of it's kind, you will find many integrated options like video quality management, portability, easy to use interface, the ability to download videos in iPod format (SD Quality) and availability in both 32-bit and 64-bit versions for Windows, Mac and Linux based operating systems. This makes Video Downloader a much feature rich application compared to other such downloaders like VDownloader. It is available with an installer package and in portable form.
To download a video from any of the supported websites, copy the video URL and click Paste URL. This will display a thumbnail preview of the video which can be downloaded, along with options to select a directory to save the downloaded video and quality management. Click Download to begin the downloading process.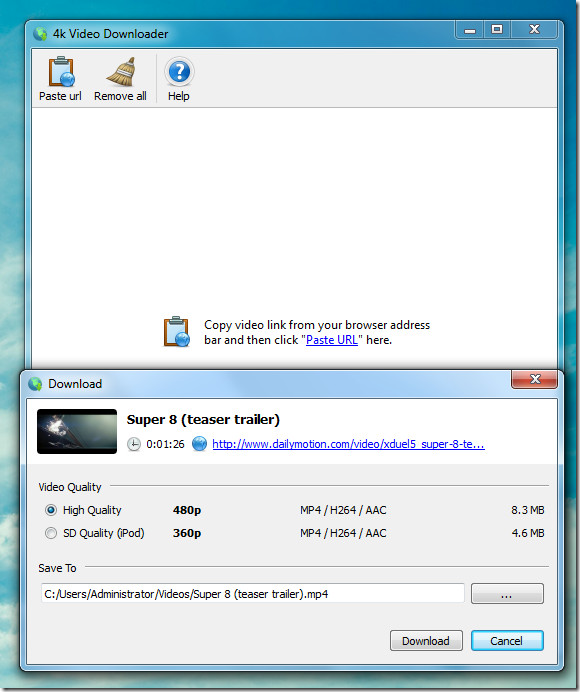 Interestingly, the video quality options increase according to the available options on the video streaming website. For example, if you were to download a HD video, you are likely to get more quality selection options. Nonetheless, the iPod (SD Quality) and High Quality options are always available.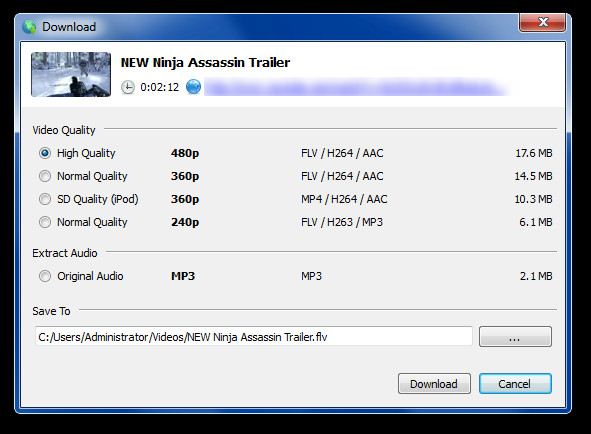 Video Downloader supports downloading of multiple videos simultaneously. This makes it a better application for people with high speed internet connections, as it does not queue videos like many other downloaders of it's kind. This way you can get lighter videos to download early and do not have to wait for a heavy download to complete for the next video to begin downloading. For example, if a video has a download ETA (estimated time) of 8 minutes, but a lighter video can download in 1 minute, then you won't have to wait 8 minutes for the next video to begin downloading.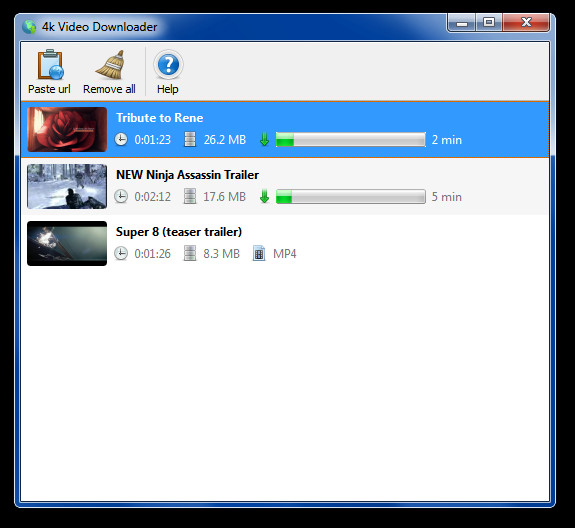 You can puase, resume, remove and copy the URL of downloading videos. In case you have problem finding the source folder, you can right click on a downloaded video and select Show in Folder option. This opton only appears in the context menu, after the download is complete.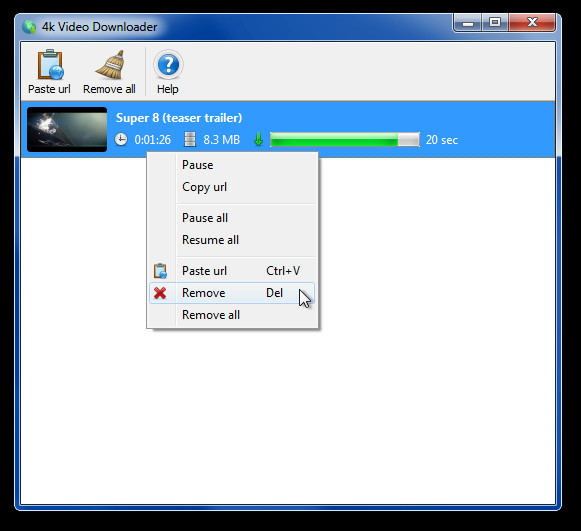 Video Downloader has packages available for Windows, Mac and Linux based operating systems, including Ubuntu and Debian.