7Files Is File Explorer With Easy Yet Powerful Windows Search Controls
Searching for files and folders in a library of hundreds of different documents is a difficult job if you have to manually go through each and every file to find what you are looking for. The native Windows search function provides you with limited options to search for files and folders. 7Files is a freshly baked file browser for Windows with extended search controls. You can search for files and folders created at or before a specified time, by the document type and file extension just by choosing required search parameters from the list. The application highlights the most frequently used files and folders and marks the last opened files, making it easy for you to browse them.
The main interface has an address bar at the top with navigation buttons. All the connected storage devices appear below the address bar. You can drag files and folders and add them to the top as tabs for easy access. The files and folders appear in the left pane, while preset parameters for searching files and folders are present in right pane. Using the Ctrl + F hotkey combination will bring up a name search filter at the bottom of the application.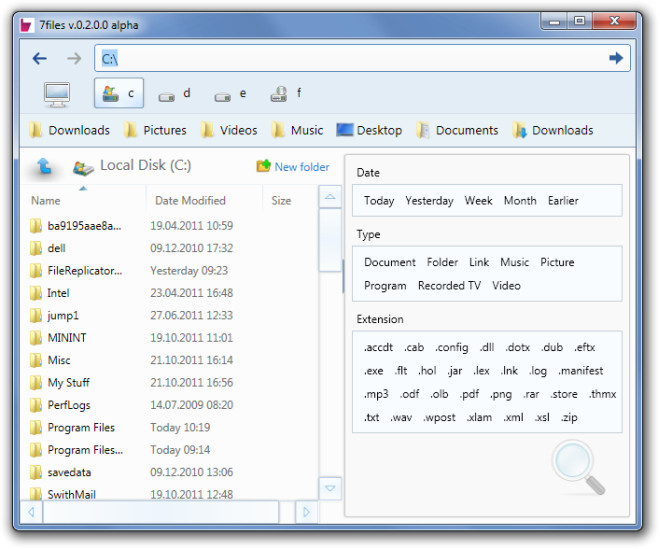 From the right pane, you can search for files and folders by Date, by Type and by Extension.The Date lets you choose Today, Yesterday, Week, Month or Earlier to view files created on those days. From Type section, select Document, Folder, Link, Music, Picture, Program, Recorded TV or Video to view the files of selected type. For every Type selected, you will get a separate list of related Extensions. For example, if you choose Picture under Type, it will automatically display a list of image extensions.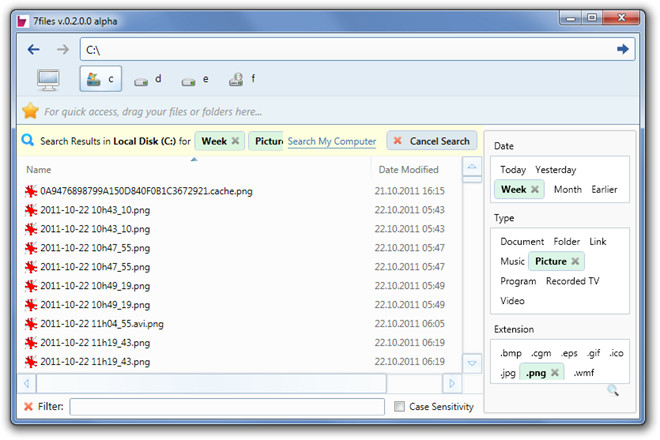 7Files highlights frequently used files and folders and puts green mark in front of last opened file inside a folder.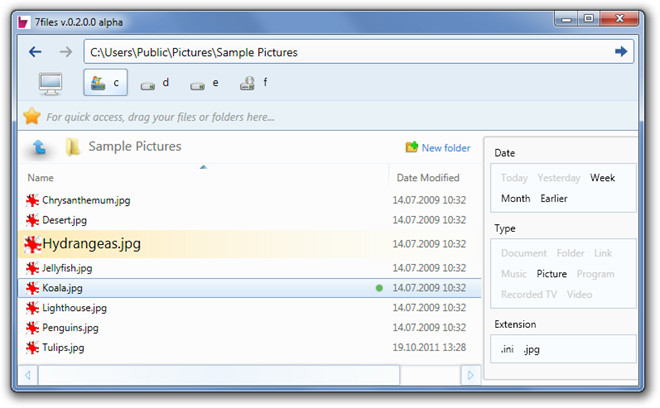 You can drag the file or folder over the bar to add frequently used files and folders as tabs for easy access.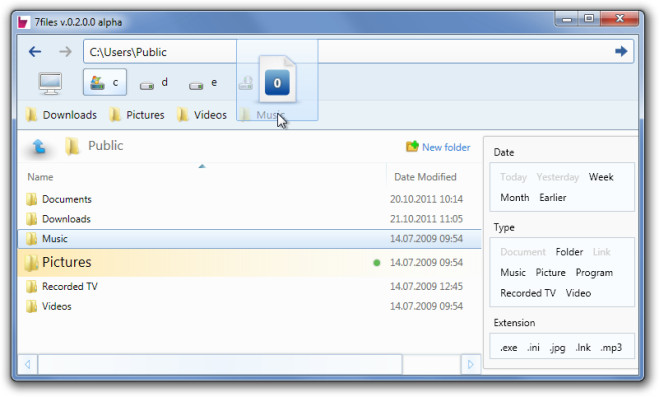 When you close 7Files, it remembers which folder was opened before and allows you to directly navigate to that folder the next time you launch the application.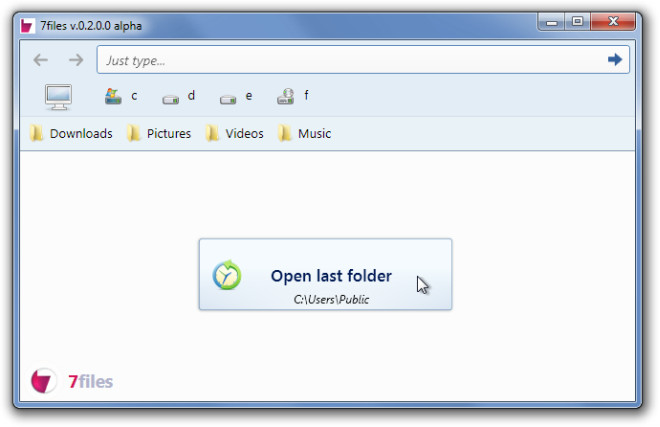 When you use Ctrl+F hotkey, it reveals search bar at the bottom. If there are a lot of files and folders inside a folder, just enter a part the name and it instantly will appear in your search results.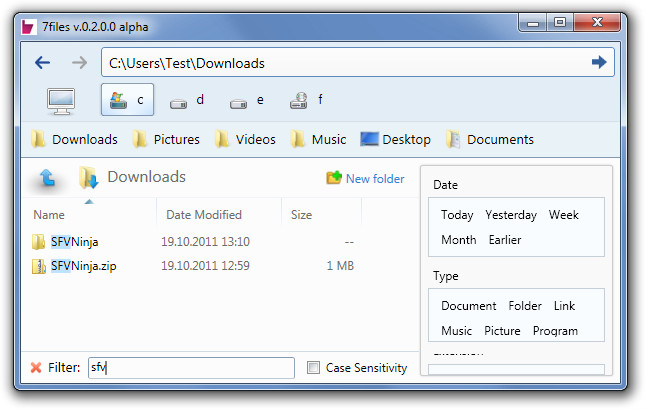 7Files works on Windows XP, Windows Vista and Windows 7.