How to add accent color and dark theme to Windows Search on Windows 10
Windows 10 added a dark theme for its UI and various UWP apps. The theme is partially implemented, which means not all UI elements have the dark theme. Windows Search, when opened, will show the dark theme but as soon as you enter a search, the results all appear with a blinding white background.
Windows search accent color and dark theme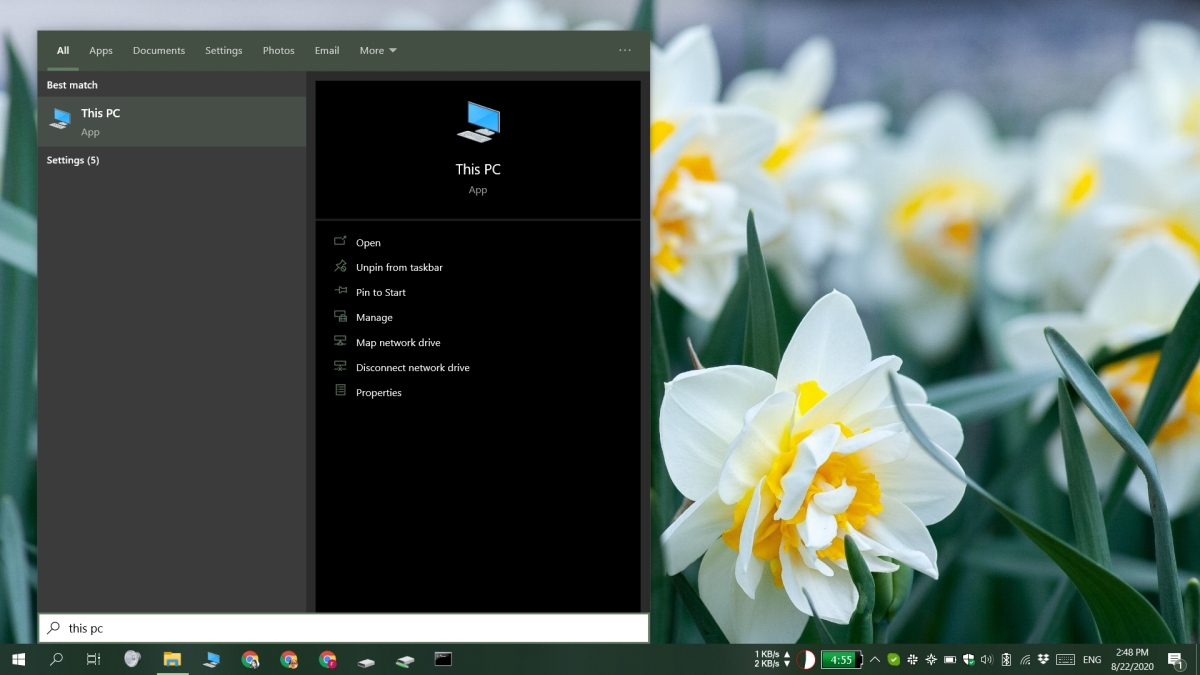 To get search results in Windows search in the dark theme, and to add the accent color to it, you need to do the following.
Open the Settings app.
Go to Personalization.
Select Colors.
Make sure the 'Choose your color' dropdown is set to Dark.
Download BeautySearch from Github.
Run the app with admin rights.
Go through the various options; make sure 'Show accent color on Search Window' and 'Show search results in Dark Theme' are selected. Change the other selections according to your own preferences.
Click 'Install'.
Windows search will show results in the dark theme, and the accent color will be shown on the top navigation bar.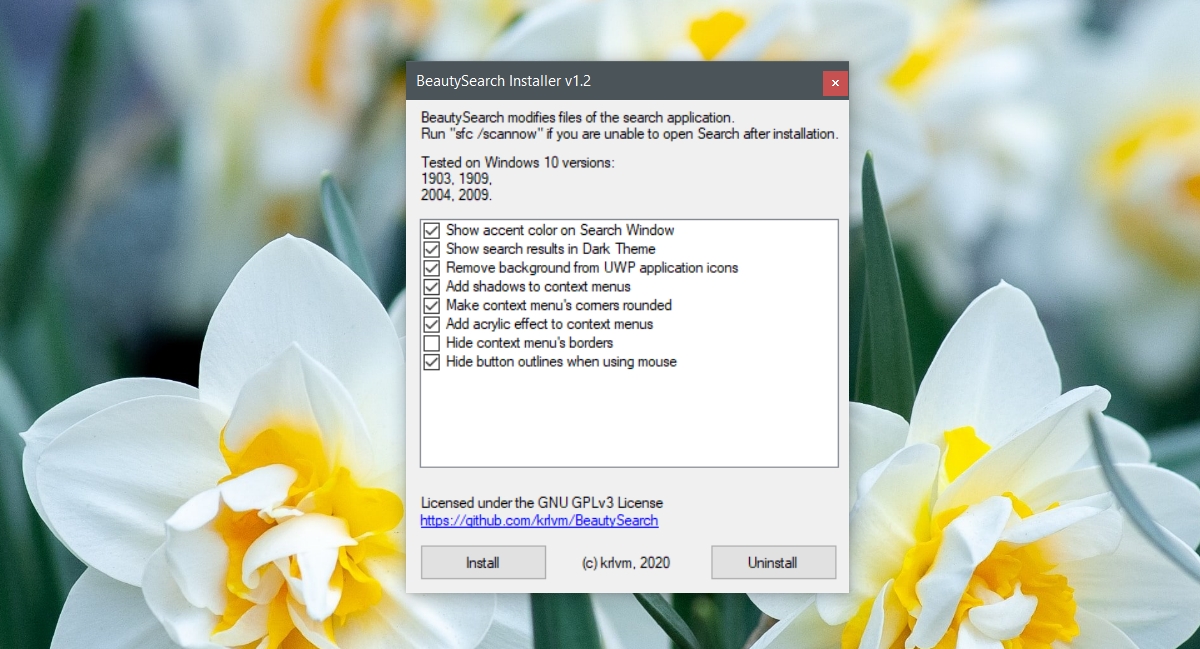 If the app is blocked from running by Windows security, simply click the 'See more' option, and click Run Anyway. You will need to authenticate with admin rights.
Troubleshooting installation
If the app doesn't work or only works partially, reinstall it. Run the executable with admin rights, make sure every feature you want to use is checked, and click Reintsall. Restart the system after reinstalling the app.
If that doesn't work, uninstall the app and reinstall it.
Run BeautySearch with admin rights.
Make sure everything is checked.
Click Uninstall.
Once the app has been uninstalled, restart the system.
Run BeautySearch again (with admin rights), and install it.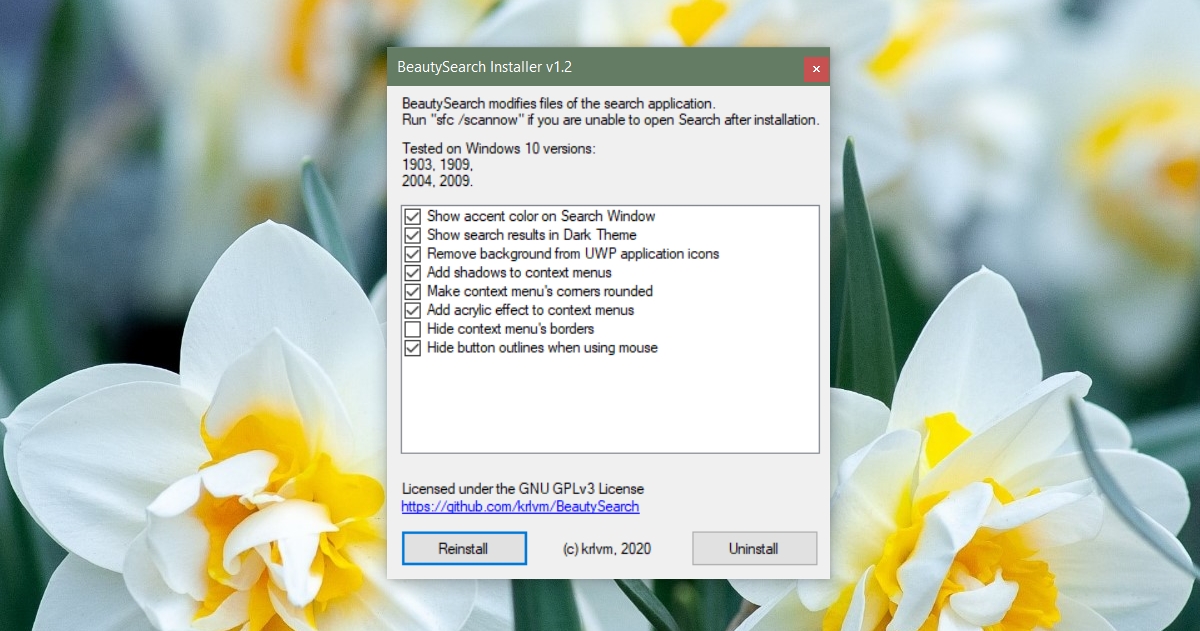 How it works
BeautySearch is likely modifying registry values which means all the UI changes it is making could have been implemented by Microsoft and an app should not have been needed in the first place. A Windows 10 update might undo these changes and you may have to install the app again. The app does not need to run in the background to work. You can quit it once it has been installed.
Conclusion
BeautySearch doesn't just modify the look of Windows Search, and the search results it shows. It can also hide the solid color background that Start menu tiles for UWP apps have. This may not be necessary anymore given that they'll be removed in the new Start menu. It is also able to add the acrylic effect to context menus which didn't work on our test machine but may work for you. The app will work on Windows 10 1909 and 2004. It's also expected to work on the next major Windows 10 update.