Access Google Calendar Events From Your Desktop
Google Calendar used to be a unpopular service until GMail came out. Almost 1/5th of all GMail users now have Google Calendar widget in their sidebar. If you are one  of those users who use Google Calendar to mark down all important events, then this tip is for you.
Since Google Calendar can be synced with your mobile and desktop email clients, it has vast benefits. GMinder is free tool for Windows that displays all Google Calendar events in the desktop system tray. Since, it downloads Calendar events from your Google account, it works offline.
Just run the tool and it will show you a setup window. Click Set, enter your Google account details, and click OK. Now click Download and it will add your account in the list and also save all events in that were present in your Google Calendar.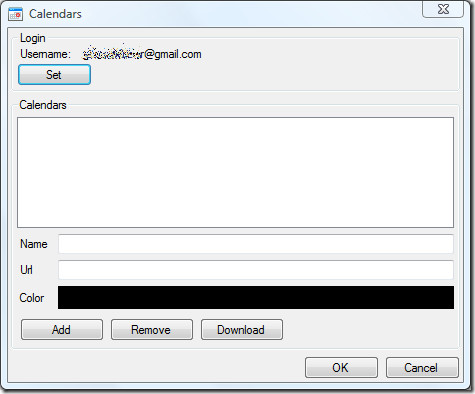 Double-click the GMinder system tray icon to see the list of all events in your Google Calendar.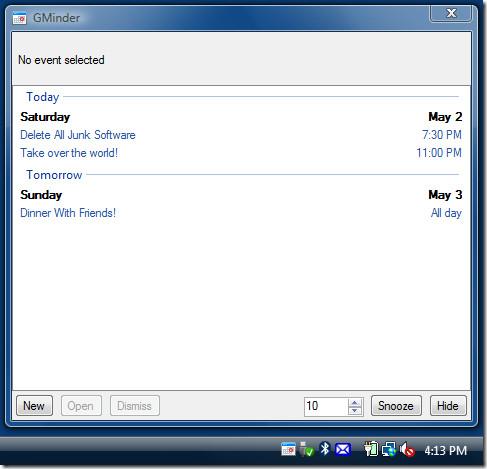 By default, it will download Calendar events for the next 31 days only, you can increase the numbers by going to Options. It refreshes the events every 10 minutes, this value can also be changed.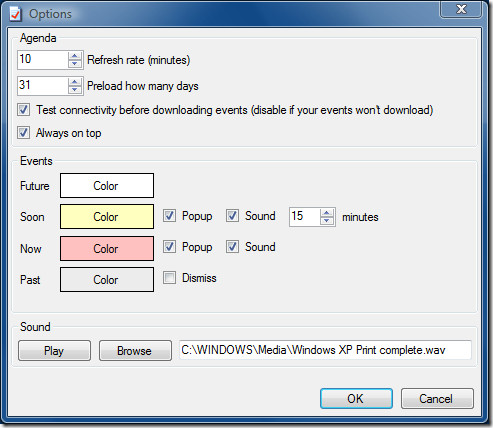 It will play a sound along with the alert message notifying you when the time for an event occurs. Since, it was originally made for Windows XP, Vista users will have to change the sound to something else. This is because the default sound does not exist in Windows Vista. I tested it in Windows 7 too and it worked like a breeze without any bugs. Enjoy!