Access Hulu, NBC and ABC Videos Outside the US !
Hulu is one of the most popular video sites nowadays, and hearing from my US friends that they watch all their TV shows online doesn't help to relieve the pain that it's a region restricted website. The same is the issue with NBC, ABC and also Internet TV in Windows Media Center. While I may never understand why they have to restrict access to users outside of the US, I have understood a way to access them easily.
NOTE: HotSpot Shield is blocked by Hulu and most other services. You can now use UltraVPN to watch the shows for free.
Hotspot Shield is a free VPN service for your PC, laptop or iPhone that creates a VPN between your Internet device and their gateway. This tunnel effectively hides your Internet traffic and secures all your data from prying eyes, which even include packet sniffers as well as any firewalls. Since, it's based in US, we're also able to access US only websites and web services using it. The installation method is very simple. Just point your browser to Hotspot Shield's homepage and download the 3.0 Mb application. Hotspot Shield works with
Windows Vista
Windows XP
Windows 2000
Mac OS X (10.5 Leopard)
Mac OS X (10.4 Tiger)
After you're done downloading it, just install the application and run it. It'll load up your browser and connect to its Internet Gateway.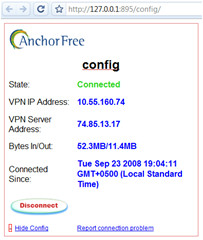 No configuration is required as it'll do everything itself. You wont even need to change any proxy settings. Just right click on the taskbar icon and click disconnect whenever you're done with Hotspot Shield.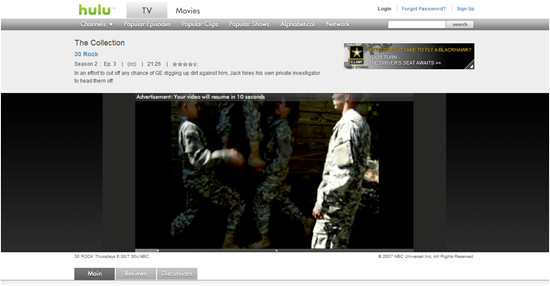 Using this, you'll be able to access Hulu, NBC, ABC, WMC Internet TV and any other website that requires you to be in US. Keep in mind though, that Hotspot Shield will show Ads in a frame at the top of the website you visit, which can be closed with just a click. But hey, support the guys! This is one hell of a service they are providing, and it really helps you stay secure for free. Apart from letting you access free TV shows for free !