Access & Stream Media From Multiple Cloud Services On Windows 8 With Cumulo
When dealing with multiple cloud storage services together, things can get a little bit confusing. Keeping a tab on apps for each cloud storage service you use can become tedious, no matter what platform you're using the service on. Most major cloud service providers such as Dropbox have eventually started to release dedicated Windows 8 apps, but what if you could access multiple cloud services under one interface? This is where Cumulo for Windows shines. Cumulo is a simple and intuitive app offering a feature fairly unique to it at the moment: providing you with simple way of accessing your SkyDrive, Google Drive, Dropbox, SugarSync and Box accounts from one place.
Cumulo can be installed for free at Windows Store using the link provided at the end of the post. The app supports up to five different cloud services, and you can connect your accounts with the app using their toggles provided in Cumulo Settings bar. Though do note that the free version only lets you use SkyDrive, Google Drive and Dropbox, while SugarSync and Box are available to users of the paid version only.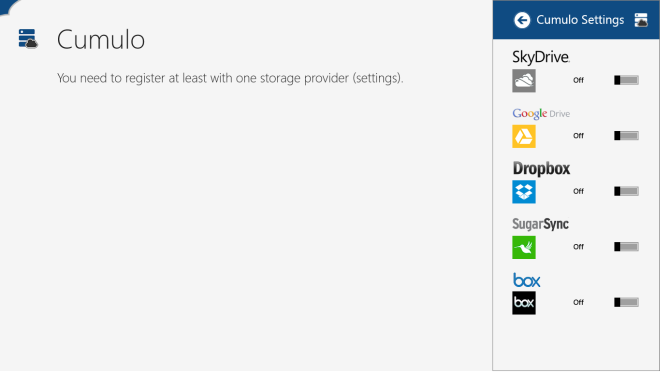 Once signed in with one or more services, Cumulo presents you with all their folders in the same view, giving you quick access to all your cloud storage from a single place. This can make things get cluttered pretty quickly, especially if you sign in to all five of the available cloud options and have many folders in them. Due to this, you might even see multiple directories with common names such as Photos, Videos and the like. On the bright side however, Cumulo lets you easily identify the folders by adding a miniscule logo of their pertaining service to their icons. This way, you can be sure whether the Photos folder you're accessing is the Dropbox one, or the one on SkyDrive.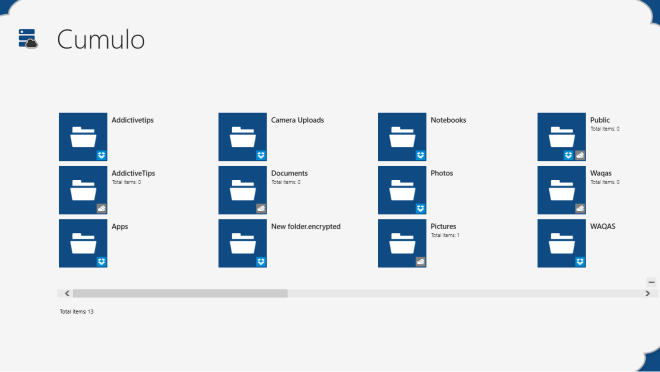 The free version of Cumulo lets you download, view and stream files from your cloud accounts. You can right click an audio file to bring up the app bar, from where you can choose to share, download, play or open it on the web. The share button is quite handy to instantly share the URL of the file with your friends. The Play feature instantly begins streaming the media, albeit it doesn't offer any navigation controls.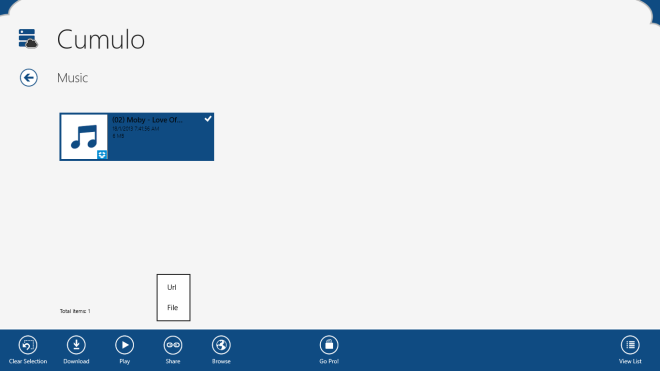 In addition, the integrated photo viewer works like a charm as well. You can zoom in and out the images via pinch to zoom gestures on a Windows RT tablet, or by holding Ctrl key on keyboard and scrolling the mouse wheel on computers without a touch screen. Images can also be downloaded to your local drive the same way as any other files.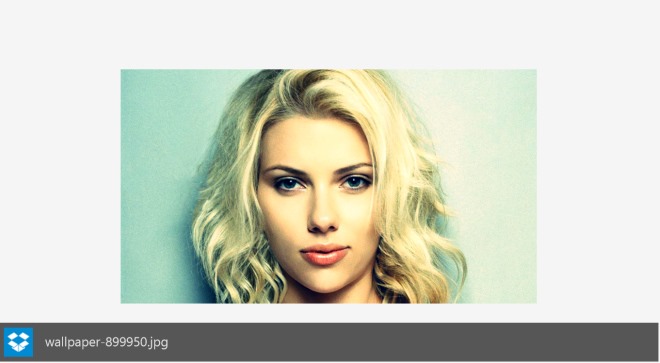 Cumulo's streaming feature works not just for audio files, but for videos as well. The built-in video player allows you to adjust volume, play or pause the video, and jump to your desired scene via the seek bar. The videos are played in full screen mode.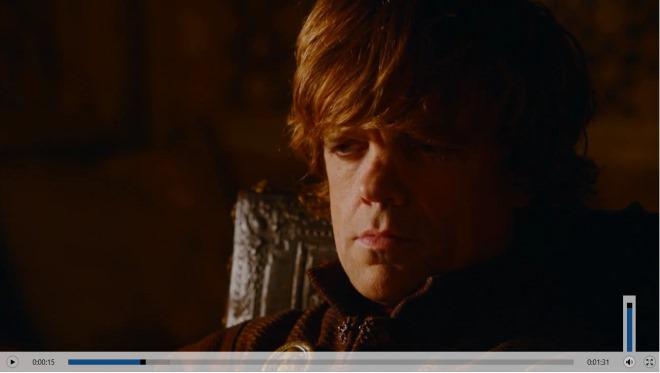 Last but not the least, the app also allows you to share the contents of a complete folder via the Share Charm. You can share the URL of the folder on Facebook, Mail, Twitter and any other supported Windows Store app.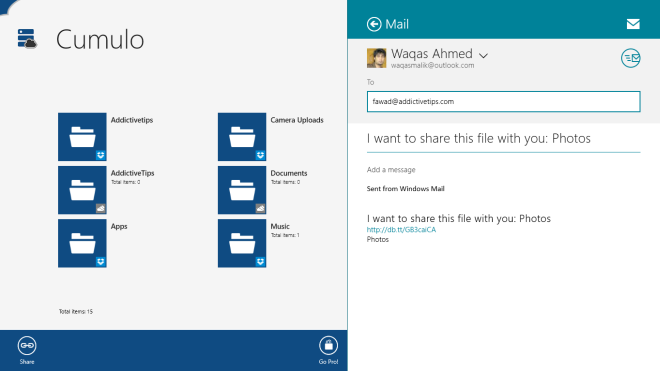 Overall, Cumulo is an excellent cloud storage app that provides a great way to access multiple cloud storage accounts under one roof. Unfortunately, certain basic features to manage your files such as deleting or renaming them, and uploading new ones, are not available in the free version, and you'll have to purchase the Pro version to get access to those, along with support for direct photo and video capture & upload, and the ability to add SugarSync and Box accounts to the app. Cumulo works on all versions of Windows 8 and Windows RT.