Add & Manage Shortcuts In Windows Send To Menu With Send To Manager
The Send To menu is a very useful but underrated feature of Windows. The reason for it to be underrated, is the fact that the default number of application shortcuts provided in the Send To menu is very low, and editing it is a bit of a hassle if done without a tool designed to edit the Send To Menu. If you don't want to manually navigate to the Send To folder and add shortcuts to the menu, you can use Send To Manager. It is a portable application for Windows that allows you to manage the shortcuts present in the Windows Send To menu. It lets you view the list of currently available shortcuts, remove unwanted shortcuts, add new custom shortcuts and view the target path of each shortcut. More on Send To Manager after the break.
Send To Manager has a very simple interface to ensure that adding, deleting and managing shortcuts to the said menu is easy for everyone. To view options related to a shortcut, right-click it, revealing parameters such as Remove Shortcut, Open Containing Folder, Show File Properties, Add New Shortcut, Open Send To Folder etc.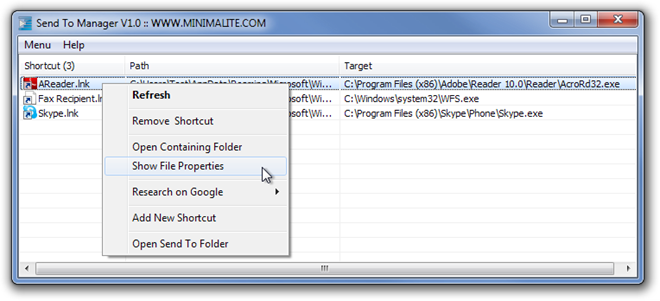 To add a new shortcut to the Send To menu, right-click inside the application and select Add New Shortcut. Navigate to the shortcut path by clicking the browser button in front of Select File, and enter the Shortcut Name that you want to appear in the Send To menu. Click Add when everything is done to add the new shortcut in the Send To menu.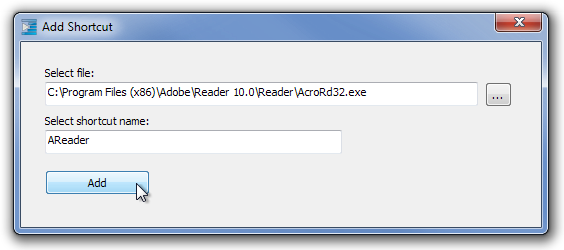 Right-click on any file and open the Send To menu to view the new shortcut. It allows you to easily open files with the required application. For instance, if you have multiple programs to open PDF documents, you can set only one of them as the default viewer. However, if you add the shortcut of your secondary program into the Send To menu, you can just send the document to it.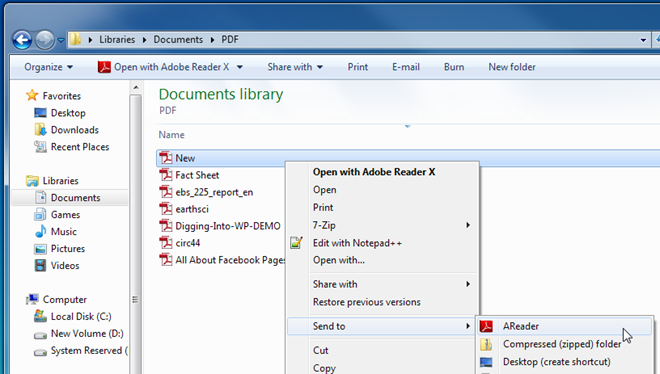 Send To Manager has a memory foot print of 14 MB, and works on both 32-bit and 64-bit versions of Windows 2000, Windows XP, Windows Server 2003, Windows Vista, Windows Server 2008 and Windows 7. The application is available in both installable and portable versions.