Add More Power To Windows' Context Menu
Context Menu Enhancer does exactly what its name suggests; enhances your Windows right-click context menu. The application is a simple check-box interface, easiest to use and making some really useful additions to Windows OS' context menus, including Copy/Move To Folder, Open in Notepad, Encrypt and Decrypt etc.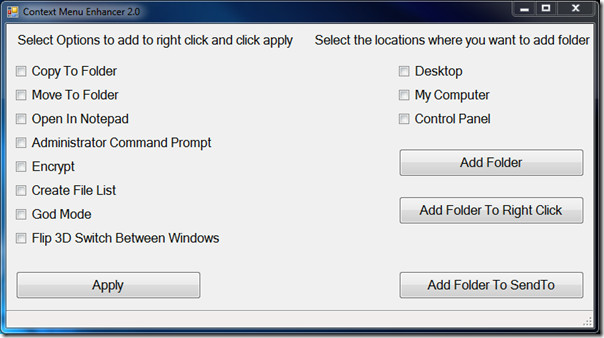 The list of available options can be easily seen from the screenshot above. A couple of most useful features include the God Mode and adding folders to Desktop, My Computer or Control Panel. The latter one adds folders of your choice to the locations specified, for quick and easy access.
God Mode is a really useful addition, which gives your access to all of Windows' settings in one place, including some that cannot be found even in the standard Control Panel. There are other useful enhancements as well, like create file lists which lets you create a list of files in a drive or folder.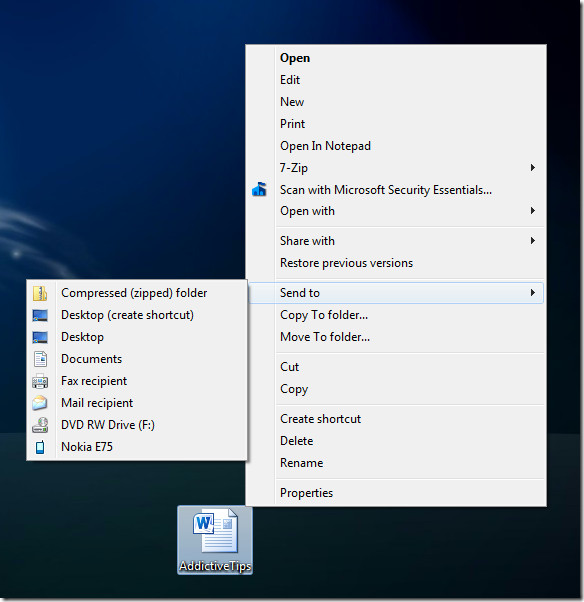 The software's only downside can be the fact that it requires installation instead of being portable. However, with the usefulness that it brings, that is not an issue with us.
Context Menu Enhancer worked flawlessly on our Windows 7 x86 test system.
Download Context Menu Enhancer
If you're looking to just add some applications to the right-click menu, check out our previously reviewed Your Menu