Add Note For Every File And Folder via Right-Click Context Menu
Out of staggering number of note taking applications, File Notes is an ingeniously useful application which is by far the most prominent from the rest of note taking applications, primarily because of the fact that it offers note taking option with folders and with any type of file. Adding more, it integrates with right-click context menu to let user add notes on the go.
It doesn't want you to overlook other note taking application as it is not rich in features and only supports plain text. It becomes indispensible for users who frequently need to add a little piece of information with files and folders. It offers a nice looking non-extensible interface which can be accessed from the right-click context menu.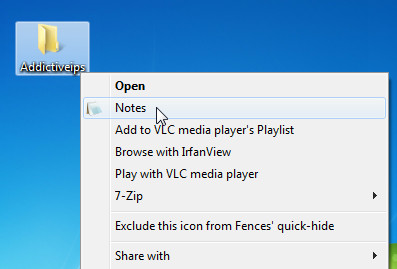 Once you have written the note, click anywhere outside its window to quickly save it. Text can also be copied and pasted, you can also insert unicode characters and change reading order.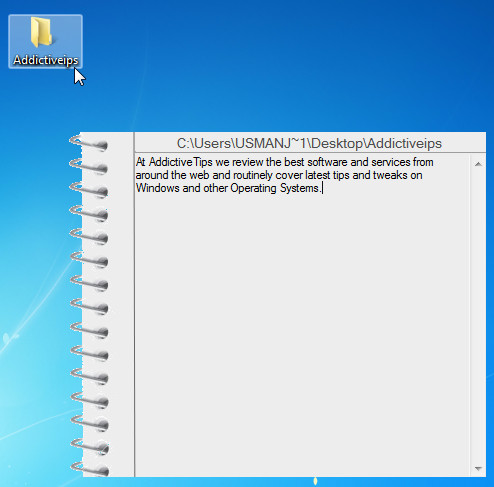 Whilst offering seamless context menu integration, it adds a level of simplicity in taking notes. In our experience, it worked like a charm and with no noticeable downsides. It runs on all Windows based OS, testing was done on Windows 7 x86 system.
Download File Notes (We have removed the download link because one user claims it to be spyware. See comments)
For more, check out FlashNote and KeepNote.