FileCatsyn: Analyze And Synchronize Difference Between Two Folders
FileCatsyn is a simple, straight-forward synchronization utility which offers multiple options and custom synchronization. It has a convenient multi-paneled interface which provides an easy way to select source & target folders and to find out the difference between them.
The panels are further divided into two panes, one is for navigating through locations to select a folder to sync and other to view folders' content. From both sides, select the locations and click View Filters button in toolbar.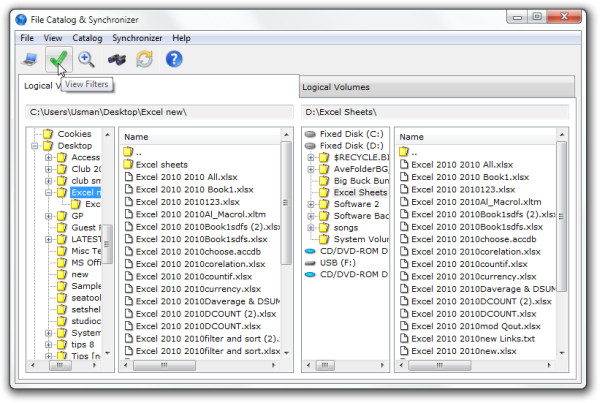 This will bring up files and folder specific filter options, select the appropriate ones from the list and click OK to apply them.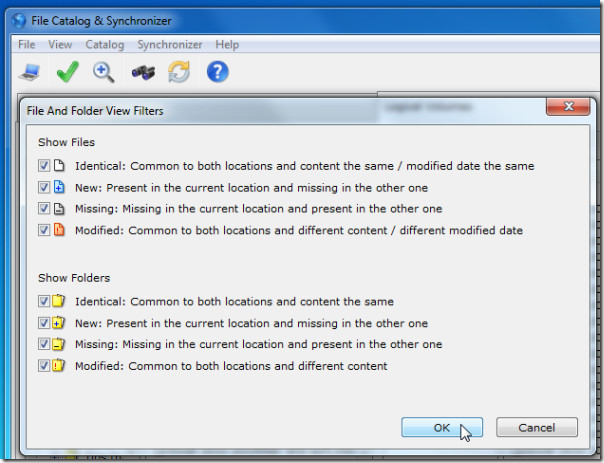 Now you will have to find out the difference between the folders' items. Click the Analyze button adjacent to Filter button, to find out the similarities and differences between files and folders. Once locations are analyzed, click Sync button. It offers you two sync modes Commit and Update and three filtering options. Make your choice according to your needs and click Start to begin synchronizing selected locations.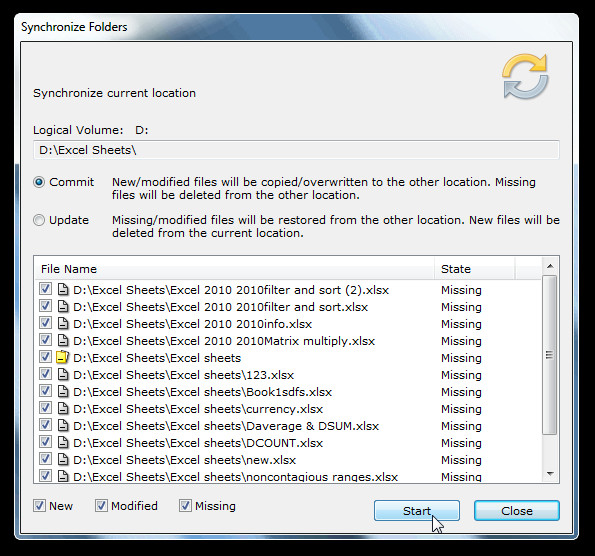 We found it be useful because the filter options and sync modes are quite easy to apply and understand. According to the developer, File catalog is not implemented yet. The application runs on all versions of Windows, testing was done on Windows 7 x86 system.
We have covered one similar tool before called SnailSync, which offers an effective way to compare files and sync them accordingly.