Analyze, Fix And Clean Up Your iTunes Music Collection With TuneUp
My iTunes music collection is pretty much messed up, and so is everybody else's. I have been looking around for a solution to fix my music collection, most of my albums have missing cover art and half my songs don't have proper details. I tested different tools and software, but all pretty much failed to clean up my music collection. Finally I came across TuneUp and planned to give a try. It is an add-on for iTunes developed specifically to clean up your music collection and find missing cover art.
You will see TuneUp on the right side of iTunes once you have installed it. All you need to do is register with them and start cleaning up your music collection(no need for an email confirmation).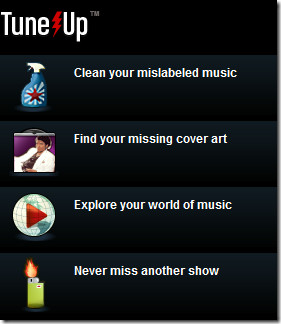 To clean your mislabeled music, click the Clean Your Mislabeled Music link and drag your songs in the window. It will clean up your mess automatically. After it's done, you will be shown the results of the clean up. Click Save All button to save your cleaned up music in your iTunes.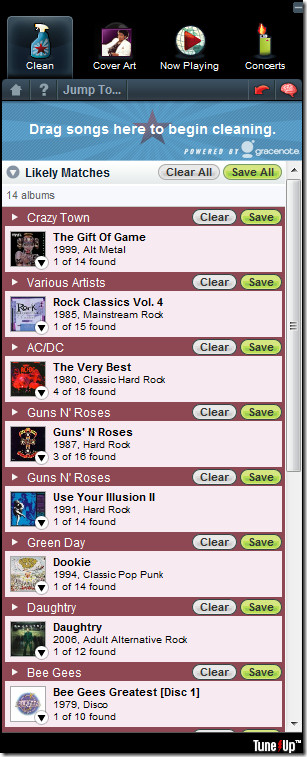 Below are screenshots of my iTunes Music library before and after using TuneUp to clean my music.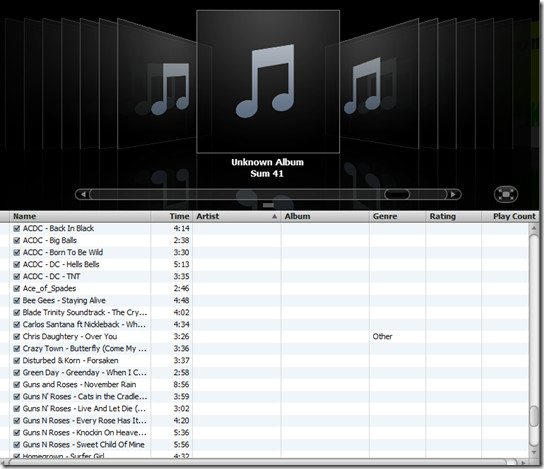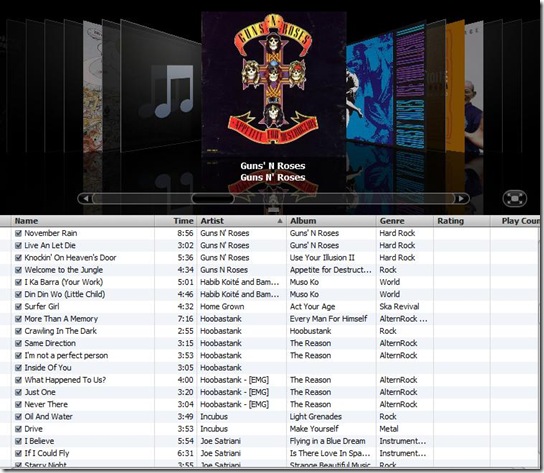 Click on Find Your Missing Cover Art and it shows the number of albums in your music collection that are missing the cover art, in my case there were 79 albums(that's a lot). Tune Up detected all missing cover arts for me automatically as you can see from the screenshot below.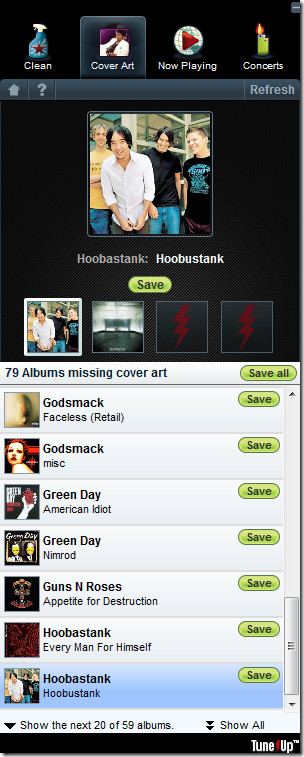 You can select which cover art to choose for an album manually, or you can simply click Save All button to save all album cover art at once. Below are the screenshots of my music albums before and after TuneUp found the missing cover art.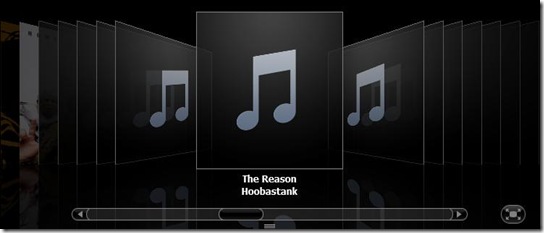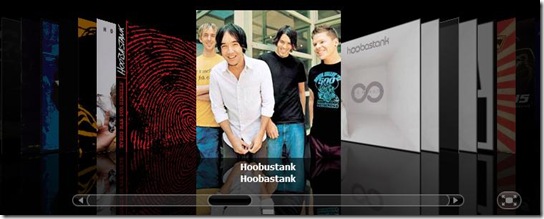 Watch TuneUp in action below.
They say TuneUp is your music collection's new best friend, I say TuneUp is your music collection's girlfriend. Once you get used to it, it's impossible to live without it. Enjoy!