AutoClipX – Copy And Paste Text With Single Mouse Click
Many Windows users rely on third-party clipboard managers which help them quickly perform extensive copy & paste operations by providing a list of useful features like, holding text, images, file/folder links in a stack for defined amount of time. Before selecting a clipboard manager, you should check that which tool provides the fastest way of managing clipboard items. Out of all the clipboard managers which we' have featured at AddictiveTips, AutoClipX offers the quickest way. How? It lets user perform copy & paste operations with a single mouse click. With this app, you won't need to right-click the text and select Copy option or use Ctrl + C hotkey combination to move the text to clipboard, just highlight the text and it is copied, now head over to window, and click the middle mouse button to paste the copied text. AutoClipX is highly configurable. You can change the default paste key, register hotkeys to enable / disable copying behavior, and set delay time (before text is copied to clipboard and to clear clipboard).
The application is portable and keeps the user preferences in a single file. After the installation, it will prompt you to configure general settings. Start out with registering hotkey combinations to enable/ disable AutoClipX functionality and to disable it temporarily. Now specify mouse button to paste the clipboard item and to clear clipboard along with delay time. It allows you to disable copying new text until previously copied item is pasted or cleared from the clipboard. To enable this feature, check the respective option present above Tool Tips section.
At the right side, under Windows Ignore list, you can add windows in which AutoClipX automatic copying functionality will remain disabled. Once configurations are all set up, click Save to minimize it to system tray.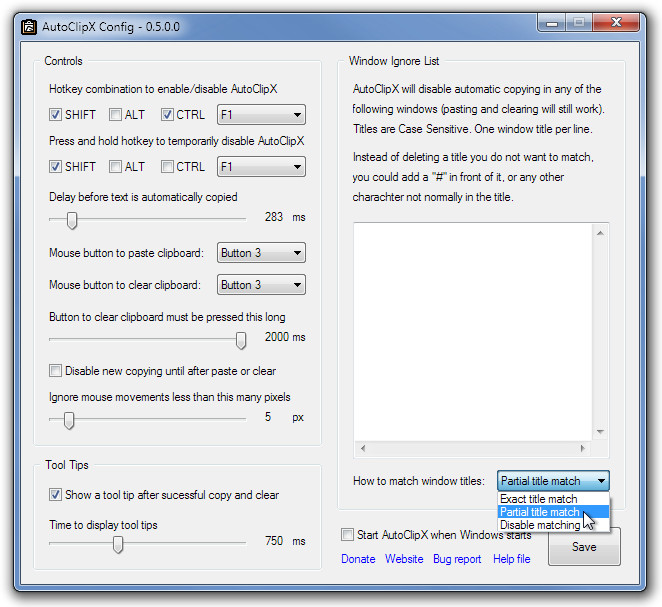 Now enable AutoClipX by using registered hotkey combination. Once enabled, just highlight the text to copy it to clipboard and then use the defined mouse button to paste it.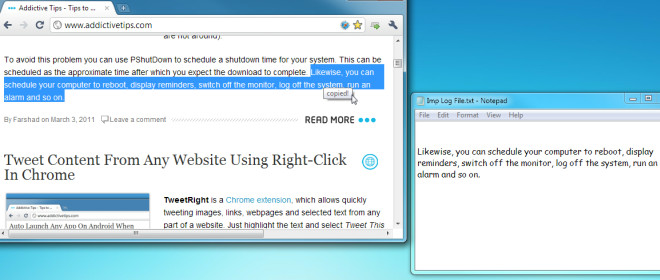 When AutoClipX is disabled, you will see a red cross mark over its icon in system tray. Down the line, if you want to change the settings, select Configuration to change the copying behavior, set hotkeys, and to edit excluded windows.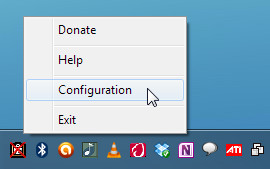 It works on Windows XP, Windows Vista, and Windows 7.