Automatically Clear Recent Document History After A Set Time Interval
Recent document history can be convenient for quickly opening recently used documents in Windows. However, in some way it also acts as a log of your recent activity, which may cause some privacy concerns on shared computers.  It can be a bit inconvenient to manually purge recent document history periodically. Instead, it can more convenient to schedule deletion of recent history, so that you are able to use the recent documents when needed and to remove the list once you are done with your daily computer activities. Automatically Clear Recent Documents History is a  utility which automatically clears  the list of recent documents history according to specified time intervals. You can enabled recent history clearing schedule and also manually purge the recently used documents in a single click.
After installation, "Automatically Clear Recent Documents History" works from the system tray and auto starts when you log in. You can double click on the system tray icon to configure the desired time interval for removing recent documents.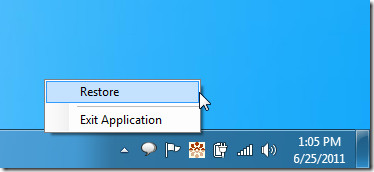 Just select your desired time interval (e.g. 30 seconds, 1 minute, 5 minutes, 10 Minutes or 30 minutes) and click Activate.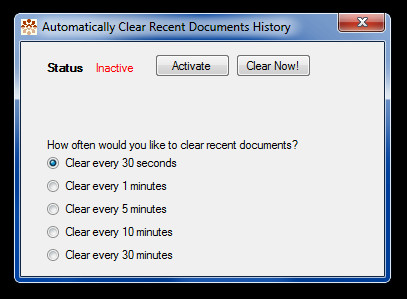 A countdown timer will appear showing you the remaining time before the recent document list is deleted. Click Deactivate to stop the list from being cleaned and click Clear Now, to manually purge the list.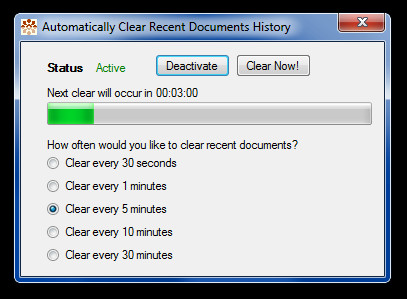 Automatically Clear Recent Documents History works on Windows XP, Windows Vista and Windows 7.
Download Automatically Clear Recent Documents History