Automatically Take Screenshots Takes Periodic Desktop Screenshots
Automatically Take Screenshots is a screenshot taking application which as the name suggests, can be used for taking screenshots of the desktop according to a set period of time. This can be an alternative of recording the system state for making tutorials, checking system state periodically (e.g. when running a health monitoring tool), or to create a log of system activity over a period of time. Recording the system state in such a way can also be helpful for remotely checking the progress of ongoing operations on a remote machine, by allocating a network shared folder as the screenshots folder.
You can set a screenshot folder and define a set time frame according to minutes and seconds for taking screenshots. The image quality can also be adjusted for the screenshots.  A higher image quality will take up more disk space so the choice of setting the quality level mainly depends upon your available disk space, screenshot taking frequency and quality requirements based on the reasons for taking desktop screenshots. For example, screenshots for creating a tutorial may require higher quality, as compared to a periodic check of the system state. To start the screenshot taking process, click Start Capture. You can also take a test screenshot from the Take Screenshot Now (Test) button.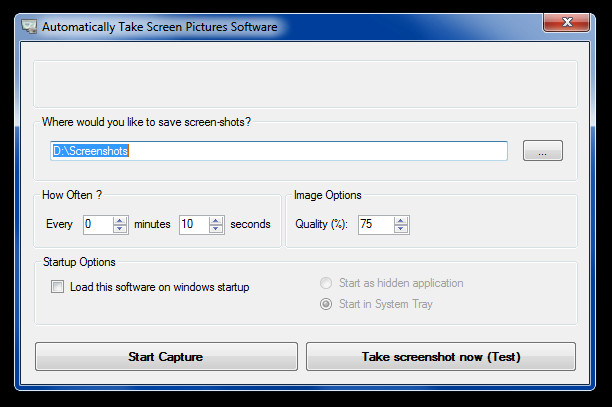 This will start a timer which will take periodic screenshots of your desktop.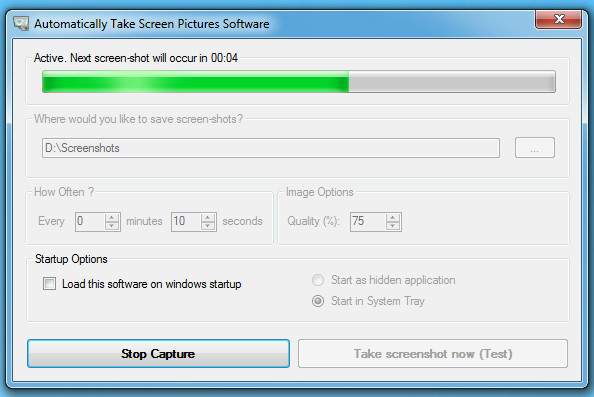 All screenshots are saved in your selected system folder. You can also enable the system tray option to keep "Automatically Take Screenshots" minimized  to the system tray. Unfortunately, the screenshots are saved in JPG format, which does not provide the quality of other screenshot taking applications like Greenshot and Shotty, which save screenshots in PNG format. If you would like to check out more screenshot taking applications, then check out our compilation here.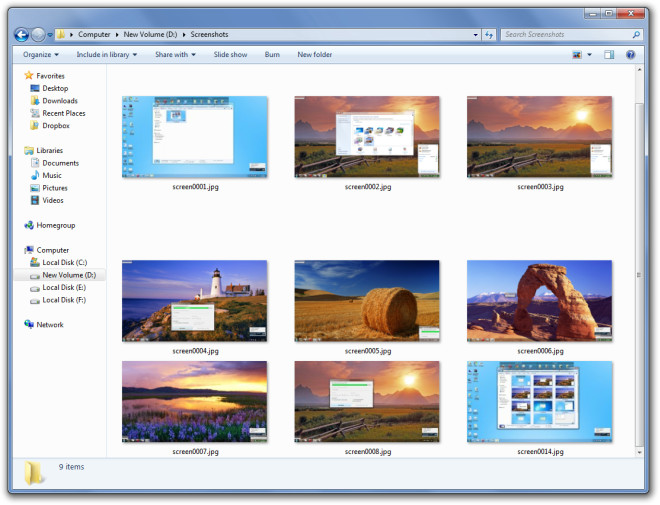 Automatically Take Screenshots works on Windows XP, Windows Vista and Windows 7.
Download Automatically Take Screenshots