AVG Antivirus 9 Released – Free Version To Launch Soon
AVG has finally released version 9 of their antivirus software which they calm is faster and much robust when compared with it's predecessors. Grisoft, the company behind AVG assert that scanning speed has been increased by 50%, while the boot time has been increased by 10-15%.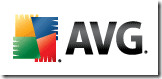 They also say that the memory usage has been reduced considerably, technically it takes less system resources. One of the important changes is Identity Theft. AVG now works with a service called Identity Guard which integrates in your Internet Explorer and Firefox browser toolbar.
This feature is nothing to get excited about, there are already great toolbars out there which warn of you of malicious and phishing sites, thus keeping you secure. One that stands out from the rest is Link Extend Add-on which contains multiple security toolbars.
AVG is expected to launch AVG 9 Free Antivirus in the middle of October. Update: AVG 9 Free Antivirus is now out, check out our post here. Whether they will launch it before or after Windows 7 launch is something to look forward to. The current AVG Free 8.5 Antivirus doesn't work in Windows 7 like it should, while version 9 will be fully compatible.
Another antivirus that is said to launch at the same time is Avast 5 Free Antivirus, when either one is launched we will review it here and pit them against each other by end of this month. Stay tuned.
AVG 9 Free Antivirus (Update: It has been released, check out our post here)
Enjoy!