Backup Files To GMail (Quick Tip)
Backup To Email is a free tool for Windows that adds a 'Backup to Email' option to the right-click context menu. It has a default settings that allow you to backup files to GMail but works with all email services(provided you know the SMTP Server address).
When you run the program for the first time, it will ask for your GMail username and password, enter the info and hit OK. The option to backup file to email will be added instantly in the right-click context menu in Windows explorer.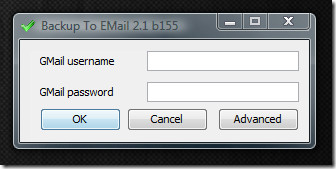 If you want to backup your file to some other email service provider, like Yahoo or Hotmail, hit Advanced, click Main from the left sidebar, select Other email, and enter the correct details such as username, password, SMTP address, and more.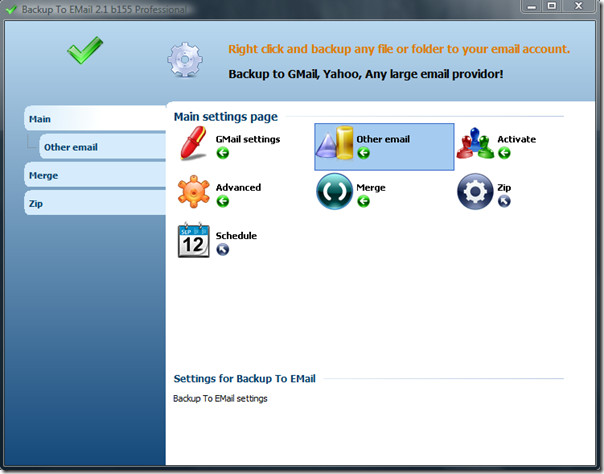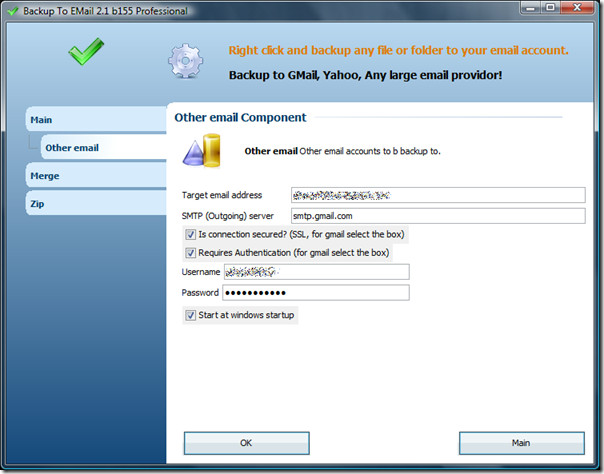 Here is how the right-click context menu option looks like.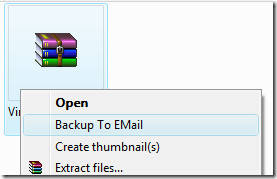 Once you hit this option, you will see the progress bar where you can check how much percentage of uploading is complete. Once it is complete and the file has been emailed, you will be notified through balloon notification.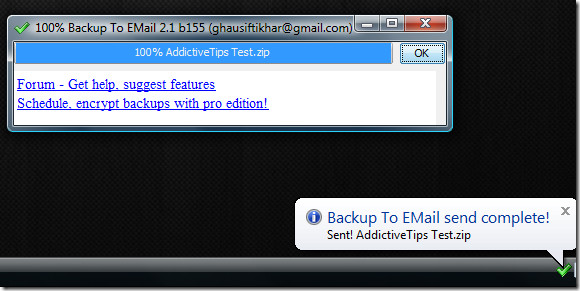 Backing up important files to GMail or other email large email service providers has two benefits, first that they offer a large online space for free and second that your files can be easily accessed from almost anywhere securely. Nothing can be much more easier than this. The professional version offers some more features, such as, archiving and encrypting the files, merging & splitting the files, and much more, but it costs some bucks.
It works on Windows 2000, Windows XP, Windows Vista, and Windows 7. Enjoy!