Backup Large Drive/Volume To Multiple Smaller Volumes With AnyBackup
Consider a scenario where you have to backup 500GB of data to an external drive. The backup itself should be easy if you have an external drive of 500GB or larger, but what if you have two external drives (with two volumes) of 250GB each? In this case, you will want to make the backup of 250GB on each volume. AnyBackup is an open source application designed to backup up one or more large volumes to several smaller volumes. The backup volumes need not be persistent or always connected, as AnyBackup can recognize the drives even if their drive letters are changed later.
To get started, select a backup and content drive from the Add Drive option. The backup drive is the one where you want to backup your data and the content drive is the one where your original data is residing.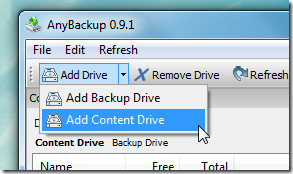 You can select, one or more backup volumes for saving data. Make sure all drives are appropriately named (e.g. backup for a backup volume), since one of the downside of this application is that it does not recognize drives if they do not have an assigned name.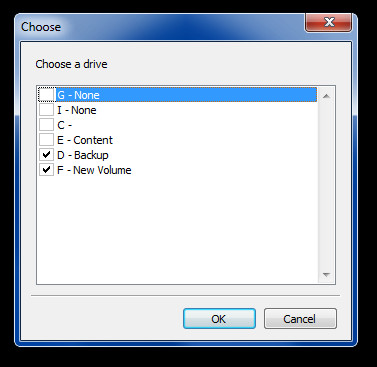 When adding a content drive, you can either add the whole volume, or select specific folders to backup.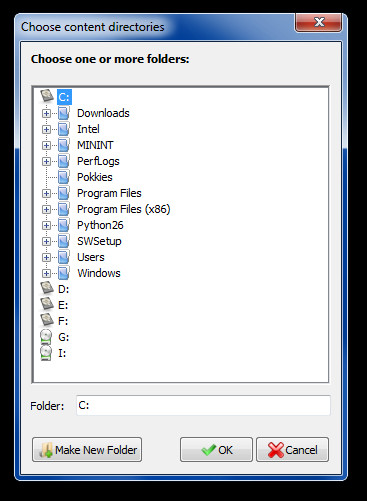 Once done, click Backup to begin the backup process. You can also remove, refresh and lock/unlock selected drives from the options on the top toolbar.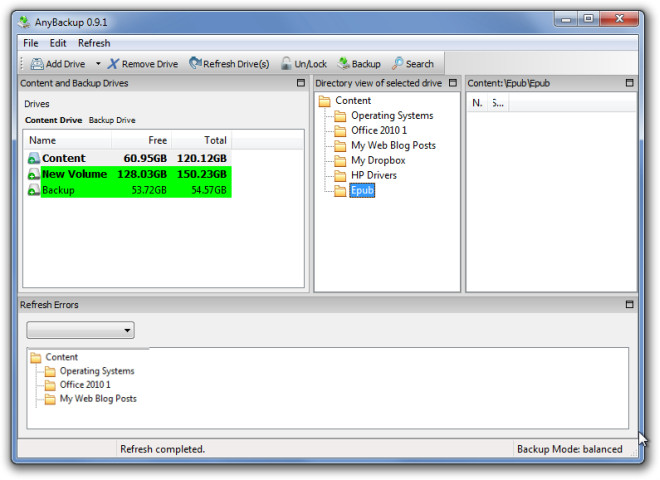 To restore data from a backup volume, just select the Restore option from the Edit menu to start the restoration process.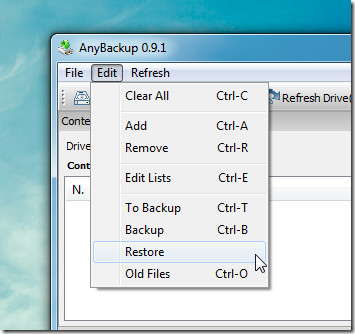 AnyBackup, in reality, can backup volume of any size to the another volume of any size. But it has been developed to solve the problem of backing up data from larger volume to smaller volumes.
AnyBackup works on Windows XP, Windows Vista and Windows 7.