Batch Touch – Change Creation/Modification Date Of Files And Folders
In many situations you need to change the creation or modification date of some particular file or folder. This is desirable specially if you are sending the files to someone else and you don't want that he/she should know the exact creation date of the files. This tool can be useful if you want to pull a quick one over your boss.
This is a portable application where you only need to drag and drop the files and folders. You can easily apply the absolute value to both date and time, i.e, you can add/subtract the specified number of hours, minutes to/from the creation/modification date of any item.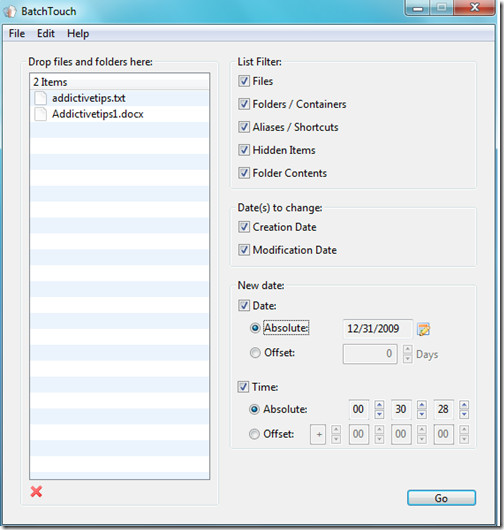 Either specify the Absoulte date or specify the Offset.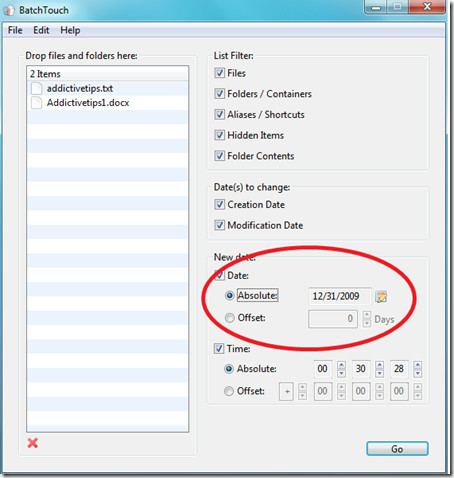 Hit the Go button and it will alert you that the current changes will not be undone.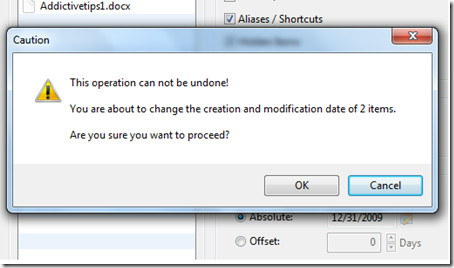 Now you will find the creation/modification date of your documents changed.
Download Batch Pad (First download from top)
It works on Windows XP, Windows Vista, Windows 7 and Windows Server 2008. The developer has written the Mac version as well.