We have previously covered three tools that allow users to batch process their images, Image Tuner, ImageConverter, and Modi. Apart from various other functionalities in these apps, there is also option to add watermark to images. But this option doesn't allow us to control the exact watermark in the image.
Watermark Image Software allows users to batch watermark their images using either text or photos. You will find all advanced options to watermark the images. Select the source folder that contains the watermark and the destination folder where you want to save the watermarked images. Choose the resize option, transparency option, and the exact watermark location.
Once all is done, choose either text or image watermark. For text, there are options to choose font, text color and text size.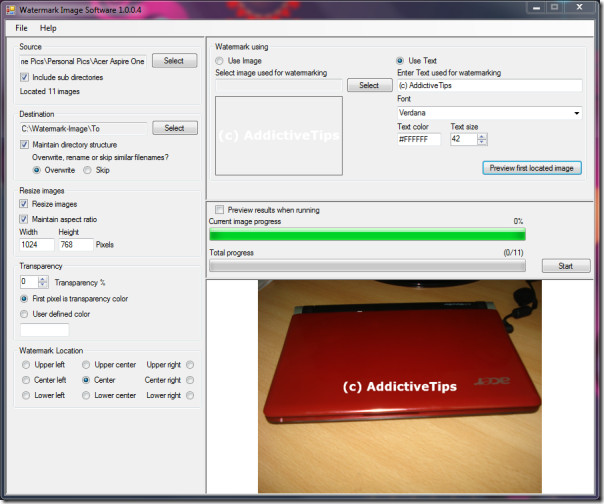 We cannot compare this tool with other batch image processors that we mentioned above because they belong two two different categories. Overall, it does a very good job to batch watermark the images.
Download Watermark Image Software
It is a portable tool that works with Windows XP, Windows Vista, and Windows 7. Enjoy!