Mirro: Beautiful Aero CD Art Display Skin For Windows 7
CD Art Display is a free application which supports a long list of widely used media players including Windows media player, Media Monkey, iTunes, Winamp and lot more. Recently Mirro (a skin for CD Art Display) intruded our attention with its brilliantly designed layout. It is one awesome looking Windows Aero-glass supported skin that will give you a whole lot of new breezing experience of listening to your favorite music.
If you haven't tried CD Art Display yet then you can download it from the link provided at the bottom of the post. Once installed, you'd need to download the skin and extract the contents into Skins folder of CD Art Display which by default resides at;
C:\Program Files\CD Art Display\Skins
Now launch the application, right-click into its window to select Skin Editor.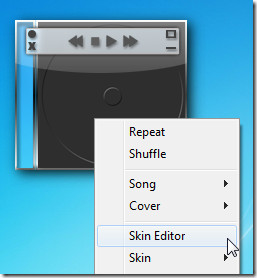 In Skin Editor window, select Mirro and from top-right corner, click tick imaged button to load the skin.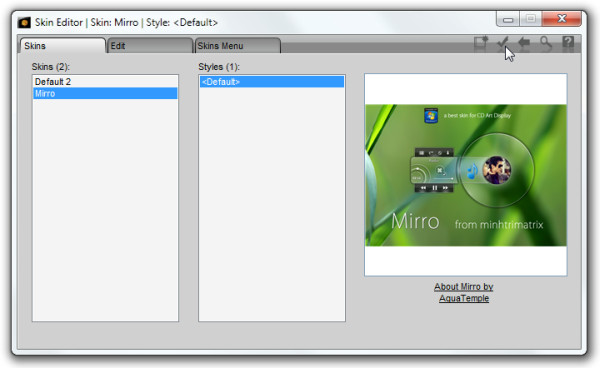 The most amazing part of the skin is the looks, it is a highly transparent skin furnished with nice glassy touches. All the playback buttons and navigation controls can be seen on both sides of it. On playing media file, it becomes dynamic and light flashes starts to spin in CD-looking circle. Partially cut circle at the extreme left side is track's navigation control, adjacent to it you have the volume control.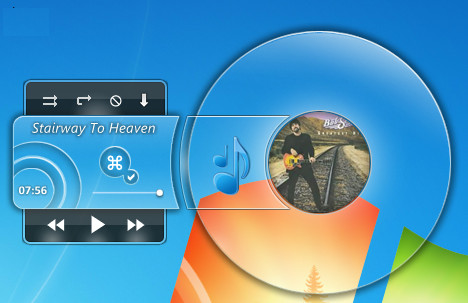 Testing was done with Windows Media Player 12 running on Windows 7 x86 system.