Burn DVD, Blu-ray And Manage Media Files With Free Nero Kwik Media
Nero applications have always been an excellent resource for multimedia file management. Unfortunately, most of their applications, like the Nero 10 suite, are not free, however, occasionally Nero provide free apps. Recently, they have transformed  Nero BurnLite 10 into a free multimedia file management tool called Nero Kwik Media. It allows managing your music files, videos and pictures, play Blu-ray files, with options to burn DVDs, disc images in ISO and NRG formats, and upload your photos, music and videos to social media platforms (such as Facebook, Flickr and YouTube). The photo editor is accompanied with a host of  retouching effects that can be applied to transform the look of your photos. While animated background themes can be added to slide shows to give them a dynamic look, you can burn photos to discs from your saved catalogs, create music playlists, and arrange library items by year, month and date.
The main interface displays options to add folders to library, import files from a device or data disc, view, edit images, play music and video files, and a disc burning option.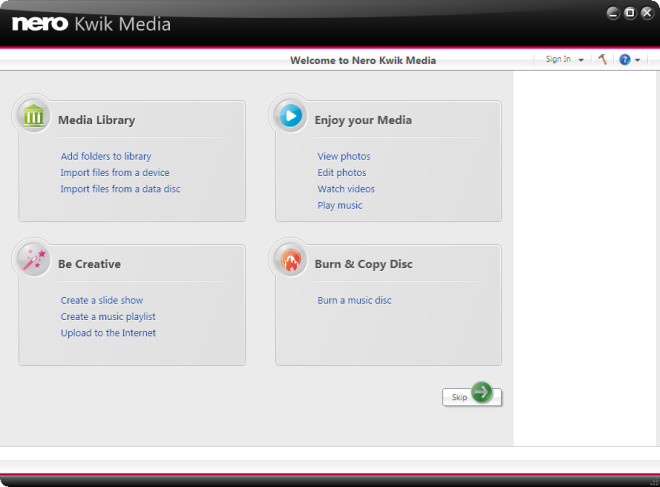 You can add folders to the library from the Add folder button (hammer icon), so that Nero Kwik Media can pick them up automatically at startup. This also provides the utility of easily sorting your media files by category such as Videos, pictures and music files.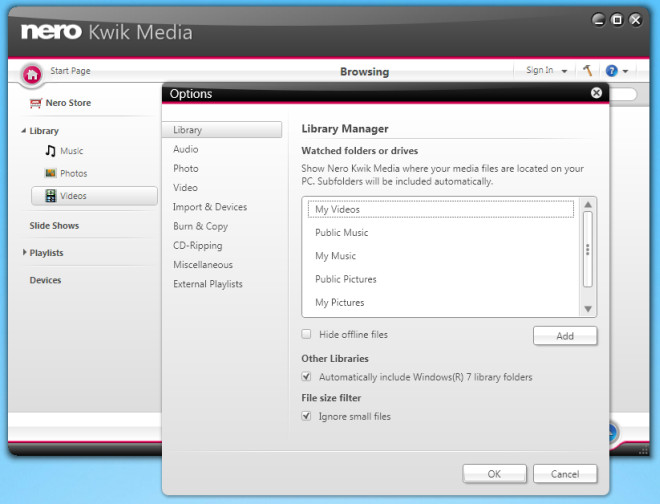 For example, you can head over to the Photos section to view your images and create slide shows.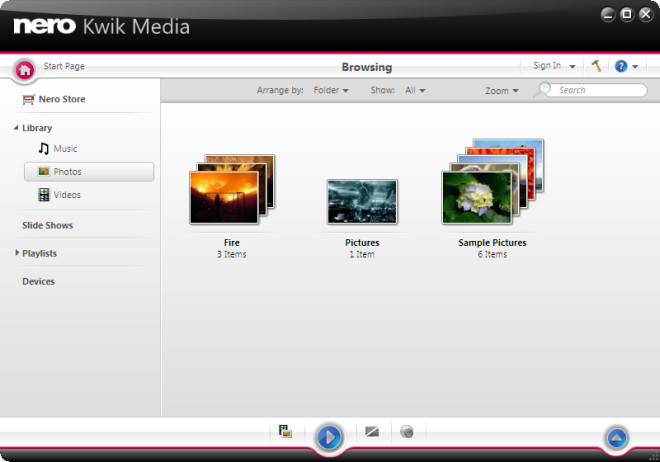 Pictures can also be edited with many dynamic options which include, auto color, auto enhancement, red eye removal, management of brightness, saturation and backlight, etc, along with the option to apply effects over an image.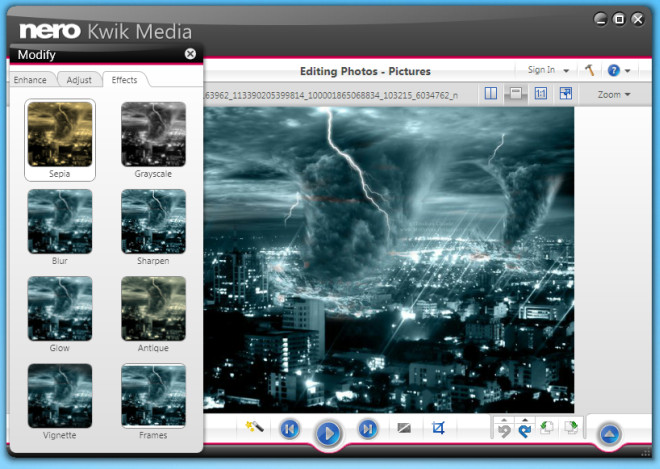 Likewise, under Music library, you can add, sort, and play music files. The bottom pane contains some playback, navigation, and volume controls along with playlist related options.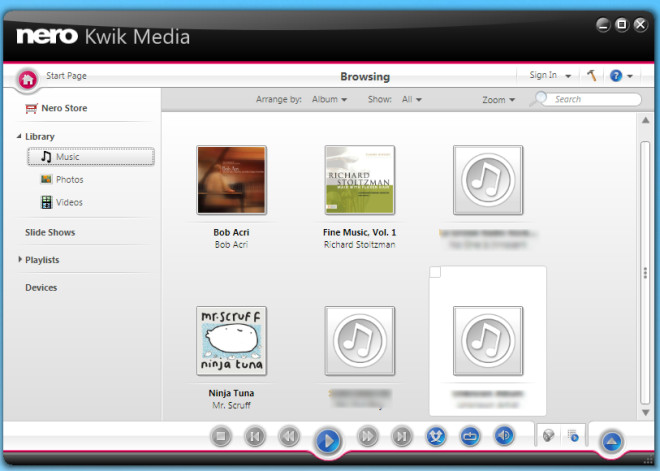 It supports a number of codecs for playing videos which includes anything from a common AVI file to Blu-ray videos.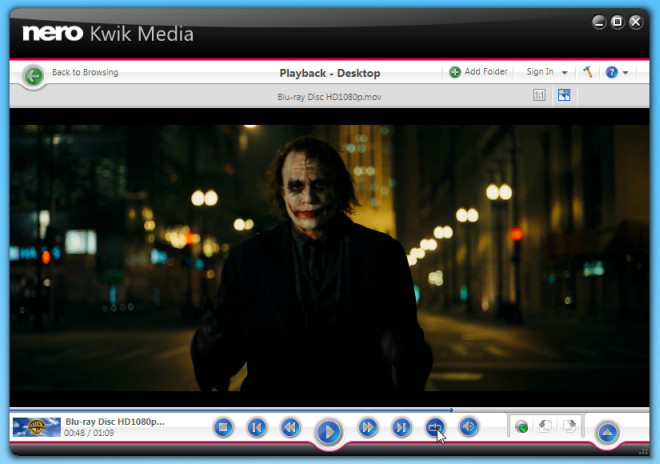 You can also upload your music files, pictures, and videos across YouTube, Facebook, Flickr and Nero accounts from the Upload option (available from the main interface).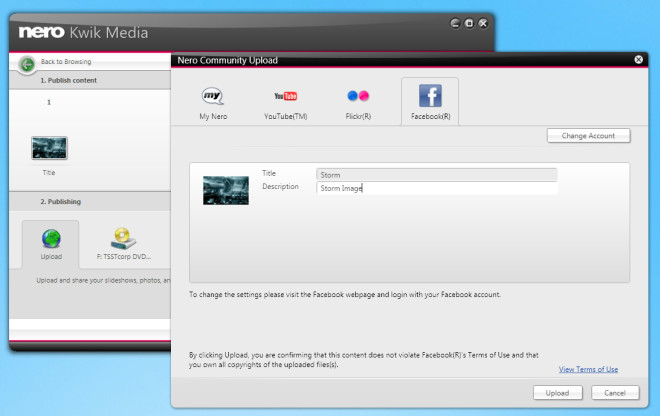 Nero Kwik Media is an excellent tool for creating and managing your media file library, disc burning, watching videos and more. The only thing worth watching out for is that it attempts to install Ask toolbar during the installation process. Moreover, it consumes a lot of memory (143 MB) and therefore might not work well on low-end PCs. Nevertheless, it is a robust application with many advanced features which will make your media file management easy. It works on Windows XP, Windows Vista and Windows 7.