Change Folder Background In Windows XP
Customization may be the key to variety, and for users keen on this aspect of an operating system, Custom Folder may sound very appealing. This very small application lets a user customize folder backgrounds in Windows, with custom image, font color, folder icon etc. It is also free and portable.
Update: Custom Folder has been discontinued. However, you can use Windows 7 Folder Background Changer to change the background of specified folders.
When you execute the file, first step would be selecting the target folder.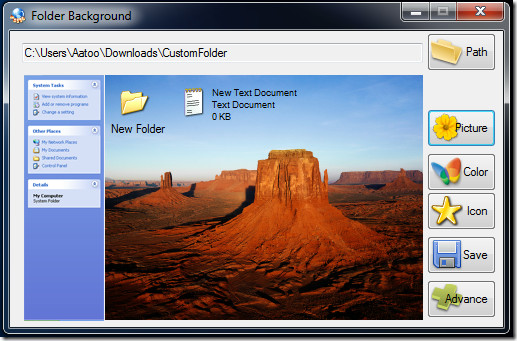 Next, choose the picture you want to use. The color button will let a user decide upon the font color, while Icon offers changing the folder icon. Once all set, click Save to apply the changes. Under Advance, you can choose how the image will fit in the background, create a new folder, save the current customization as a template, remove customization and open a template, along with help for the application.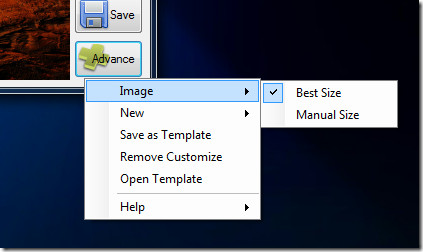 This software works with Windows file systems up to Windows XP only.