Change The Properties Of PDF Documents With PDF Info
PDF Info is a  tool which allows you to change the properties of PDF files. You may change the author, title, subject, keywords, creator, producer and PDF version information of the file with it. It is extremely easy to use this tool, simply launch it and change the value for property that you want to modify for the PDF document.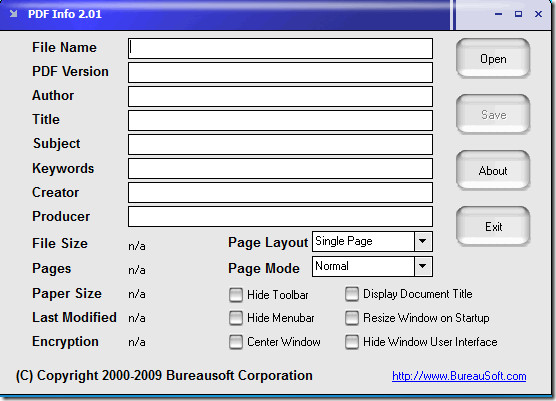 Launch this tool and open the PDF file for which you want to change the attributes by clicking the Open button. Once open, all the text boxes will be populated with the respective values.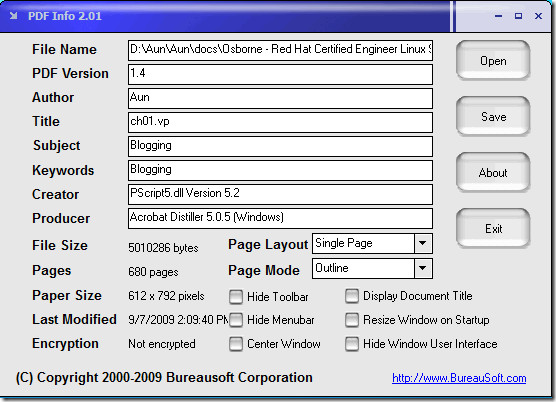 Thats it, change whatever property you need to modify and click the Save button.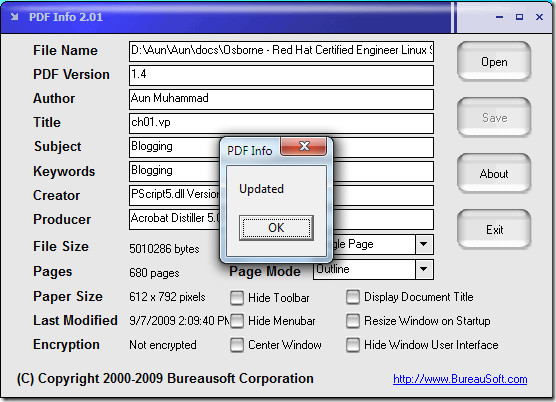 You will see some other properties of the file like File Size, Pages, Paper Size, etc displayed under the text boxes. You may also hide/unhide the tool bar, menu bar, center window, etc from the respective check buttons.
Download PDF Info (There is a long list of PDF related applications on this page, locate PDF Info form here)
It works perfectly on Windows 2000/2003 Server, Windows XP, Windows Vista and we have successfully tested it on Windows 7 as well. Enjoy!