How To Change Windows 7 Logon Screen
Are you bored with the same old logon screen of Windows 7? Try the Tweak.com Logon Screen Changer, it offers a very easy-to-use interface from which you can easily set a new logon screen for your Windows 7. What makes it different from the other logon changers is that it is portable and shows you the preview of your current and new logon screen.
Just run the tool and you will find the following screen.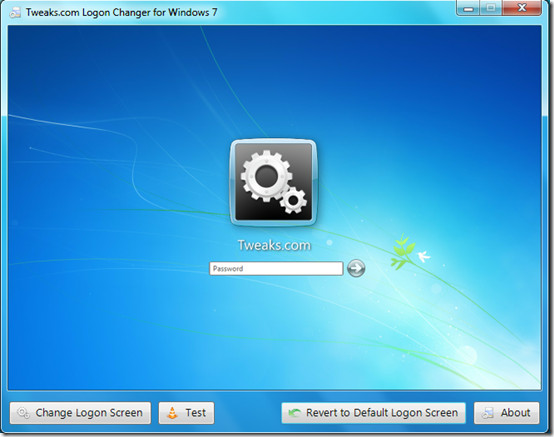 Simply hit the Change Logon Screen button, browse and select the new image and it will become your new Logon screen.
If you are not satisfied with the changed screen, hit the Revert to Default Logon Screen button to bring back the original screen. The Test button lets you preview your new logon screen.
If the image size is greater than the standard size then it gives you the option to automatically resize and compress the image to the highest quality possible. Therefore, you don't need to worry about the 256KB size imposed by Microsoft. Enjoy!