Clean Clutter And Remove Hijacking Programs With SlimCleaner
Many users prefer using CCleaner for getting rid of unnecessary files from temporary file directories. However, many apps like CCleaner are not very effective and leave behind clutter from many directories (e.g. the log files and Temp from the Windows directory, Prefect files and even the Temp in user profiles). A better alternative to CCleaner can be the previously reviewed Xleaner. However, if you would like to have a software that contains the attributes of the robust Xleaner and provides the ability to identify and removed toolbars, applications and the like that hijack your system components, then you should try SlimCleaner. It cleans and optimizes Windows systems using a crowd-sourced approach, as well as provides configuration options for programs, startups and service settings. Moreover, it provides information and removal options for applications and services that take over system tasks and unnecessarily consume system memory and strain the CPU.
The Cleaner tab provides detailed options regarding the selection of Windows directories, applications and browsers that you wish to clean clutter from. Select the desired options and click on Run Cleaner to start the cleaning process.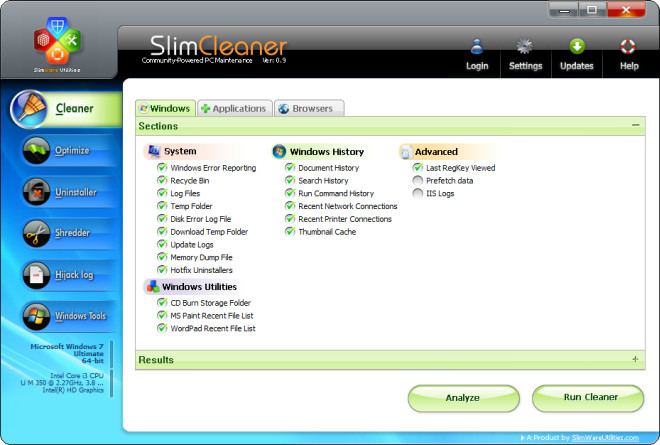 This will start the cleaning process. Alternatively, you can also click Analyze to check the attributes of the selected folders (Windows, application and browser folders), before starting the cleaning process.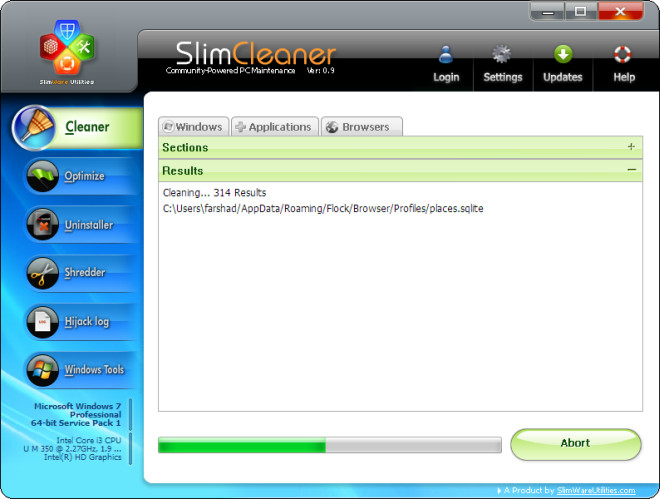 The Optimize tab provides options to start/stop system startup applications, services and to restore them. This option is also available in another Slim utility called SlimComputer. The CPU and RAM meters on this tab provide an overview of the currently used memory and CPU usage.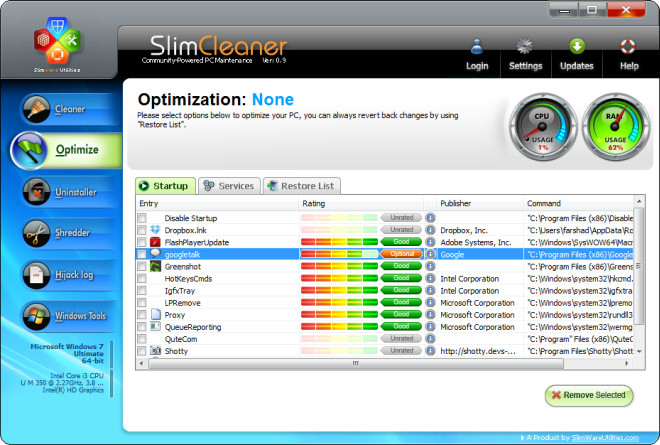 The Uninstaller tab provides options to uninstall applications, whereas the Shredder tab as the name implies can be used to shred data. Just Add a file(s) or folder(s) and click Shred to shred it.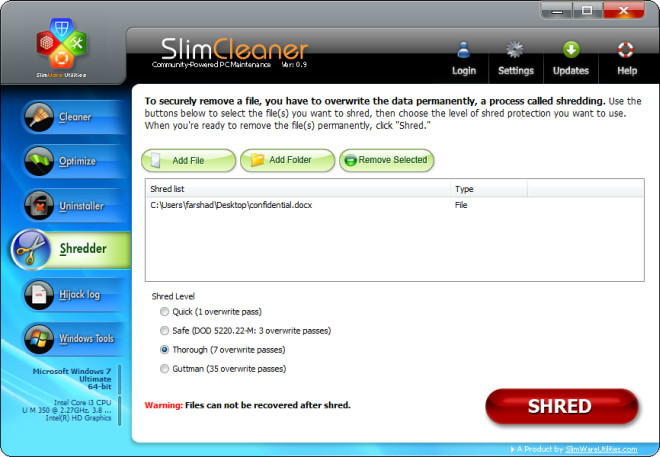 The Hijack Log is one of the best features of SlimCleaner. It contains information about Startup programs, toolbars, activex installations and the like, that have hijacked parts of your system (e.g. a toolbar that may have changed your homepage). This tab can be used to remove such unwanted programs to reclaim your system from these unwanted components.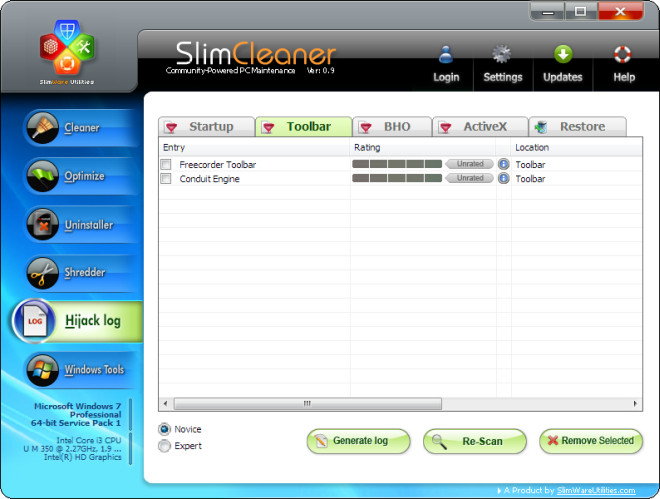 The Windows Tools tab provides access to some of the Control Panel options.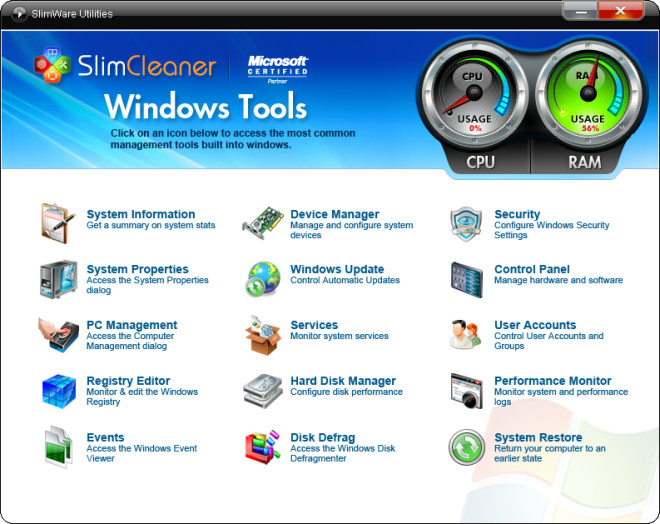 SlimCleaner is an nice software for cleaning, optimizing and removing malicious applications from your computer, with the extra advantage of an uninstaller and shredder. Please note that this software is still in its beta stage and therefore, you may face some bugs or functionality problems. Although we did not experience any of them during testing.
It works on Windows XP, Windows Vista and Windows 7.